watch
listen
read

Apolut media aggregator offers multiple forms of presenting latest news - podcasts, videos and articles - collected from various sources on one platform!
Aggregator seven channels
Home
Browse available materials quickly and conveniently to choose the most relevant news for you.
Video
If watching videos is more convenient for you, the video format of the news is available.
Podcast
If you enjoy listening to the news while driving or exercising, there is an opportunity to choose a podcast format.
User problems
Can't listen to news
Other formats are more convenient for me or my headphones are broken.
Can't watch videos
Listening to the news is more convenient for me while driving.
Issue
A lot of apps take up phone storage and users' time to check them all. Apolut solves this problem.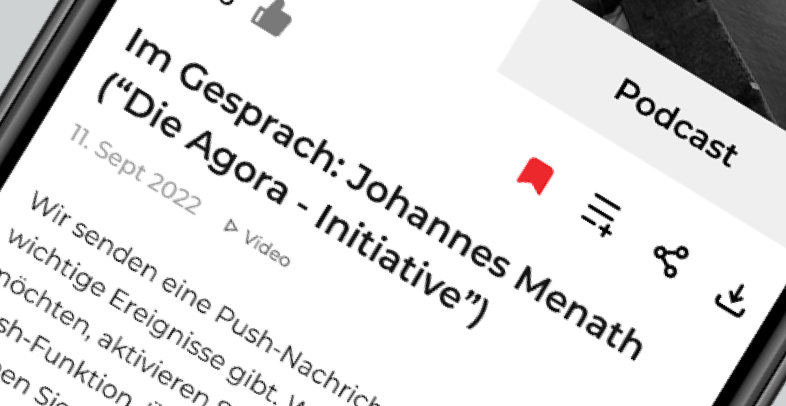 Can't find the news
I need an option to save interesting materials and come back to them later.
Too much infonoise
We often deal with irrelevant info which makes it difficult to extract useful details.
No Internet Connection
If there is no Internet connection, I need to download materials and check them out later.
Video
Perfect for users who prefer video news format
Podcast
Suitable for those who like to listen to the news being on the road or during workout sessions
Article
Works best for users who prefer the all-time favorite text format.
Leave comments
Share your opinion and chat with like-minded people or content authors!
What you can do
Choose among multiple options to always be up to date with the latest news! No ads experience
Choose subscription
Choose a monthly subscription option among available variants of supporting the project.
Confirm your payment
Just 4.99 per month!
Process completed successfully!
Now you can enjoy the app without ads.
Support the platform
Apolut stands for free and 100% user-funded press, so users can support content channels financially if they want to.
Donate
App users can donate money once or do it on a regular basis to help Apolut grow.
Donate
Choose a preferred donation option among available variants of supporting the project - One-time or Monthly payment!
Confirm your choice
Decide what option works best for you and proceed to finalize the transaction.
Make a payment
Apolut will receive your financial support in a chosen amount.
Like & comments
Das denk'
ich auch