Table booking made easy
Make reservations and pre-order food
User pain points
What users are demanding
Mobility
I can't find the right restaurant for the evening with free seats
Expectation
I have to wait half an hour for the food to be cooked and brought
Unknown
I want to know the total amount in advance and pay by card
How it works
Select a restaurant

Reserve a table

Pre-Order Dishes

Come for the already-cooked meal
Home & Search
After several user surveys, we chose only the most essential home screen elements users paid attention to.
Choose restaurants by rating, cuisine, and prices
Read all the information about a restaurant
Restaurant Details
On the restaurant page you can see only the most important information about the reservation. Through it you can preview the restaurant menu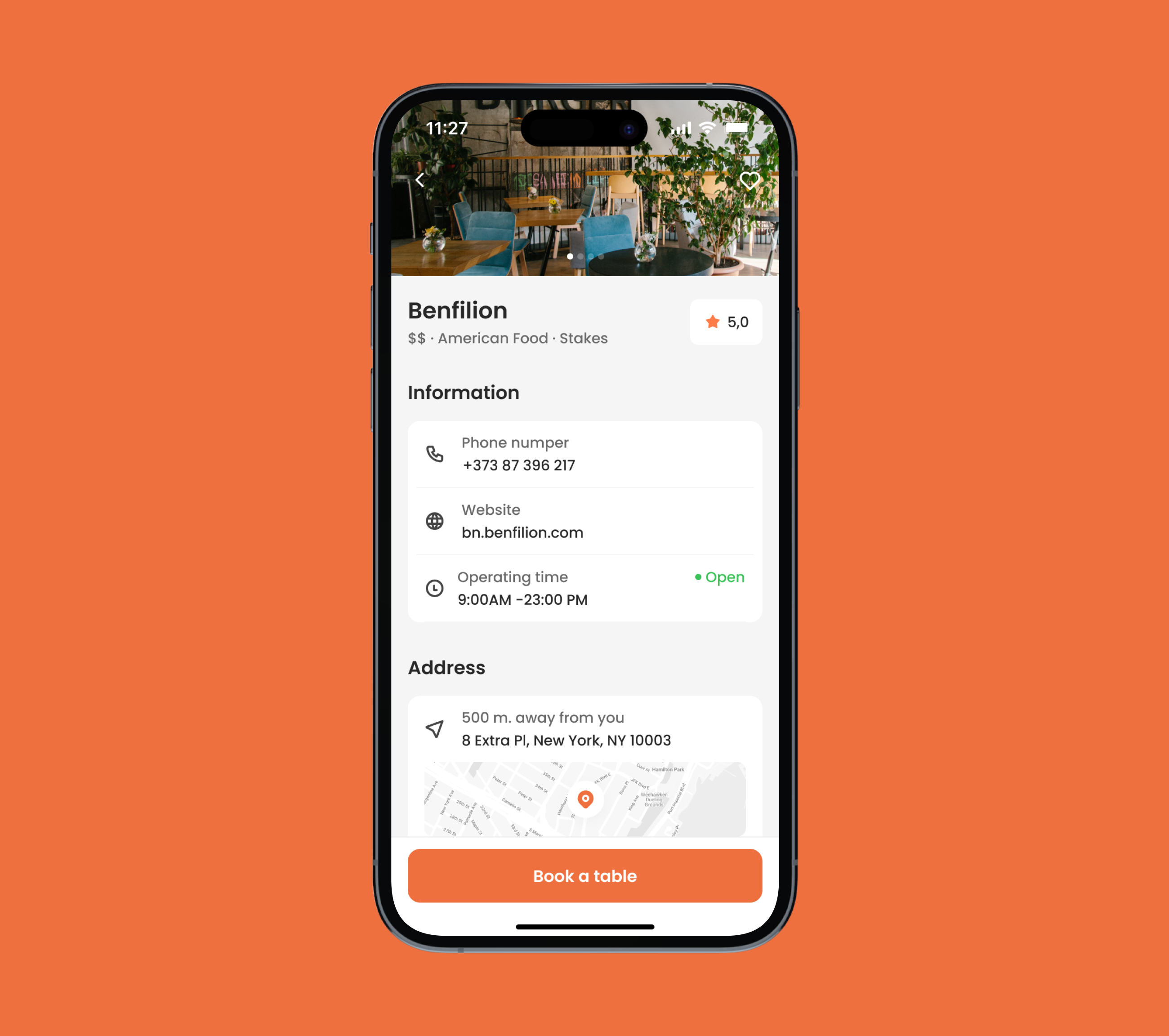 Contact Information

Find out about the restaurant opening hours and see their contacts

Location

Find out how far away the restaurant is from you and create a route

Menu Preview

Look through the restaurant menu before you book a table

Reviews

You can choose a restaurant based on its reviews
Reservation Proccess
Reserve tables according to your needs and requests
Baby Chair

Specify the function of the child seat and the restaurant will prepare it for you

Variable Seats

You can choose your own table number and seating

Location

Forgot your reservation date? Find full information about your reservation

Alert

Before you make a reservation, first check the availability of the restaurant
Choose a dish from more than 1,000+ restaurants in your city
Pre-order your favorite food and come when it's ready
Pre-Order Food
You don't have to waste your time at the restaurant waiting up to 40 mins for your dishes to be cooked. Just order the food you want right in the app. When you come to the restaurant, your food is ready.