The discovery phase
has two aims:
To understand the business of our client and to assess the idea of the solution.
To define specific functional and non-functional requirements for the solution.
The discovery phase
leads to the creation of:
detailed
specifications

user stories


use cases

roadmaps
We believe that well-defined and described requirements are essential for the successful project delivery.
All of that will help our designers and developers not to miss important things when working on the project.
Deliverables
As a result of the discovery phase, our client gets:
01
A low fidelity prototype
of the solution
02
A complete list of user stories or features
to be included into the MVP version
03
A description of the solution's architecture
and technologies to be applied
04
Software development
roadmap
Stakeholders Alpha testing Demo
05
Time and budget estimation
for the MVP version
BUDGET
ESTIMATE
TIME
ESTIMATE
MVP
VERSION
Assembling the team
For the Discovery phase, the project's squad will
include the following roles:
Product owner – Client's team representative
Project manager – Ein-des-ein (part-time)
UX designer – Ein-des-ein – (full-time)
Business analyst – Ein-des-ein (full-time)
Solution Architect – Ein-des-ein (part-time)
Project
management
The discovery phase requires quick, constant and
transparent feedback from our clients, whose role is to
help our team to set up the right architecture for the
solution.

We expect that our client will dedicate enough time to
provide us feedback.

Expected number of meetings with the Ein-des-ein team:
from 3 to 5 (1-2 hours for each meeting).
Jira
Confluence
Slack
Zoom
Figma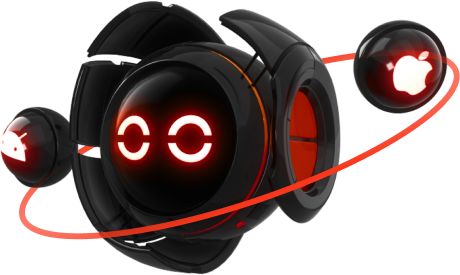 Part 1 of the DP: Prototype creation

We work using sprints. We need 2 weeks for each sprint.

As a rule, the team needs up to 5 sprints for the creation of the prototype for a project.

The speed of prototyping will also depend on receiving the timely feedback from you.

Design sprints

We design, prototype and test ideas with users to validate or invalidate new products, features and services. As a result, a client can witness a new idea coming to life and can put it in front of their users for rapid validation.

This product, feature or service is intended to show value quickly or otherwise fail quickly, saving time and resources that otherwise might have been spent on a more robust build.

Part 2 of the DP: Pitch deck

After the Prototype is ready, we will help you build the Pitch deck to pitch your solution to the investors.

Also, we are providing the technical team consultation if investors will show interest in speaking about technical details of the solution.

Timelines and estimation

We expect that this phase will take around weeks.

It will cost from to USD approx in terms of budget. This calculation is based on the number of hours spent by our team in the Discovery Phase before.