MOBILE APP DEVELOPMENT
Android App Development Services
We create efficient, secure, and user-friendly Android applications that take full advantage of the latest Android technologies. Successfully attract, engage and retain users with a convenient and bug-free native app!
get started
get started
Android Development
Our experienced team of Android developers and designers specializes in creating robust and powerful Android apps. From concept to launch, we provide comprehensive services that include full-cycle development, UI/UX design, API integrations, and more. With our cutting-edge technologies and extensive knowledge, we deliver high-performance solutions for businesses of any size. Let us help you bring your innovative app ideas to the market with ease!
Android application development services we provide
01. FULL-CYCLE Custom Android app development

Our team is skilled with providing both the MVP versions and developing full app solutions. We validate the initial concept, conduct research, develop, design, test and do maintenance. Quickly and cost-effectively.

02. ROBUST UX/UI DESIGN

We specialize in creating designs that are user-friendly, intuitive, and engaging. Our team is well-versed in all aspects of UX/UI design, including graphic design, motion design and prototyping. We utilize cutting-edge technology to ensure maximum engagement with each product we work on.

03. APIs and databases integration

Your Android app gets a server-side API that provides a secure and reliable connection between the app and other services, allowing users to receive advanced features such as real-time updates, content streaming, and dynamic data retrieval. With a high-performance server infrastructure, you can trust us to maintain an optimal level of performance while utilizing the latest technologies.

04. CODE REVIEW

Our code review services provide businesses with a comprehensive analysis of their existing codebase. Our expert team of developers will review your code and identify any potential problems or areas for improvement. We offer detailed feedback on your existing architecture to help you create more efficient and secure solutions. Additionally, we can suggest additional features or refactoring techniques to enhance the overall performance of your projects.

05. Android app's post-launch maintenance

We ensure a successful deployment of apps to the Google Play Store or other third-party stores and provide dedicated app maintenance services for long-term stability. We provide ongoing consultations and support to ensure continual reliability and app success!
Technology stack for Android platform
Our mobile app developers know how to create top-notch user experiences on Android.
Web
CSS
TypeScript
JavaScript
React JS
VueJS
Angular JS
Mobile
Swift
Kotlin
Flutter
Back-end
NodeJS
PHP
Java
Golang
Python
Database
Amazon
Firebase
Azure
Technology stack for Android platform
01

IDEATION

We explore and collect all the information about your project and user motivation. Then we brainstorm to identify ways to visualize the idea.

02

RESEARCH

We study the target audience for your product/service and search for insights and market trends that could be used to address user needs.

03

UI/UX DESIGN AND PROTOTYPING

We analyze the user journey and think about the most convenient user interface. We draw sketches to show you the prototype. It becomes a concept that can be tested with a focus group. At this stage, we also test every design detail, color, and button to make sure that the final result looks stunning.

04

DEVELOPMENT

Our in-house specialists are responsible for both front-end and back-end development parts, so we can safely be responsible for the quality of our services. Here we also set up databases, and integrate third-party services.

05

TESTING

We make sure the end product is of high quality, meets your expectations and requirements (both functional and non-functional), and is free of bugs. We gather requirements, do test planning, test case development, test execution, and bug reporting.

06

IMPLEMENTATION & LAUNCH

This is the most exciting part of the process—your project is now ready for the big launch! We monitor its performance and polish it 
if needed, making sure your users are satisfied and the app works smoothly.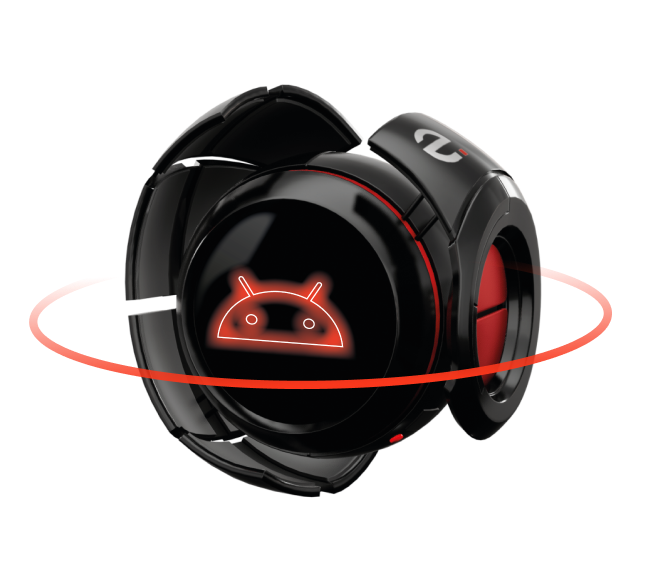 Our diverse portfolio
For over 6 years we've been successfully delivering development projects for our clients.