Android App Development Services
Android App


Development Services

Ein-des-ein provides Android app development services for mobile app publishers who aspire to successfully attract, engage and retain their users.
We build apps for Android devices
Ein-des-ein Android experts develop and design modern apps for all types of Android devices to maximize your reach.
With a native Android app, your company is on the way to increase customer retention, reduce your operational costs, and boost profits.
Phones
Wearables
Tablets
Tv
Android application development services we provide
Full-cycle development
Our team executes the full cycle - we develop, design, test and do maintenance for iOS applications. From start to finish, we take care of the app development process and scale your project.
Robust UX/UI design
Visual design and user experience of an app should be of high quality to have a chance to reach the top charts in Google Play. We pride ourselves in placing importance on developing beautiful, but efficient designs to help your Android app become a success.
Server-side API
Whenever you need to add a functionality to your Android app, you can rely on our team to do this with the help of server-side API. APIs are created by our developers for smooth backend communication.
Code review
In case you come to us with an existing code that needs to be taken into work, we do our best to analyze it and make the improvements to ensure great code performance, speed, and stability.
Why choose ein-des-ein as an Android application development provider?
Our team has experience building apps for different industries and creating stellar user experience for Android users.
Agile Android application development and project methodology
Our developers employ the best Agile practices to ensure the project's smooth movement from beginning to end.
Pre-launch and post-launch assistance
We don't abandon your app project after development. We care about all the steps that precede the launch and that are necessary after it.
Affordable rates for iOS app development and design
We make sure to conduct a thorough business analysis to avoid any unnecessary fees and ensure your project stays within your budget.
Access to our 
in-house experts
You can rely on our full-cycle team of experts: front-end developers, Back-end developers, Business Analysts, UX/UI Designers and Project Managers.
Experience in creating quality Native mobile app development solutions
Native apps are known to be stable and demonstrate excellent performance. Our team has experience building native iOS apps with high performance and great user experience.
Open and transparent communication with clients
We are always within reach for our clients and are ready to collect feedback, discuss new ideas and important milestones.
Meticulous quality assurance (QA) testing
Our QA experts conduct an ultra-careful quality assurance testing to make sure your iOS app is ready for launch.
Our stack of Android application technologies
Mobile
Languages
Frameworks
Database
FAQ
What is Android app development?

Android app development is a development of mobile apps for Android devices. Android devices include phones, wearables, tablets and TV. Developing apps for Android means potentially creating experiences for millions of users as Android along with iOS stays one of the most popular app platforms.

What is an Android app?

Android app is a mobile software application developed for use on Android devices powered by Google. It can run on Android smartphones, tablets, Google TV, and other devices with Android OS (Operating System).

Android apps are available in the Google Play Store and in the Amazon Appstore.

You can make your Android apps free or make users pay for them. In case you upload a paid app, the revenues will be shared between Google and the app developer. App developers can also get income via Google's in-app billing options.

How does the design and development process work?

There are several essential stages of the Android app development process from a business point of view:

Gathering requirements (clarifying the vision)
Wireframes & Design
Project kick-off
Actual app development
Release preparation
App maintenance activities

To get more details, refer to the mobile app development page.

How much does Android app development cost?

Prices vary depending on app functionality and complexity. However, on average Android apps range from $40,000 to $60,000. Custom application development will demand a bit more investment.

How to choose Android app development services?

Look at the technologies and services within the development that companies offer. At ein-des-ein, we take care of full-cycle development, UX/UI design for Android devices, code audit, and server-side API development among other things. Our team works with the latest technologies and frameworks that allow delivering solutions on time and on budget.

Why is Java used in Android app development?

Java is not the most popular language for Android development anymore. The Java programming language emerged in the 1990s and since then newer languages have appeared. For example, the Kotlin mobile app development community is growing. In 2017 Google made Kotlin the second official language of Android app development. The Kotlin language has demonstrated its pragmatic, modern qualities. Our developers at ein-des-ein prefer this intuitive programming language for Android app development with Kotlin.

What language is used for Android app development?

Android apps can be developed with different programming languages like Java, Kotlin, C, C++, HTML, Python, etc. The decision lies with the development team and depends on their experience and confidence with these languages.

Which software is used for Android app development?

Android Studio is the official integrated development environment (IDE) for all Android applications. And before Android Studio there was Eclipse. The Android Debug Bridge is used during the development and the QA process. There are many, many other tools that Android developers use regularly in their work.

Is Python good for mobile apps?

Unfortunately, the apps you develop with Python can't perform the same compared to natively developed apps with official Android development tools. It's best to develop with the languages approved for Android OS. Every other language or framework will cause issues.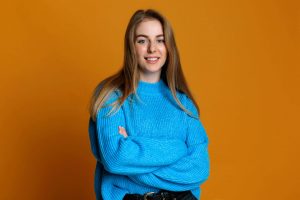 IRA REPNIKOVA
Business Development Manager
Hi, I am Ira. I would love to talk to you about your app project. After you send the form, we'll contact you within 24 hours. Looking forward to discussing your needs!
Contact Us!