iOS App Development Services
iOS App


Development Services

Ein-des-ein provides a full range of iOS app development services to empower your users with the app tools they'll love.
We build apps
for iOS devices
Our iOS experts develop and design agile apps for all types of iOS devices to help you attract your ideal audience. With a native iOS app, it is possible to reach a wide user audience and set ambitious revenue goals.
iPhone
iPad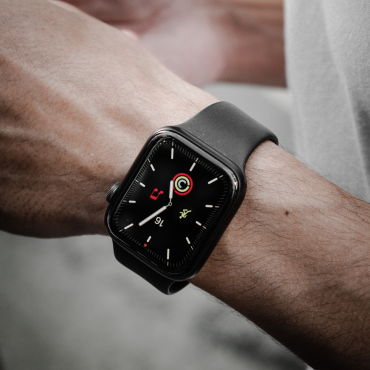 Apple Watch
iOS application development
services we provide
Full-cycle development
Our team executes the full cycle - we develop, design, test and do maintenance for iOS applications. From start to finish, we take care of the app development process and scale your project.
Robust UX/UI design
Visual design and user experience of an app should be of high quality to have a chance to reach the top charts in the App Store. We pride ourselves in placing importance on developing beautiful, but efficient designs to help your iOS app become a success.
Server-side API
Whenever you need to add a functionality to your iOS app, you can rely on our team to do this with the help of server-side API. APIs are created by our developers for smooth backend communication.
Code review
In case you come to us with an existing code that needs to be taken into work, we do our best to analyze it and make the improvements to ensure great code performance, speed, and stability.
Why choose ein-des-ein as an iOS application development provider?
We've built various iOS apps with great UX and rich features and can't wait to build more.
Agile iOS application development and project methodology
Our developers employ the best Agile practices to ensure the project's smooth movement from beginning to end.
Pre-launch and post-launch assistance
We don't abandon your app project after development. We care about all the steps that precede the launch and that are necessary after it.
Affordable rates for iOS app development and design
We make sure to conduct a thorough business analysis to avoid any unnecessary fees and ensure your project stays within your budget.
Access to our 
in-house experts
You can rely on our full-cycle team of experts: front-end developers, Back-end developers, Business Analysts, UX/UI Designers and Project Managers.
Experience in creating quality Native mobile app development solutions
Native apps are known to be stable and demonstrate excellent performance. Our team has experience building native iOS apps with high performance and great user experience.
Open and transparent communication with clients
We are always within reach for our clients and are ready to collect feedback, discuss new ideas and important milestones.
Meticulous quality assurance (QA) testing
Our QA experts conduct an ultra-careful quality assurance testing to make sure your iOS app is ready for launch.
Our stack of iOS application technologies
Mobile
Languages
Frameworks
Database

FAQ
What is iOS mobile app development?

iOS app development is a development of mobile apps for iOS devices. iOS devices include iPhones, iPads, and Apple Watches tablets. Developing apps for iOS means potentially creating experiences for millions of users as iOS along with Android stays one of the most popular app platforms in the world.

How many iOS developers do you have?

We have 15 iOS developers — both middle and senior talent. We are growing fast, so our iOS team grows as well.

We can also provide a Dedicated team to extend your development talent and help clients create the right environment for their project. Thanks to a large network of partners, we can compose a team consisting of up to 15 developers.

What software is used to make iOS apps?

Apple actually has its own software for building iOS apps—Xcode. It functions both as an editor for your code and as a debugging tool. You can also preview your apps with it before you launch them. By the way, Xcode can be downloaded for free, but you can work with it only on a Mac computer, so keep that in mind.

What languages are used for iOS app development?

There are not that many languages suitable for iOS app development. The main two languages that dominate the industry are Objective-C and Swift. It is not recommended to use other languages to code iOS apps as it causes issues that are time-consuming and expensive to correct.

What are the costs related to iOS app development?

It all depends on the features of your app and how complex it is supposed to be. For example, a simple iOS app with basic functionality costs about $30-35K, while a more complex app that requires around 6 months of development or more will easily cost over $50K. Apps with AI features and complex architecture, the costs rise and usually are over $100K.

How do I choose the right Mobile App Development company for my project?

Once you decide to develop a mobile app with a professional mobile app development company, start your online search with professional platforms that list the best companies in different categories and provide review opportunities.

Our team recommends looking at several factors when considering contracting a mobile app development company. Here's a simple checklist to follow:

Check out their portfolio. Do they have projects similar to yours? Do they have experience in working with companies from your industry?

Check their profile and clients' reviews on Clutch and GoodFirms. You can also check out other reputable platforms like G2, DesignRush, Accelerance, etc.


Ask for information about the code. Will you have full ownership of the code created by the company? Will the code be hosted in code repositories like Bitbucket or Github? Make sure the code is in English.

Learn about the process of mobile app development. What tools will be used? Do their developers work in Scrum or other Agile frameworks?

Cost estimations are free. You can compare the estimation you get with the estimation from another company.

If you want to learn more about each of the above points, read our article on how to choose a mobile app development company and assess the development costs.

Do I have ownership regarding the code of my iOS application?

Yes, you are a sole owner of your IOS app code.

Will you assist me to upload my iOS app to the Apple Store?

Yes, we assist with all the pre-launch and post-launch activities to ensure your app's successful introduction to the App Store. In fact, preparing the app for the launch and taking care of any bugs after the launch is a critical part of the mobile app development work.

Do you provide app maintenance?

Yes, we have a team of maintenance experts who can lead the maintenance projects and provide timely support for iOS apps.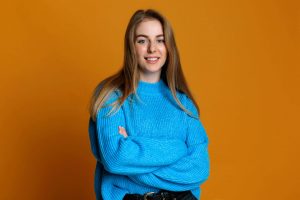 IRA REPNIKOVA
Business Development Manager
Hi, I am Ira. I would love to talk to you about your app project. After you send the form, we'll contact you within 24 hours. Looking forward to discussing your needs!
Contact Us!