UX/UI design
UX and UI Design Services
Give your product a digital transformation, engage your audience better, and achieve measurable results.
get started
Experienced designers

With years of experience and a diverse array of skill sets, our designers are capable of bringing any vision to life. Using their creative eye and technical know-how, they can craft user-friendly designs that will give your product the perfect polish.

user-centric approach

We study the target audience for your product/service and search for insights and trends that could be used to address user needs.

Viable and scalable

We will develop a user-friendly interface with intuitive navigation while keeping scalability in mind, so your product can grow with you as time goes by. We'll ensure that the code is clean and well organized to avoid any technical issues down the line.

cost effective

Our team will ensure that your product is optimized for performance and scalability so your investments go further while still giving you the desired result.
UX/UI product design
We create a thoughtful UX/UI Design for your digital product. As a result, you get everything you need for your next move — a User Journey map, wireframes and a clickable prototype.
If you need to quickly test your idea or change your product for the better, our designers build high-quality prototypes and drive your ideas to fruition.
UX wireframes
Corporate Identity
UI layout
Clicable prototype
User testing
Support phase
UX wireframe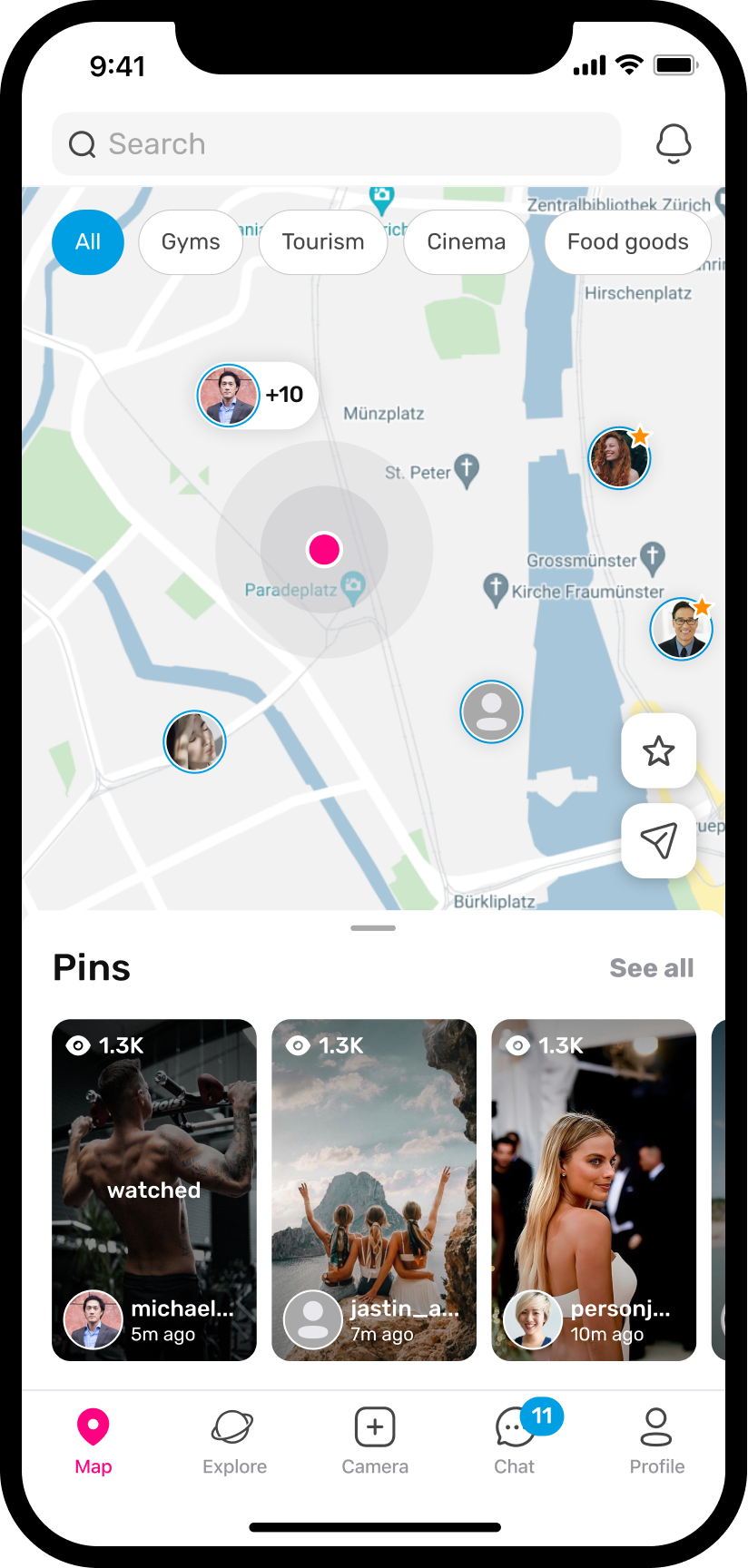 UI layout
Clicable prototype
WEB DESIGN
Energize your website or web app with a user-friendly web design that keeps your customers engaged. Over the years, our team delivered hundreds of websites and web platforms that are both functional and eye-catching.
MOBILE APP UX/UI DESIGN
Inspiring and user-oriented designs make your app stand out from the crowd. Our team is experienced in creating contemporary, elegant mobile app design for all kinds of devices. We want to help you build mobile apps that are downloaded, frequently used and loved.
WEBSITE REDESIGN
Do you wish to completely refresh your brand style and improve your website's UX? Our team knows how to give your website a new life by making it visually appealing and user-friendly.
CORPORATE IDENTITy
Our team will help you create a unique corporate identity for your company, brand, products, or services. We believe that the first impression is very important and in order to make it positive, we develop a whole style guide with concepts, logos, color library, fonts, and textures.
Our UX/UI Development Process
empathize

Create new ideasfor the project

Define
Ideate
prototype
test
Improve product functionality
Improve product functionality
IDEATION

We explore and collect all the information about your project and user motivation. Then we brainstorm to identify ways to visualize the idea.

RESEARCH

We study the target audience for your product/service and search for insights and market trends that could be used to address user needs.

UI/UX DESIGN AND PROTOTYPING

We analyze the user journey and think about the most convenient user interface. We draw sketches to show you the prototype. It becomes a concept that can be tested with a focus group. At this stage, we also test every design detail, color, and button to make sure that the final result looks stunning.

DEVELOPMENT

Our in-house specialists are responsible for both front-end and back-end development parts, so we can safely be responsible for the quality of our services.

TESTING

We make sure the end product is of high quality, meets your expectations and requirements (both functional and non-functional), and is free of bugs. We gather requirements, do test planning, test case development, test execution, and bug reporting.

IMPLEMENTATION & LAUNCH

This is the most exciting part of the process—your project is now ready for the big launch! We monitor its performance and polish it 
if needed, making sure your users are satisfied and the product looks stunning and works smoothly.
Design system development
design system principles
We use a set of guidelines to create consistent, cohesive user experiences:

We ensure that elements like layout, typography, colors are used consistently across all products and platforms.
We design interfaces that are easy to use and understand, with clear labels, logical navigation, and appropriate feedback.
We create systems that can adapt to different devices, screen sizes, and user needs.
We ensure that the product design aligns with the overall brand identity and messaging of the organization.
We build systems that can accommodate future growth and changes in technology.
Atomic Design Methodology
Atomic design is a methodology for designing user interfaces that is based on the idea of breaking down design elements into smaller, modular components. These components, or "atoms," can be combined in different ways to create more complex "molecules," and eventually entire "organisms" or user interface layouts.

The goal is to create a system of reusable components that can be easily assembled to create consistent, cohesive user experiences. This approach helps us to create flexible and scalable designs that can be easily adapted to different devices, screen sizes, and user needs.

By following a design system and using atomic design principles, we can create user interfaces that are both consistent and flexible.
Web
CSS
TypeScript
JavaScript
ReactJS
VueJS
Angular
Mobile
Swift
Kotlin
Flutter
Back-end
NodeJS
PHP
Java
Golang
Python
database
Amazon
Firebase
Azure
AND MANY OTHER TECHNOLOGIES
clickable prototype creation for social network startup mapin
Better UX/UI for your end users
Our team is experienced in redesigning platforms and apps to become more user-friendly, efficient and comfortable to interact with every day.
High quality design
We take pride in our approach to design and make sure to learn about the client's business as much as possible to deliver designs that are relevant and unique.
Optimization & Problem Solving
Build any custom apps/products with us to strengthen your business. We take a personalized approach to your unique ideas and needs.
Startup mentality
We communicate with you on all stages and openly discuss anything that you find important for the success of the project.
The intellectual rights and the code always belong to you.
How does UI/UX design help achieve business goals?

UI/UX (user interface/user experience) design plays a crucial role in helping businesses achieve their goals. Good UI/UX design helps create positive experiences for users, which can lead to increased customer satisfaction, loyalty, and conversions.

Here are a few ways in which UI/UX design can help businesses achieve their goals:

Increased user engagement: By creating engaging and intuitive interfaces, businesses can encourage users to spend more time on their products and platforms, which can lead to increased engagement and potentially more conversions

. Improved usability: Well-designed interfaces that are easy to use and understand can improve the user experience and increase the likelihood that users will complete desired actions, such as making a purchase or signing up for a service.

Increased customer satisfaction: Positive user experiences can lead to increased customer satisfaction, which can translate into increased loyalty and positive word-of-mouth marketing.

Increased conversions: By optimizing the design of conversion points, such as sign-up forms or checkout processes, businesses can increase the likelihood that users will complete desired actions, which can lead to increased conversions and revenue.

What are some of the challenges of UI/UX design?

There are several challenges that UI/UX designers may face in their work. These can include:

Balancing aesthetics and functionality: Designers must find a balance between creating visually appealing interfaces and ensuring that they are functional and easy to use.

Managing design complexity: As designs become more complex, it can be challenging to ensure that they are consistent, cohesive, and easy to use.

Ensuring design accessibility: Designers must consider the needs of users with disabilities and ensure that their designs are accessible to all users.

Keeping up with constantly evolving technology: As new technologies and platforms emerge, designers must stay up-to-date and adapt their designs accordingly.

Managing stakeholder expectations: Designers must often work with multiple stakeholders, each with their own goals and expectations. It can be challenging to balance the needs and expectations of all stakeholders while still creating a cohesive and effective design.

Managing time and resources: UI/UX design projects can be time-consuming, and designers may face constraints on budget and other resources.
By understanding and addressing these challenges, UI/UX designers can create effective and successful designs that meet the needs of their users and stakeholders.

What trends are currently shaping UI/UX design?

There are a few key trends that are currently shaping UI/UX design:

Mobile-first design: With the increasing use of mobile devices, designers are prioritizing the mobile experience and designing for smaller screens first.

Personalization and customization: Designers are focusing on creating personalized and customizable experiences for users, using data to tailor content and functionality to individual users.

Voice and artificial intelligence: Designers are incorporating voice and artificial intelligence (AI) technologies into their designs to create more natural and intuitive interfaces.

Dark mode: Many designers are including a dark mode option in their designs, which can be easier on the eyes and save battery life on devices.

Minimalism: There is a trend towards minimal, clean design, with a focus on simplicity and functionality.

Microinteractions: Designers are using small, interactive elements, such as hover states and animations, to add engagement and delight to the user experience.