Privacy Policy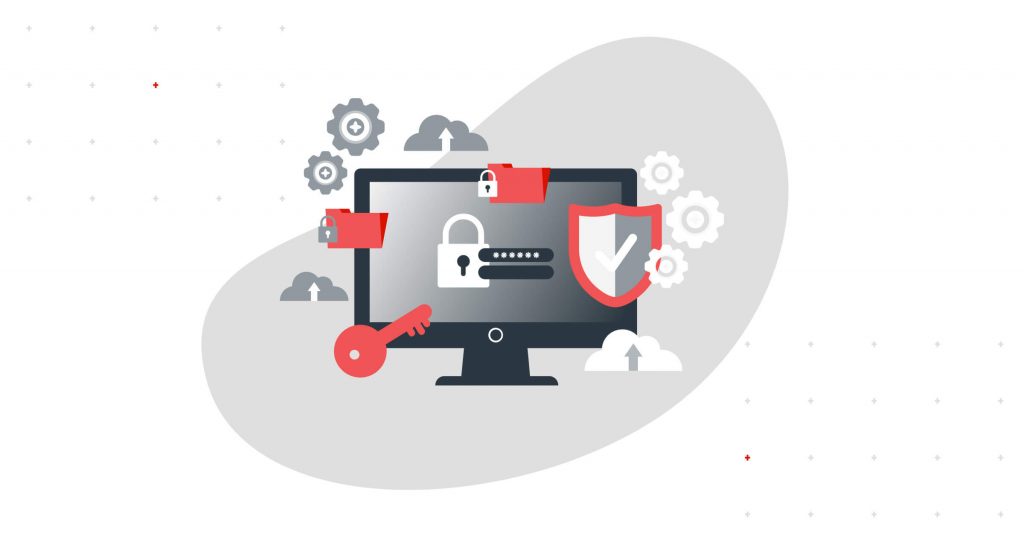 Purpose
Ein-des-ein offers professional services in web and mobile app development, and design. Ein-des-ein provides outsource services to companies and individuals that need their digital product or service to be developed and/or designed.
We are committed to being transparent about the data we collect about our users, hence we developed this Privacy Policy ("Policy") to inform about how the data may be used and with whom it is shared.
This Privacy Policy applies to ein-des-ein.com website, communications, and services ("Services"), but excludes services that state that they are offered under a different privacy policy.
The terms "Ein-des-ein," "we," "us", and "our" include Ein-des-ein and any affiliates and subsidiaries. The terms "you" and "your" refer to any individuals and entities who use our Services or visit our website and our Employees. If we make material changes to this Policy, we will provide notice through our Services, or by other means, to give you an opportunity to review the changes before they become effective.
Data that we process
Personal data
We may collect personal data from Users in a variety of ways, including, but not limited to, situations when Users visit our site and fill out a form to inquire about our services. They may also leave their personal data in connection with other activities, services, features or resources we make available on our Site. Users may be asked for a name, email address, contact number, location (optionally).
Users may, however, visit our Site anonymously. We will collect personal data from Users only if they voluntarily submit such information to us. Users can always refuse to supply personal data, except that it may prevent them from engaging in certain Site related activities.
The legal basis for the processing of data collected from Users is our legitimate interests in optimization of our online service offers and in data security (Article 6 (1) (f) of the GDPR).
Non-personal data
Automatic Data Collection
We may collect certain information automatically through our Services, Website, or other methods of web analysis, such as your Internet protocol (IP) address, cookie identifiers, mobile advertising identifiers, and other device identifiers that are automatically assigned to your Device when you access the Internet, location data, browser type, operating system, Internet service provider, pages that you visit before and after using the Website or our Services, the date and time of your visit, the amount of time you spend on each page, information about the links you click and pages you view on our Website, and other actions taken through use of the Website or Services such as preferences.
Information from Other Sources
We may also obtain information about you through Third-Party services and organizations to supplement information provided by you. This supplemental information allows us to verify information that you have provided to Ein-des-ein and to enhance our ability to provide you with information about our business, products, and Services.
Cookies Notice
Cookies are small text files that are stored on your computer when you visit our Site. Cookies help us to make our offers and our Site as comfortable and efficient as possible for you. We use:
session cookies – these are cached exclusively for the duration of your use of our website;
permanent cookies – these are stored in your terminal device for the time specified in the Cookie files parameters or until you delete them.
Ein-des-ein ("us", "we", or "our") uses cookies on ein-des-ein.com website (the "Service"). By using the Service, you consent to the use of cookies.
Third-party cookies
In addition to our own cookies, we may also use various third-parties cookies to report usage statistics of the Service, deliver advertisements on and through the Service, and so on.
What are your choices regarding cookies
If you'd like to delete cookies or instruct your web browser to delete or refuse cookies, please visit the help pages of your web browser.
Please note, however, that if you delete cookies or refuse to accept them, you might not be able to use all of the features we offer, you may not be able to store your preferences, and some of our pages might not display properly.
Analytics
We may also utilize Google Analytics in the collection, compilation and analysis of information regarding visitor behavior and visitor demographics on some of our Services, and to develop website content. This analytics data is not tied to any Personal Information. For more information about Google Analytics, please visit www.google.com/policies/privacy/partners/.
Advertising Identifiers
We may also use mobile advertising identifiers to recognize your device and perform the services. Depending on your device, you can choose to change or limit the transmission of your mobile advertising identifier by going into your device settings.
How we use the data we collect
We acquire, hold, use, and Process Personal Information based on the legal grounds and for the legitimate business purposes outlined in this Policy, such as:
Provision of Services
Generally manage Individual information and requests;
Respond to questions, comments, and other requests;
Provide access to certain areas, functionalities, and features of ein-des-ein's Services or Website;
Allow you to register for events.
Marketing Services
Ein-des-ein may use Personal Information to provide you with materials about offers, products, and Services that may be of interest, including new content or Services. Ein-des-ein may provide you with these materials by phone, or email, as permitted by applicable law. Such uses include:
To tailor content, advertisements, and offers;
To notify you about offers, products, and services that may be of interest to you;
To provide Services to you and our sponsors;
For other purposes disclosed at the time that Individuals provide Personal Information;
Otherwise with your consent.
We take the responsibility and do not process data for any purpose other than the legitimate purposes listed above.
We do not sell your data to third parties.
We may contact you through email or mobile phone. We may send you messages about the availability of our Services, or Service-related issues. We also may send messages about how to use our Services and promotional messages.
We use data, including public feedback, to conduct research and development of our Services in order to provide you with a better, more intuitive and personalized experience, drive growth and engagement within our Services.
We use your data to produce and share insights that do not identify you. For example, we may use your data to generate statistics about our clients, their profession or industry, calculate ad impressions served or clicked on.
How we share the information collected
The Website may contain links to other websites and other websites may reference or link to our Website or other Services. These other domains and websites are not controlled by us, and Ein-des-ein does not endorse or make any representations about Third-party websites or social media platforms. We encourage our users to read the privacy policies of each and every website and application that they interact with. We do not endorse, screen or approve, and are not responsible for the privacy practices or content of such other websites or applications.
The Website and our Services may also contain links and interactive features with various social media platforms. If you already use these platforms, their cookies may be set on your Device when using our Website or Services. You should be aware that Personal Information which you voluntarily include and transmit online in a publicly accessible blog, chat room, social media platform or otherwise online, or that you share in an open forum may be viewed and used by others without any restrictions. We are unable to control such uses of your information when interacting with a social media platform, and by using such services you assume the risk that the personal information provided by you may be viewed and used by third parties for any number of purposes.
It is possible that we will need to disclose information about you when required by law, subpoena, or other legal process or if we have a good faith belief that disclosure is reasonably necessary to (1) investigate, prevent or take action regarding suspected or actual illegal activities or to assist government enforcement agencies; (2) enforce our agreements with you; (3) investigate and defend ourselves against any third-party claims or allegations; (4) protect the security or integrity of our Services (such as by sharing with companies facing similar threats); or (5) exercise or protect the rights and safety of Ein-des-ein, our users, personnel or others.
Retention and data subject rights
Your personal data will be processed for a period not longer than the time necessary to fulfill the purpose(s) for which it was collected (provide our Services). We may also use your personal data to resolve disputes, establish legal defenses, conduct audits, pursue legitimate business purposes, enforce our agreements, and comply with applicable laws.
In some cases, we choose to retain certain information (e.g., insights about Services use) in a depersonalized or aggregated form.
User's rights
Due to our use of your personal data, under the GDPR you have the following rights:
Right of access (Article 15 of the GDPR) – you have the right to obtain confirmation as to whether or not personal data concerning you are being processed, and, where that is the case, access to the personal data;
Right to rectification (Article 16 of the GDPR) – you have the right to obtain the rectification of inaccurate personal data concerning you;
Right to erasure ('right to be forgotten', Article 17 of the GDPR) – you have the right to obtain the erasure of personal data concerning you;
Right to restriction of processing (Article 18 of the GDPR) – you have the right to obtain restriction of processing if one of the cases listed in Art. 18 (1) of the GDPR occur;
Right to data portability (Article 20 of the GDPR) – you have the right to receive the personal data concerning you in a structured, commonly used and machine-readable format as well the right to transmit those data to another controller without hindrance from us;
Right to object (Article 21 of the GDPR) – you have the right to object, on grounds relating to your particular situation, at any time to processing of your personal data;
Right to withdraw consent – if we process your personal data on the basis of your consent, you have the right to withdraw that consent at any time, but it won't affect the lawfulness of processing based on consent before its withdrawal;
Right to lodge a complaint with the data protection authority – you have the right to lodge a complaint with a supervisory authority, if you consider that processing your personal data does not comply to the statutory regulations and provisions of GDPR; the supervisory authority in Poland is Prezes Urzędu Ochrony Danych Osobowych (President of the Polish Data Protection Authority).
You can assert the aforementioned rights against us, e.g. via a message on one of the contact channels listed at the end of this page.
Other important information
Ein-des-ein does not offer online services to children, due to the nature of the service provided (business-to-business). Thus, we did not identify it as relevant to control the age of users signing up for services.
We will only collect and process personal data about you where we have a lawful base. Lawful bases include consent (where you have given consent), contract (where processing is necessary for the performance of a contract with you) and "legitimate interests."
We applied all the security measures recommended by the GDPR.
Contact Information
If you have any questions about this Privacy Policy, the practices of this site, or your dealings with this site, please contact us at contact@ein-des-ein.com or via the following address and/or telephone:
Dnipro
Sichovykh Striltsiv St, 11
49000
Ukraine
Tel.: +380676303443