Web Development


Services

Achieve your business goals with an immaculate website or web application.
Our web development services
Your website is a testament to your brand. We create and design alluring websites and web apps to serve your customers best and help you attract new audiences. From building websites from scratch to redesigning a website platform, our team provides web development services for projects of any scale.
CMS Web Development
Whether you need to launch a company blog, a web portal, or an engaging eCommerce website, our team is ready to use the best CMS tools available to help you enhance your online presence.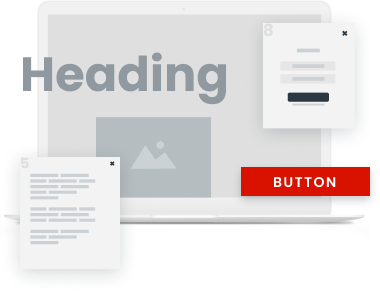 Landing Page Development
We create engaging landing pages tailored to your business needs — launch successful marketing campaigns, create a fast presentation of your product, and generate leads. Our experts in landing page development can build quality web pages fast and propose improvements for your original idea.
Web Application Development
Web apps are essential for ensuring your product stays viable. We develop modern web apps that help your business to grow your client base and improve retention.
Website Development Services
Your website needs to have its data organized so that all web operations run smoothly? Our team of experienced web developers and designers makes sure your website never fails to deliver positive user experiences.
Corporate Website Development
Your company website is where most potential customers interact with your brand for the first time. We provide corporate website development services to create the websites users will love and engage with. Our design team develops fonts, colors, buttons, images, and navigation elements to create an authentic visual style for your website.
WordPress Website Development
Wordpress is one of the most popular content management systems that is available for building your website in a fast and efficient manner. We have a great team of Wordpress developers who have years of building websites for small, medium, and large brands.
Why choose us as a web development provider?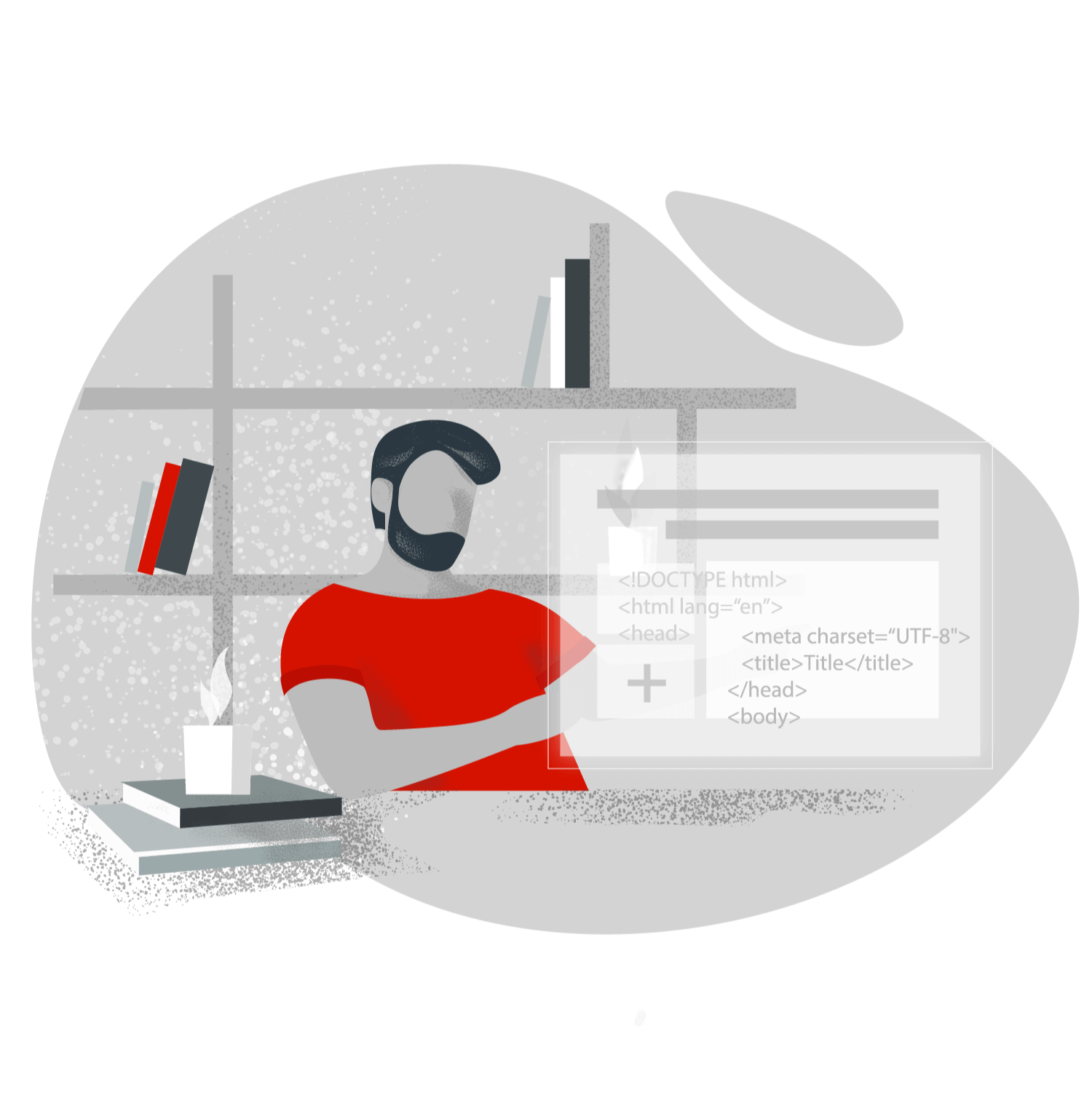 Extensive expertise
Our team has been working with a variety of different web projects, spanning from landing pages to massive website platforms and web apps with thousands of users. We can tackle any challenge and are committed to helping our clients grow by providing them with the web solutions they need.
Flexible with technologies
We try to use the latest technologies and frameworks that will allow us to achieve the result faster and without sacrificing quality. We are also attentive to our client's wishes and can continue using the framework they began their development with or the one they strongly suggest.
Agile driven
Our team works with Agile techniques in action to produce the efficiency of the team's work. We make sure our development processes are on par with the importance of our clients' projects.
Mindful optimization
Whatever the project is, we strive to carefully analyze the project and propose optimization of website development costs to not go over your budget limit.
Our web technologies
WEB
LANGUAGES
FRAMEWORKS
DATABASE
Our expertise In web development
Questions you may have
What does the web development process consist of?

Web development consists of building websites and web apps, which implies web design, client- and server-side development, and QA testing.

What is the difference between a website and a web app?

Web apps are not native to a particular system. You don't have to download or install them (as is the case with mobile apps). Users can enter the web app via an internet browser with an active internet connection. Web apps are responsive and function in the same way as native mobile apps. Some popular web apps we cannot live without today are Google apps - Gmail, Google Docs, Google Sheets, etc.

Do you help with maintenance after the project is over?

Once the project is completed, we can come up with a range of maintenance agreements. Some web apps require very little ongoing development and maintenance, so just a few hours per month are required to fix bugs if any. Other apps require ongoing development to add additional features. We'll work together with you to define what kind of ongoing work may be required, and tailor a plan according to your needs.

Can you help me build a digital marketplace?

Yes, we can. Digital marketplaces are becoming more common and are essentially an intermediary platform for buyers and sellers. They are usually in the form of either a web or mobile app. We can help you build any kind of custom marketplace—B2C, B2B, or P2P.

What are the most popular requests for web development services you receive?

There are several areas that we gain more experience with as they are booming and need web and mobile solutions. These are the industries that request websites, web apps, and mobile apps developed for them: Health & Fitness, Hospitality & Food, E-commerce, Finance & Banking, Education & News online.

What is meant by web development?

Web development is developing a website or a web app that can be accessed online. Web development can range from developing a simple single page (landing page) to complex web applications, e-commerce websites, and social network sites.

What are the 3 components of web development?

There are three parts of web development that can be done by 3 different types of developers: front-end developer, back-end developer, and full-stack developer. Front-end developers are responsible for behavior and visuals that run in the user browser, while back-end developers deal with the servers. The full-stack developer is a unique developer type as they can program and work on both front-end and back-end parts of a website. They can literally create an entire functioning, dynamic website themselves (if they choose) as they understand both ends of web development.

What are the basics of web development?

Web development consists of backend and frontend development. However, there are other important stages that include: requirements gathering, planning, UX/UI design, content writing, testing, and finally review and launch. It is also important to take care of maintenance as live websites and web apps are like living organisms that need to be nurtured to stay functioning.

Is Python used for web development?

Python is rarely used for web development as it is an advanced language suitable for more complex digital solutions and software.

What is the impact of web development?

The quality of a website or a web app can make or break the success of the company's marketing and sales. That's why it is important to work with the web development service provider you trust.

What are the popular frameworks In web development?

Today we have a great array of frameworks to choose from. Some of the most popular web frameworks are Django, Vue, Angular, React, and nodeJS. Our developers find them extremely productive and efficient.
Maxim Sidorenko
Business Development Manager
Hi, I'm Maxim. I would love to talk to you about your app project. After you send the form, we'll contact you within 24 hours. Looking forward to discussing your business needs!
Talk to us