Team

as a Service

Ein-des-ein provides development talent to help startups and fast-growing companies scale their product development.

Our dedicated development team will work side by side with your in-house developers and engineers to achieve the project goals while genuinely sharing the mindset to make it succeed.
Why choose outstaffing with us?
The decision to hire a development team can be difficult. We strive to make it easier for companies to hire safely and achieve important goals with the dedicated development team.


Top talent
Take advantage of working with talented developers and engineers who have years of experience building awesome products and can significantly strengthen your product.
Great teamwork
Your dedicated development team will be aligned with your in-house team and work towards the same goals in unison.
Flexibility
Enhance your team anytime by adding team members that accelerate your project's progress. Choose to expand your team when you really need it.
Cost savings
Don't worry about recruitment, administrative, and managerial costs. We take care of finding, screening, onboarding and supporting your dedicated development team.
Sharp focus
The dedicated team works full-time with you and focuses exclusively on your project.
How it works
Step 1
Requirements
We gather project and product requirements, skill set requirements, and jot down the client's specific needs.

Then we start the work of searching and selecting the profiles of engineers and developers.
Step 2
Signing the contract
In the next step we sign the contract and the NDA. The minimum contract length is 4 months.
Step 3
Recruitment
Depending on the number of people in the team (big teams can take up to 10 weeks), we find and present to you the best candidates who are the best fit for the project.
Step 4
Onboarding
We onboard the employee/team and take care of providing all the equipment, office space and facilities.
Step 5
Ongoing
We monitor the team's performance from time to time to make sure everything's fine. As a client, you can count on us to solve issues you deem important.
Roles And Responsibilities
We take care of providing all the resources and environment to the developers and saving you time on paperwork.

Apart from developers in your dedicated team, we'll have other staff members that will ensure the processes are in place.
Account Manager takes care of:
Reporting and time-tracking
Invoicing
Administrative issues
Tech Team Lead takes care of:
Performance control
Quality control
Technical training
HR specialist takes care of:
Onboarding
Training and seminars
Conflict resolution
Our expertise
Since 2015, we have made our clients' success our priority. Our forte include:
FAQ
What is a dedicated development team?

Team as a Service or a Dedicated development team is a special approach to software development where the client temporarily augments his staff with a development team. The team in this case is called dedicated because it only focuses on the client's project, working full-time. The client interacts with their dedicated development team directly and works with it as if it was their in-house team.

Are dedicated teams more efficient than internal development teams?

Dedicated teams usually help with a specific project or goal, so their focus is very sharp. Since they can be assembled quicker than an internal team, they are usually available to start earlier. Keep in mind that your dedicated team will always be aligned with your internal team and work side by side with them on a full-time basis.

How do I hire a dedicated development team?

Ein-des-ein offers Team as a Service so clients can augment their team when they need it and save money by avoiding recruitment and administrative fees. When you reach out to us and explain your needs, you can get an estimate in terms of time and budget.

How hiring dedicated developers can reduce development costs?

Hiring a dedicated team is cheaper because it's essentially a staff augmentation, but dedicated developers are not your regular staff employees. That means you're not responsible for taking care of them in a traditional sense and their time with you is also determined by a client. You can augment staff for 6 months or for 12 months, depending on your needs.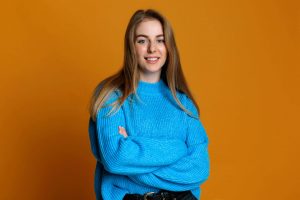 IRA REPNIKOVA
Business Development Manager
Hi, I am Ira. I would love to talk to you about your app project. After you send the form, we'll contact you within 24 hours. Looking forward to discussing your needs!
Contact us!