Ein-des-ein blog
13 Tips on How to Successfully Manage a Development Team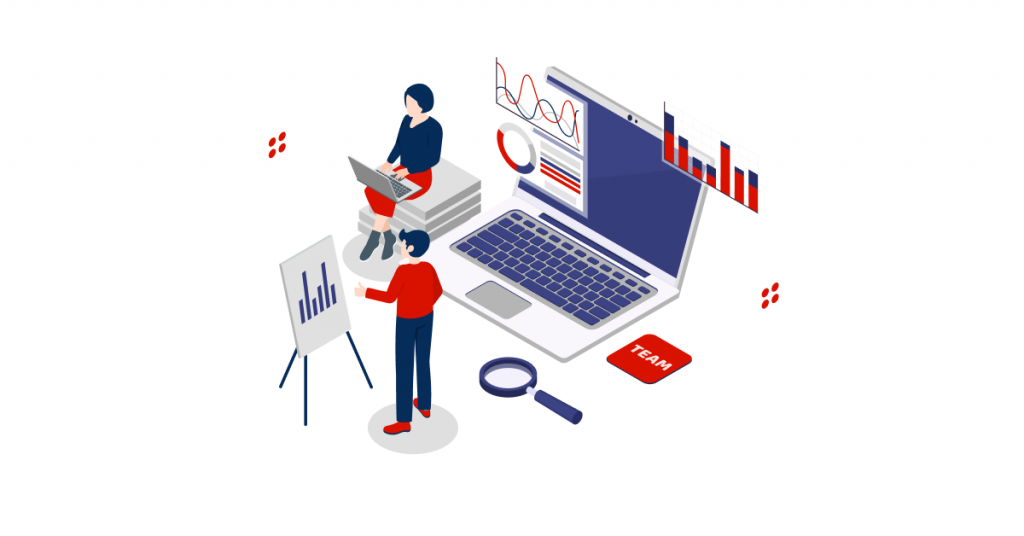 Today, we all strive to make sure our financial and emotional needs are met at work. With the increasing amount of IT projects where developers are crucial for their success, it is essential to develop leadership skills to successfully manage a development team.
It is known that the productivity of developers can differ greatly. The task is to allow developers to demonstrate their talent and feel appreciated for high productivity and minimize the risk of burnout. Since we at Ein-des-ein are a development company, we know how important it is to nurture leadership.
Within development teams, it is usually a project manager who is supposed to be a leader, recognized and trusted by everyone. The importance of proper project management cannot be underestimated as the environment in which developers work can make or break the success of projects.
One thing you should remember is that each developer is an individual. In this article, we give tips, but they are in no way universal. The way you manage developers depends on how big your team is, what product you're developing, in what industry you're operating, whether you communicate with your in-house team or outsourcing professionals, or freelancers.
Find Your Team Members
There are several options for finding developers for a new project. You need to have a clear idea of ​​what the developer will be doing. The tasks should be more or less specific right off the bat. Don't expect your business to succeed if you want a specialist who does it all: design, layout, analytics, etc. Each employee must perform tasks within their competence. Even if there is a person who is ready to take on the orchestra role, it will most probably not end well.
Therefore, at the first stage, analyze competitors, research the market, develop a business plan, define prospects, correctly distribute tasks and the available budget with which the developer can already work. And only after that, start looking for programmers for the upcoming project.
In-house team
If your goal is to create a high-quality, highly profitable project, then you need to look for Middle/Senior specialists among remote developers. Note that if you are planning to hire only one developer for the project, the Junior developer won't be able to cope with all the tasks alone.
Go through the qualifications of the developer in advance. You can read reviews, view coders' portfolios (they should contain projects similar to yours) on freelance sites. Offer your selected candidates a decent salary.
If your budget is low, you can try your luck among university graduates and find a Junior developer. Perhaps, that developer will fall in love with your project and the company's goals and will later turn into an expert and a company veteran.
Outsourced team
The term "outsourcing" has come to mean different things depending on who you ask. For some, it's a way for companies to access new talent in order to develop their ideas or products more efficiently. This variant is especially attractive for those company founders and startups that don't have extensive development experience.
A successful project with the outsourcing model starts with clear requirements, a clear description of features, and design references. You need to communicate the product's purpose well so that you can stay on track with your goals while also getting feedback from the outsourcing team. That way what you originally envisioned, wouldn't change too much along the way!
Team as a Service
With Team as a Service, you can take advantage of various professionals who help your existing employees with design, development, and analytics tasks. They act as an extension to the company department by providing expertise when projects don't always have every tool needed for success!
A great benefit about working in TaaS is that it maximizes potential outcomes while also giving existing staff members access to new skills from other specialists they may not know much about yet, like data analysis or software engineering (for example).
TaaS wants to help businesses scale their product development. Senior talent knows how and where they can bring the expertise for you, so TaaS has an established group of senior-level talent that's ready at a moment's notice!
Conduct One-on-one Meetings
One-to-one meetings are one of the tools for team development. At these meetings, you gradually, systematically build relationships with the employee. Transparent, clear relationship in which it becomes possible for the employee to develop. As a result, these meetings work for the adaptation of employees, for their motivation, and retention.
It is also a tool for the employee to make sure that there is a correct understanding of what management expects of him or her. It also helps to inform management about what is necessary to achieve better results.
1:1 meetings should be regular, scheduled for the employee and the manager, and happen every week.
There are several options for tracking the employee progress and correcting the workload and goals:
Daily communication. Here you can provide the employee with honest and proper feedback.
1:1 meetings. You have the opportunity to evaluate the results over the past week and pronounce the expectations.
Quarterly and annual performance review. Summarize the results of a year and provide full feedback.
It is very important to record all agreements with employees. Summaries of calls and meetings come in handy as they record the highlights from your conversation. If something disturbs you, then schedule another meeting to clarify something specific.
It is quite difficult for a manager to strike a balance between being supportive, sparking interest in tasks, helping develop talents and skills, and control deadlines. So one-on-one meetings can be a good opportunity to find out what lacks at the moment or what needs to be a focus.
Set Goals for Your Development Team
Half of the responsibility for completing the task is on the manager. The manager forms the vision of the result and helps to clarify it to the executor.
If you don't have a vision yet, create a note and let the task grow. Without a clear vision of the result, you will spend a lot of time discussing the task and, perhaps, even quarrel with the developers if you won't like the result.
Describe what result you want to get from the engineering specialists but don't be tedious. It is important that the person simply understands you and does what is needed. If you divide your thoughts into paragraphs and highlight the important things, it will be even easier to understand you.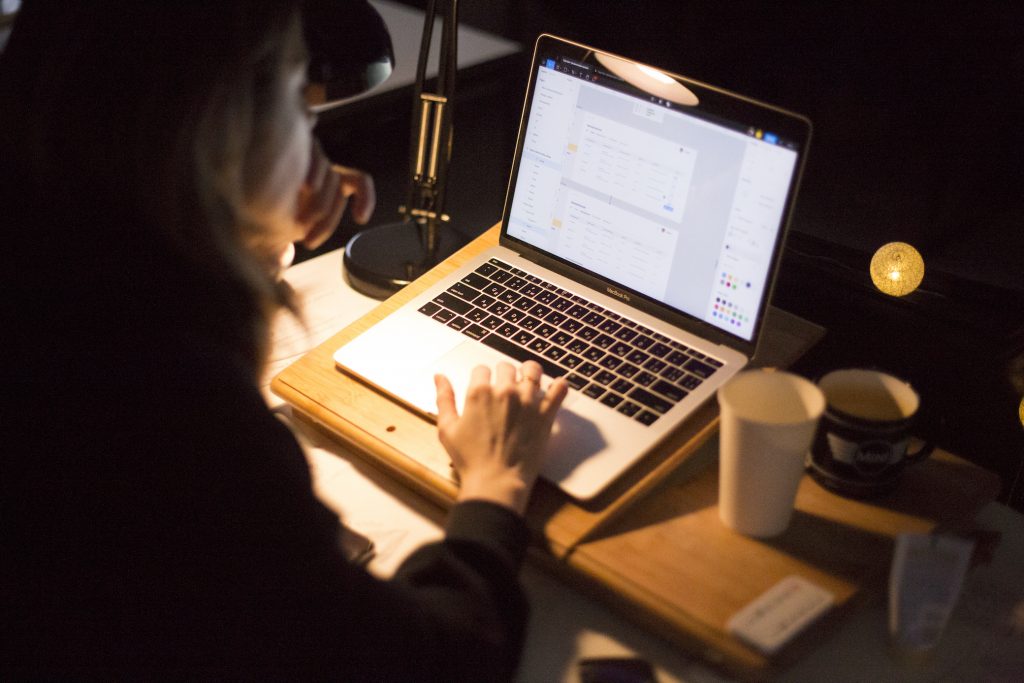 It is very important to set a deadline. Otherwise, the task will be postponed each time when something with the deadline comes to the developers.
If a task is really important for you, then don't try to solve it in one hour. Since it requires immersion and teamwork, then a few hours for setting will save a huge amount of time, nerves, and make the team a little bit happier.
Outline Individual Growth Clearly
An individual development plan is needed to pump the necessary skills, to achieve career goals, for example: getting a new position, improving qualifications, developing managerial competencies, or switching to an independent working mode, without the constant participation of the manager in the process.
To draw up a workable development plan for an employee, you need to: determine the goals of the company, assess the potential of the employee, determine goals and motivation, think about a development program, and set a deadline for the plan.
When the plan is ready, the manager is advised to personally meet with the employee to discuss the plan and indicate what the employee will receive if the plan is successfully completed.
Arrange mid-term meetings with the employee to discuss how everything is progressing, whether some goals have changed, etc.
Set KPIs for Each Professional
KPI (Key Performance Indicators) is a system of indicators that helps to evaluate the employees' work progress. It has a lot in common with the conventional planning approach. With one major difference—the performance indicators of each individual employee are tied to the general KPIs of the entire company (such as profits, capitalization, etc.). The purpose of the system is to make sure that the actions of employees from different services are not contradictory and do not slow down the work of specialists from other departments. Everyone contributes to the common cause, works to achieve their goals, and, as a result, receives bonuses for their implementation.
KPI system is a good option for employees. The specialist understands how much, why, and when he or she will receive a bonus. Clear, documented information about what the employer expects from you greatly simplifies the job. Each employee has personal tasks and deadlines for their completion, and the company regularly monitors the work with the help of an assessment.
In many companies, in addition to monthly monitoring, all the KPIs become a part of the annual assessment of staff performance. After the annual assessment, HR creates lists of the most promising specialists for their enrollment in the company's promotion plans.
Have an Open-Door Policy
Do you have your door open to any employee at any given hour of the day? This is a very popular practice that makes your workers trust you more and share their professional problems and aspirations.
You should always openly communicate with your co-workers and schedule time to talk with them if you feel their concerns and issues need to be discussed further.
Note that if the issue seems to be urgent, it is better to solve it immediately. Putting things off tends to cause negative consequences.
This approach helps managers to understand employees better and to implement new or necessary tools that will make the work more pleasant.
Explain the Importance of Timely Communication
If you have more than two people in your team, then communication is an integral part of your management activities. After all, information is the link between all parts of the organization. Disruption of communication (errors in the transmission of information, poorly structured exchange, etc.) by levels, for example, you – a subordinate or a sales department – a purchasing department, always entails a decrease in performance indicators. And here one of your main tasks is to provide employees not only with tools or raw materials, but also, most importantly, information for the quality performance of their duties, and, therefore, to increase the profits of your business.
Daily stand-up meetings can be described as short operational meetings to discuss the results of work and current issues. Options for solving these problems can also be discussed, but it should better be a separate longer meeting on a specific issue. The main purpose of this meeting is to control the current situation and monitor urgent problems.
Here is the list of what to discuss at the meeting and what questions to answer together with the employees:
what happened yesterday (the day before yesterday, last week);
what could not be done;
how we plan today's tasks, what results we expect.
These meetings can also include recognition from colleagues, praise from superiors, manifestations of a friendly, warm atmosphere in the team.
Give Opportunity for Education
An employee who knows a lot and is ready to solve any difficult issue is invaluable. But other employees need to know what to do in that person's absence. You need to have an education system in place. You could either implement internal sessions and hackathons or buy courses and conference tickets for your team. It is important to allow employees to both share their knowledge and constantly learn something new.
Employees who regularly undergo training have a better understanding of the tasks and their own development prospects in the company. All this increases loyalty from the first days of work.
Give as Many Details as Possible
During meetings try to provide your employees with as many details as possible. This helps to create trust within the company and motivates professionals to study more, do better, and share their observations.
Besides, you need to focus on the learning part as well. When creating Jira tasks, make sure to provide a full description with all the links and information, as well as references.
At first, it will be hard to follow all the small things, but later you'll play everything by ear without hesitation.
Be an Example for Your Team
It all starts at the top. If you don't have good low-level teamwork yet, then it's time for the leadership team to take the lead. The leaders' behavior should be an example to emulate and look up to. In the end, the entire organization will accept and expect from themselves the dedication and quality demonstrated by the leadership.
People look up to the leader and do the same. If you are always late for work, your team will think that that's ok and will be late, too. If you perform all your tasks haphazardly, guess what will happen?
To manage IT projects, set high standards for yourself before setting the same standards for your team.
Write Everything Down
As soon as you remember to write down the task, write it down. In other cases one of two scenarios is possible: a) you forget what you wanted to do; b) you keep thinking about the task and can't focus on the current task.
Besides, this helps to make sure you do everything as planned. And when looking at your list you can optimize the tasks' order to invest less time in them.
Ask your employees to do the same. This may help to eliminate small tasks and optimize the schedule overall.
It also helps when recapping the talk with an employee. You write down all the important things. The next time you prepare for the meeting, you can go through your notes and spend less time remembering what you said the last time.
Recognize Hard Work
We all perform duties well to continue receiving our salary. But is it worth celebrating the work we do in other ways, for example, praising each other, saying something encouraging?
When you manage a development team the benefits of positive feedback are quite obvious. A good atmosphere in the team contributes to employee satisfaction, loyalty, and professional growth.
Positive feedback from management and peers increases the employee's motivation, engagement, and strengthens self-confidence. A study by IBM in 26 countries found that employees who receive positive feedback about their work have almost 3 times higher engagement than those who do not receive it. In addition, such specialists are more loyal to the employer and less likely to get fired.
Other studies have shown that positive feedback increases the productivity and resilience of teams. Moreover, managers should give positive feedback about 5-6 times more often. When the number of negative reviews exceeds the number of positive ones, a crisis ensues in the company.
Positive feedback is a good way to maintain contact and build trust. The more often you celebrate the successes of an employee, the easier it will be for them to accept fair criticism in the future.
Allow Your Team to Make Decisions
There is no better way to make the employee feel trusted and important than to let them make decisions. It's not good to micromanage and attempt to control everything. Let your professionals make their own decisions.
It also helps greatly in the long run. When you have a new employee, your team can help them move forward easily and take action without unnecessary delays. Also, every time you have a vacation – you can have a vacation for real. Your team will be able to do everything independently while you take a moment to relax or focus on planning for the upcoming year.
Final Thoughts
We hope these tips on how to manage a development team were useful to you. It is no secret that the success of the business always depends on the team and its competencies.
And as Michael Jordan once said: "Talent wins games, but teamwork and intelligence win championships".
If you need free advice or consultation on mobile app development or web project ideas, let us know! For more tips on how to manage the development process, read our 6 Tips to Keep Any Client Project on Track article in our blog.
Follow us!
Interested in our monthly newsletter? Get the insights, updates and discounts right into your inbox only once a month.