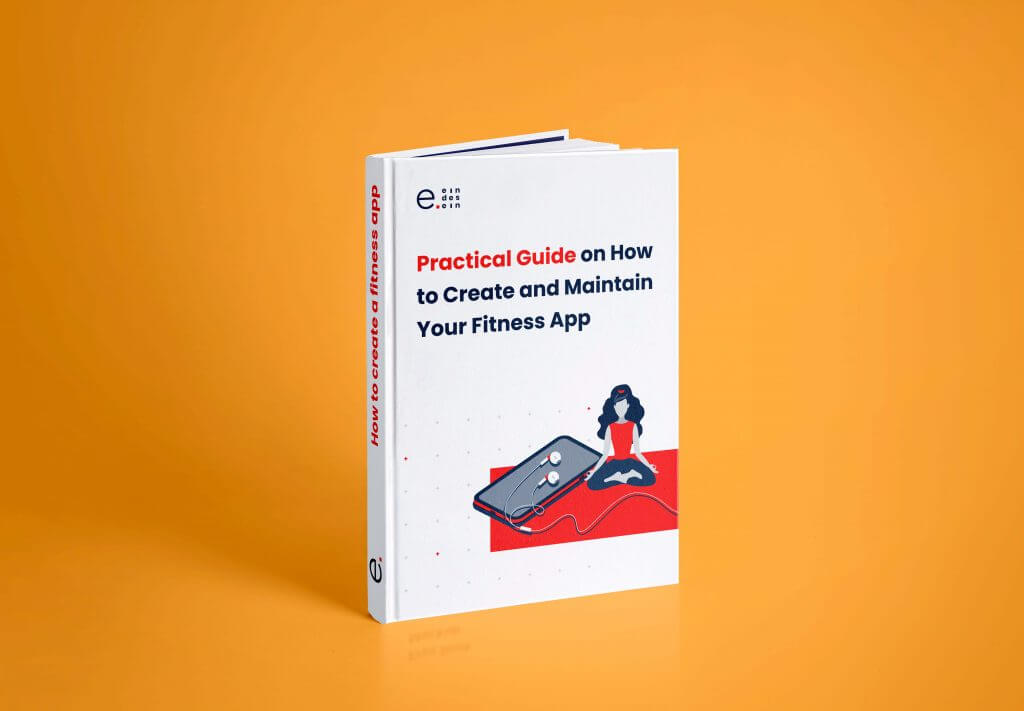 Out now: Practical Guide on How to Create and Maintain Your Fitness App
Are you looking into the opportunity of building a health & wellness app? Our guide covers all the basics you need to be aware of when you decide to create your fitness app solution.
Our team prepared a "Practical Guide on How to Create and Maintain Your Fitness App" that includes tips and an overview of basic wellness app features, average development costs, monetization strategy, and more. Building an app from scratch can be daunting, but it doesn't have to be stressful.
Once you lay down the strategy, estimate the costs and timelines, then the process of mobile development can begin. Each app is unique due to the set of features and functionality, but on average the development takes from 4 to 6 months. There are more ambitious projects that involve AI, and in that case, you will have to allocate time for research, because it is an essential part of the initial business analysis. For example, take the Zenia app and its journey of collecting extensive data and collaborating with yoga instructors. This kind of dedication usually pays off.
Here's a summary of what you'll learn from this ebook:
Must have app features for fitness & wellness apps
Monetization ways
Development cost estimates
Practical tips on user engagement and retention
The role of AI in wellness apps

We hope you find this guide useful. If you're currently thinking about creating a fitness or wellness app and interested in estimating your project with us, please fill out the form, leave your email contact info in the chatbot, or reach out to us directly at contact@ein-des-ein.com.
Follow us!
Interested in our monthly newsletter? Get the insights, updates and discounts right into your inbox only once a month.