Ein-des-ein blog
The Ein-des-ein Story: Building a Legacy of Innovation and Creativity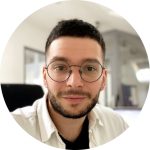 My name is Michael Chepurnyak and I am the founder and CEO of Ein-des-ein company. For over 8 years we've been delivering app/web development and design projects for our clients all over the globe.
Nowadays, Ein-des-ein helps startups, SMEs and large businesses from the USA, the UK, Europe, Asia and Middle East achieve goals and grow.
But like most companies, we started somewhere. Established in 2015 as a private company, Ein-des-ein grew out of a one-person company! With our story, I want to inspire entrepreneurs from any niche not to be afraid to take steps forward, test theories, make mistakes, try new approaches, believe in themselves and write their own company success stories. Remember that Steve Jobs started his business in a garage?
The beginning
In my hometown I studied at the Faculty of Architecture where every student basically had an art background to pass the exam. Many future designers often study there and choose graphic design after graduation. I made a lot of useful contacts there and found friends with the same interests, whom I soon convinced to start a business together (spoiler!).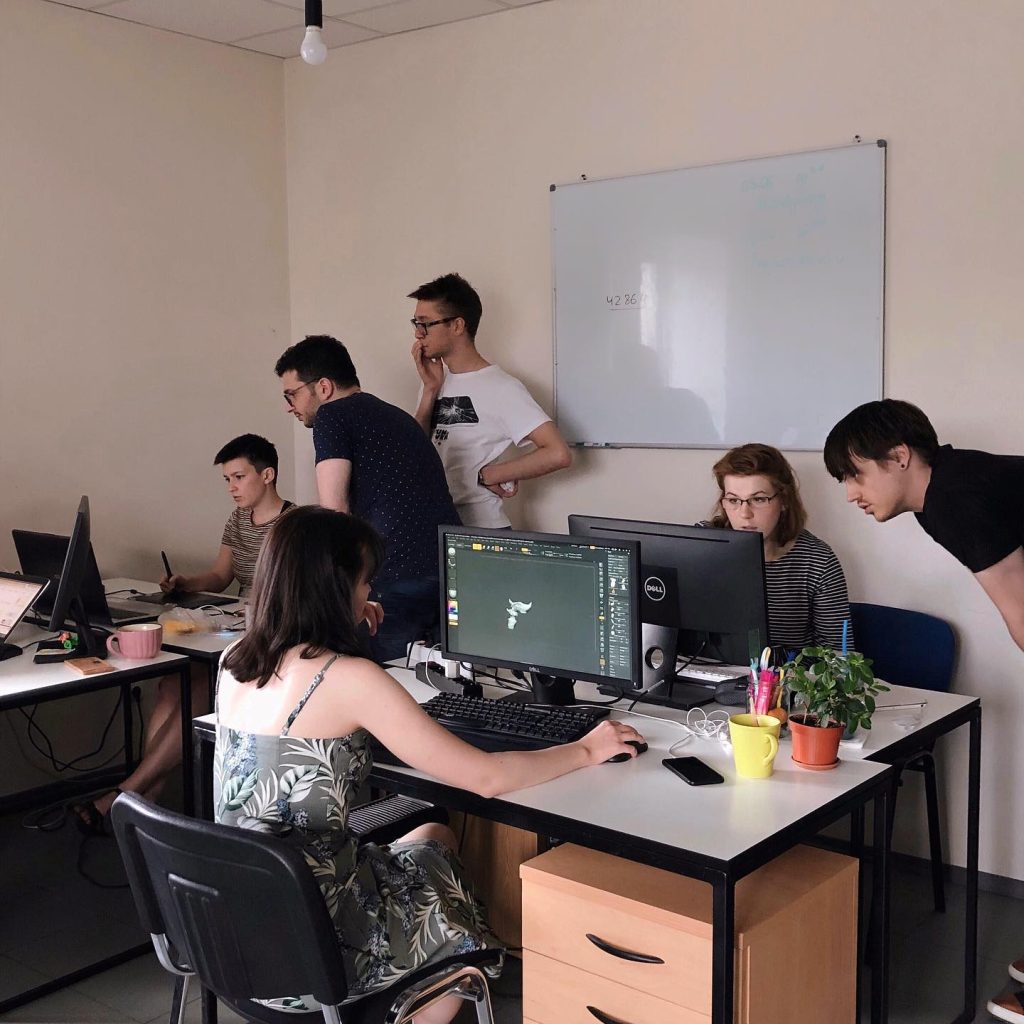 After getting my Master of Architecture degree, I already knew where I could apply my knowledge. In my opinion, the IT industry is very close to the construction one – you can apply similar fundamental approaches and knowledge to the labor organization and processes management there. Let's say you want to build an apartment complex.
There are many people involved including contractors, a general foreman, and an architect. There are many development stages and strict budgets and timeframes to follow. This all works for design projects (website, application design or development, or branding) too.
I understood how to organize the process, and I had already begun to analyze the market, to make sure we would pick the demanded niche.
Therefore, after some time, the decision was made: I gathered my like-minded friends with expertise in design into one team and we were ready to start. Each of us understood there were certain risks and being an employee may seem a "safer place", but at the same time, it was an exciting challenge. That's how Ein-des-ein was born!
Why Ein-des-ein you ask? The name definitely has German notes 🙂
I lived in Düsseldorf for some time, and there I came up with the company name idea: "one for one", "each custom product for each client", – that's what we were going to do.
We started our journey as a cozy design studio, mainly working with branding, logos, and illustrations. The agency developed gradually, we had up to 15 people in the team. I still remember the first office where our team spent many warm evenings together, came up with ideas, and had fun on Fridays.
The first clients began to leave their reviews online, as well as recommend us to friends and business partners, thus, our client base grew. At the same time we started to receive many project requests, from companies demanding high-quality wow-effect website design. Our designers did an excellent job here, we were known in our city, large enterprises wanted us to create their website design. We could not believe that was really happening: large electronics companies, e-commerce giants or famous brands like Jagermeister chose us among others. It was very motivating.
At that time, we were learning to build work processes to become more productive.
At some point, our clients began to ask if we could take the coding part too. Eventually, there were so many requests we realized it was time to create our own development team to provide full-cycle development services. It was time to grow and write our own software development stories 🙂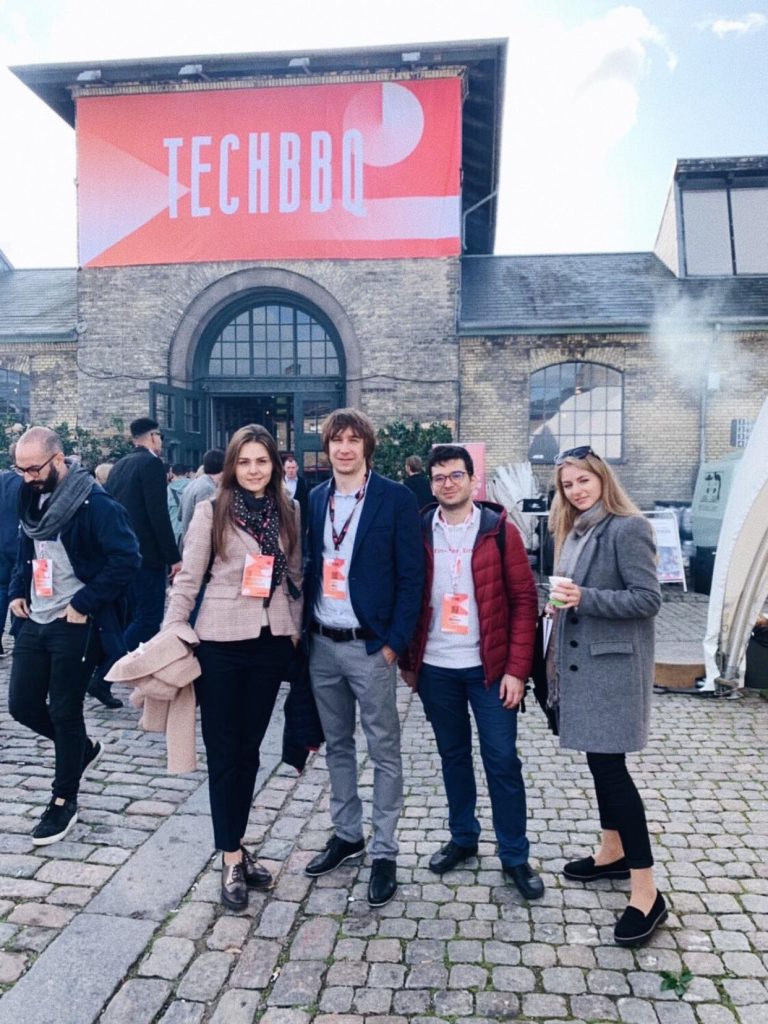 An important step for us was to start providing mobile application development services too. That's where our designers were strong at, they were constantly learning and improving their skills.
As we always emphasize, our design-driven approach helps companies build great digital products. Because good UX/UI design eventually leads users to a purchase, creates a good brand image and solves a lot of other issues if done right.
How we work now
Prior to the Covid-19 pandemic, our team worked in a cozy office and remotely in various locations all over the world. During the lockdown, we continued to work remotely too. Moreover, many companies went online and urgently demanded websites and applications to keep on operating, so we did not have a lack of work. After the restrictions were softened, we moved to a new, more comfortable office.
After russia invaded Ukraine in February, we once again switched to a remote work format, and moved our HQ to Vienna, Austria. Thanks to the processes built and improved during the pandemic, the transition went smoothly.
Our clients continue to actively cooperate with us. We are taking on projects in new exciting niches. Now the majority of our projects are from MedTech, E-Commerce, Social Networking, Construction, EduTech, Logistics, SaaS industries. When it comes to our design and programming stories, they never end here: we accepted SO many fantastic challenges, and got amazing results through hard work and dedication to the process.
Now we can take projects we are interested in working on, test new technologies, and show never-seen-before results. For instance, recently we have worked on an AI-powered health app that analyzes a user's posture by uploaded photos and offers exercises to improve it. Here is a review for it!
Insights
I am very proud we managed to provide a proven basis for every development stage. We have experienced designers, people who love what they create. An extremely cool team of developers with their own developer stories of success, I never doubt their work. We have a priceless business analysis team.
Someone is afraid to start a business at a relatively young age, justifying it with a lack of experience or specific knowledge. There is a Forbes 30 under 30 list which proves the best time to start is now. Obviously, I was not a senior manager when Ein-des-ein was founded, I was the same age as my employees. However, it allowed me to build friendly and long-term relationships. Many specialists have been working with us for years, and I am glad that our company has become a second family for them.
Follow us!
Interested in our monthly newsletter? Get the insights, updates and discounts right into your inbox only once a month.