Achieve more with

the design that works for you.
With our design, you give your product a digital transformation, engage your audience better, and achieve measurable results.
Energize your brand look and improve user experience
Our specialty is a wow design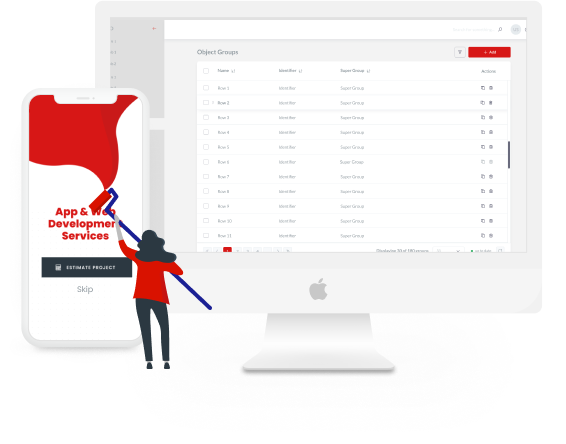 Web & Mobile Design
Inspiring and practical designs make your product and brand stand out from the crowd.

At Ein-des-ein we create contemporary and elegant web & mobile design for all devices. Be sure that your product will be embraced, requested, downloaded, and loved.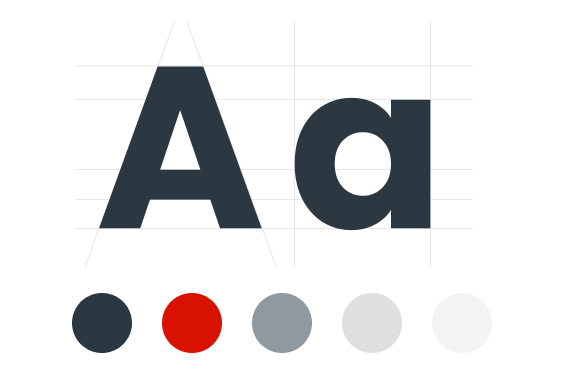 Logo & Branding
Our team will help you with creating a unique identity for your company, brand, products, or services. We believe that the first impression is very important and in order to make it positive, we develop a concept, logos, color library, fonts, and textures.

Whether you are in need of rebranding or creating your style anew, we're here to help you bring that vision to life.
User Experience & Prototyping
User experience might be the most crucial factor when it comes to promoting your product to new audiences.

If you need to quickly test your idea or change your product for the better, our designers build high-quality prototypes and drive your ideas to fruition.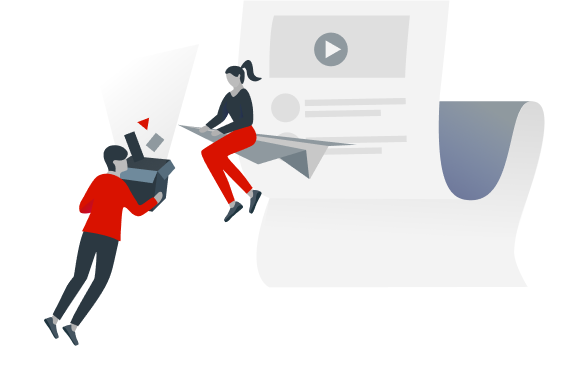 Landing pages
We create engaging landing pages tailored to your business needs — launch successful marketing campaigns, create a fast presentation of your product, and generate leads.
Our design process
The main focus of each design is user needs.
Our designers employ a user-centric approach to give your product the power to attract and retain.
Research
We study the target audience for your product/service and search for insights and trends that could be used to address user needs.
Ideation
The idea is the core value of the design. We explore and collect all the information about your project and user motivation. Then we brainstorm to identify ways to visualize the idea.
Prototyping
We draw several sketches by hand to show you the prototype of the design. This prototype becomes a concept that can be tested with a focus group.
Testing
At this stage, we test every design detail, every color, every button to make sure that the final result looks exactly as it should.
Implementation & Launch
This is the most exciting part of the process—your project is now ready for the big launch! We monitor its performance and polish if needed.
Questions you may have
Why is web design important?

Your website is your business card. It creates a space for your potential customers to interact with your product for the first time and form an impression. The more well thought out and user-friendly it is, the more are the chances that your potential customers turn into clients.


How much does it cost to re-design my web app or my website?

We cannot give you an estimate before we discuss your project with you and determine its complexity, scope of work, etc. Generally, re-designing a responsive web app is more time-consuming, while working on a simple B2B website may be faster and involve fewer people on the team.

I need to pitch my mobile app idea, can you provide the design?

Yes, of course. We've worked with several clients who developed and designed their apps with us to test their market idea and pitch to investors. The mobile app design is one of the most crucial elements of the app building process. They successfully received funding and continued to improve their apps.

Have you ever developed complex UI|UX systems?

Yes, we have. For example, recently we developed a SaaS solution for a convenient sales routine organizer. Dooozen is a tool for sales professionals that helps to navigate LinkedIn faster and save time by automating sales routine tasks.

What's a landing page?

The landing page is a lead generation tool. It can be a page a user comes to after clicking on an ad or social media post. The purpose of the landing page is to convince a user to make an action – leave contact information, download an ebook, request a demo, sign up, etc.

How much does it cost to do a rebranding?

It depends on the amount and complexity of the work. Generally speaking, if your brand needs a makeover, then your expenses will range between 10-20% of your total marketing budget. The rebranding initiative with us starts at 1,500 euros. You can talk to our manager to learn more details.

Do you implement the design you create?

Yes, we have a team of developers and designers that work collaboratively to make sure that the design we create is implemented correctly and works well for your product or service.

What design tools do you use?

We use a variety of modern design tools that help our team to save time and produce the best results. We use Figma, Adobe products, and Invision among others.
Vadym Bilan
Business Development Manager
Hi, I'm Vadym. I would love to talk to you about your design project. Send the request through this form and we'll schedule to discuss your business needs!
Talk to us