Ein-des-ein blog
App Store Optimization: The Key Component of Your Mobile Marketing Strategy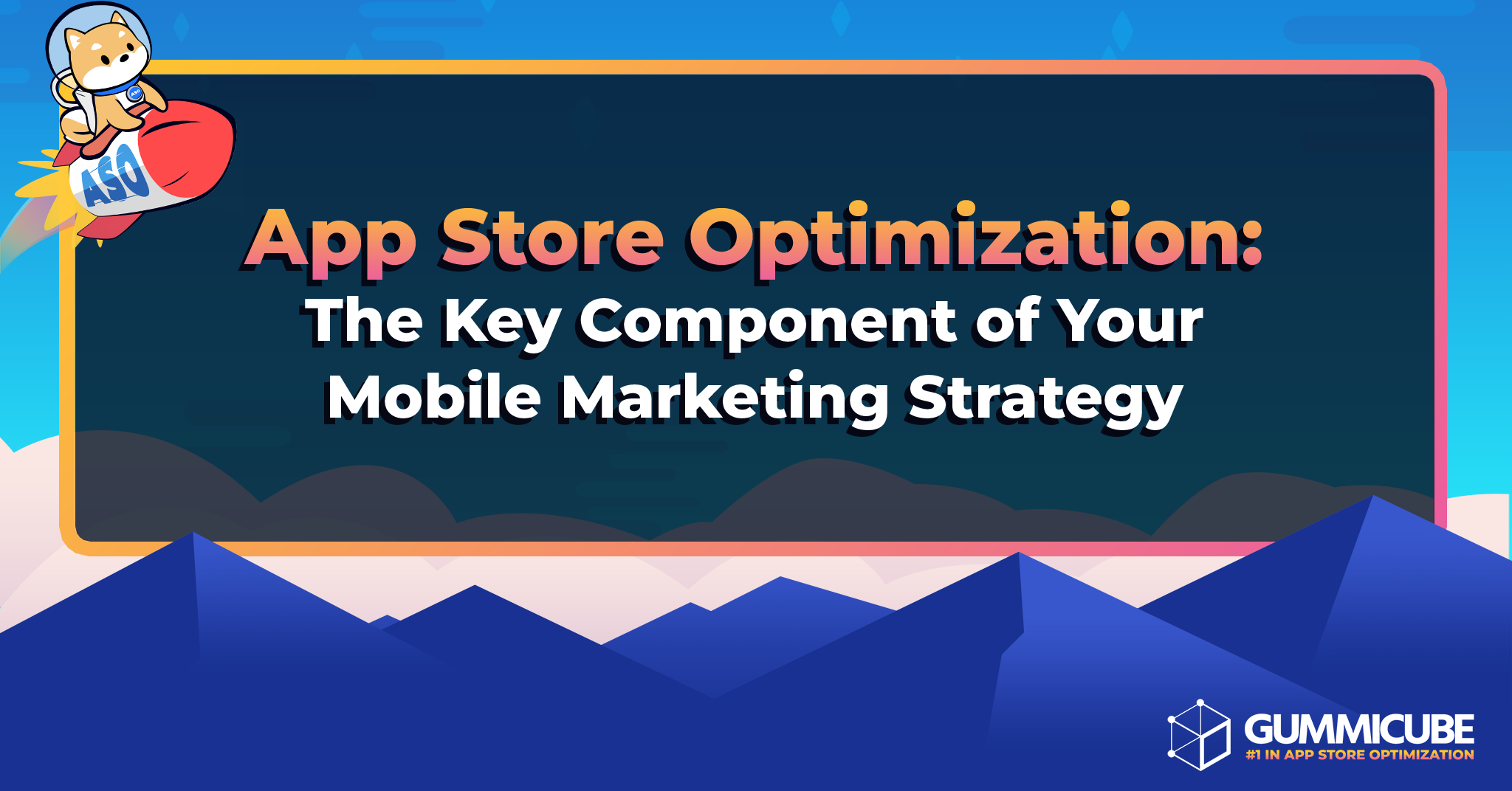 The mobile app industry is a lucrative market, with estimates suggesting that by the end of 2021 the total revenue generated will surpass $580 billion. Every day over 750 apps are submitted to the Apple iOS App Store, and approximately 3,500 apps are submitted to the Google Play Store. With so many apps flooding this booming market, it's no wonder why nearly 70% of apps will never surpass 1,000 downloads, and only 0.05% will prove to be financially successful.
Aspiring developers should not let these numbers discourage the creation of new and interesting apps, because with a proper marketing strategy any app can stand out against competitors and take its place as a top contender in this ever-growing industry. App Store Optimization is a crucial component of a well-designed strategy for marketing a successful app.
Optimizing an app for maximum visibility on both store platforms is an intricate undertaking that involves careful research and attention to details like keywords, metadata, and creative assets. Despite the daunting proposition of gearing an app to leverage these various parts, starting an effective mobile marketing strategy comes down to understanding some App Store Optimization fundamentals: Metadata, Conversion, and Paid Channels.
Metadata Optimization
App Store Optimization starts with laying the foundation to help an app get discovered in search. This involves optimizing Titles, Subtitles, Short Descriptions, Descriptions, and Keyword fields, depending on the platform being optimized.
There are significant differences between metadata optimization on the iOS App Store and the Google Play Store, namely how these platforms index apps for keywords. Briefly, the iOS App Store provides a back-end keyword bank which works in tandem with the Title and Subtitle fields to build keywords and phrases, while the Google Play Store crawls an app's Title, Short Description, and Full Description to index the app for keywords that are weighted based on position.
An app's metadata is responsible for its visibility and ranking in search queries. App Store Optimization done properly will regularly update this metadata to stay relevant to trending search terms as they relate to the app's features and functionality.
It is critical for an app to rank well for relevant keywords as, according to Apple, 70% of users use search to discover apps.
A user should not only be able to see the app in question in search results, but they should also clearly understand the app's purpose and core features by reading the Title. Understanding exactly what an app is without navigating to the description could impact whether the app is installed or passed up in favor of a competitor.
App Store Optimization is all about finding the right keywords to get an app discovered. Understanding which keywords are relevant for the features of your app and have search volume is critical. Properly researching which keywords to target and ensuring the terms used have volume in the mobile app stores, as opposed to web search, can make or break a mobile app optimization strategy.
Finding keywords that describe an app well and are also popular in search is a great start for optimizing metadata, but the process doesn't stop there. Search trends are constantly changing, and what may have been big one year could be utterly irrelevant the next. This evolution in search trends makes it important to continually research high volume terms and update metadata accordingly. A best practice in App Store Optimization is updating an app's metadata as often as is feasible without overwhelming users, or the algorithm which indexes the app in search.
Conversion Optimization
Optimizing metadata through the calculated selection of terms and crafting of visible text is the primary factor in getting an app seen by prospective users, but how does one go about getting more installs? This is where conversion optimization comes into play.
Conversion represents users who have seen an app and decided to download it. Creative assets are the driving factor for conversion in App Store Optimization.
An app that has been appropriately optimized to increase visibility in the app stores has the opportunity to be seen by millions of users searching for that specific type of app. However, once it is there, it still must compete against numerous similar apps for the privilege of being chosen for download. Creative assets – such as an app's icon, screenshots, and videos – can provide the insights and value propositioning necessary to drive an app above and beyond competitors.
Creative assets have a prominent presence on app store listings; they assume a large amount of real estate and they are the first and most memorable aspect of the listing a user will encounter. Icons are the only creative visible on Google Play search results, and on both platforms, this little image will be the recurring point of engagement every time they open the app. Screenshots and videos give developers a chance to highlight in-app features, game UI, and value-propositioning in an eye-catching way.
These assets are all invaluable when looking to improve conversion and must be regularly updated to stay with current trends. Make sure to run iterative A/B tests to isolate what works well, what doesn't, and constantly improve.
Leveraging Paid
Finally, it is important to leverage paid marketing to work in tandem with App Store Optimization strategies. Being that the app stores are highly competitive markets, new apps can use all the help they can get with visibility in the first few months- this is where paid UA can help. There are different routes to go with when planning a paid marketing campaign, but there are a few channels that have bigger impacts on organics, compounding your organic ASO efforts.
For both the iOS App Store and Google Play Store, if an app is found and search results and receives a tap from a user, it sends a signal to the algorithm saying the app is relevant for the search query. Receiving more taps than a competitor can move an app up in search rankings; likewise, if other apps get more taps, your app will move down. This is not only true for organic results, but also for the ads which appear in search results for each platform.
For the iOS App Store, these come in the form of Apple Search Ads. Developers can bid on a keyword or related keywords to appear in a search result. For the Google Play Store, Google Ads can allow an app to appear in search results at the top of Google Play. While you won't be able to "buy your way to the top" of rankings, you can bid for a chance to be served as an ad, and if the taps are there, get the benefits of increased taps on your organic indexation.
Overall
App Store Optimization plays a crucial role in improving discoverability on the iOS App Store and the Google Play Store. Even the sharpest and most well-loved feature-rich apps will suffer from low visibility, thus low profitability, without a proper mobile marketing strategy, starting with App Store Optimization.
The process of optimizing metadata, planning creative assets, and choosing the right marketing channels may seem daunting at first, but with the right approach and a solid understanding of App Store Optimization, developers can get their apps moving up the charts and in front of new users who would not have otherwise discovered their new favorite app.
About the Author
Gummicube Co-Founder & CEO, Dave Bell
Gummicube is a global leader in App Store Optimization with more than 11 years of experience optimizing and marketing apps. We offer the leading enterprise ASO technology and agency services, providing support to clients around the world. Our company is trusted by thousands of enterprise brands and leading startups including Microsoft, LinkedIn, Bethesda, SWEAT, GrubHub, McAfee, and many others.
This article is the first partner material published in our blog with the purpose of introducing our clients and blog readers to additional post-development services that are an essential part of mobile marketing strategy.
Follow us!
Interested in our monthly newsletter? Get the insights, updates and discounts right into your inbox only once a month.