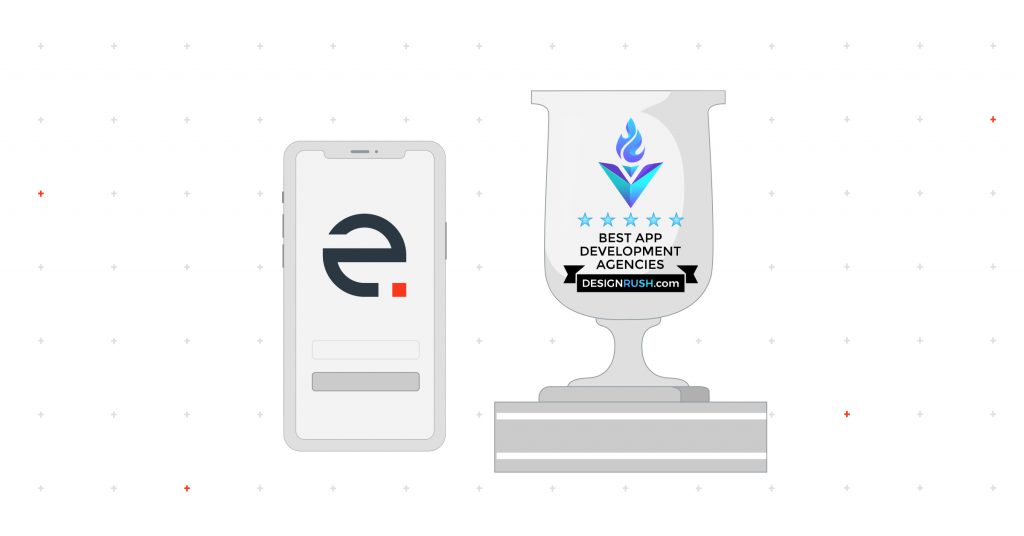 Ein-des-ein Ranked As Top 30 iPhone App Development Company
July 12, 2021 — Ein-des-ein has been recognized as a Top 30 iPhone App Development Company in 2021 by DesignRush.
DesignRush is a B2B marketplace that connects buyers with professional full-service agencies, web design companies, digital marketing firms, and top technology companies.
The DesignRush platform lists over 9,000 agencies from over 50 different countries. Thousands of decision-makers looking to start a project consult the platform.
"We are very proud to be acknowledged for our mobile app development skills. This is very important for us as lately we have been working on really big, exciting mobile projects. We look forward to further expanding our expertise to serve our clients even better," said Michael Chepurniak, CEO at ein-des-ein.
Ein-des-ein offers iPhone and Android app development, web development, and UX/UI design services. The company now also offers an opportunity to expand clients' teams with a Dedicated team (Team as a Service) that allows even more flexibility and efficiency. Despite the difficulties posed by the Covid-19 pandemic, the ein-des-ein team continues to grow and increases staff to accommodate the additional client workload.
Ein-des-ein is a mobile & web development company that provides a wide range of design and mobile/web app development services. The company focuses on mobile app development and works on a variety of projects for different industries and segments, including fitness & wellness, video streaming, and on-demand delivery.
Follow us!
Interested in our monthly newsletter? Get the insights, updates and discounts right into your inbox only once a month.