Ein-des-ein blog
Learning from the Best: Top 10 Fitness and Health Apps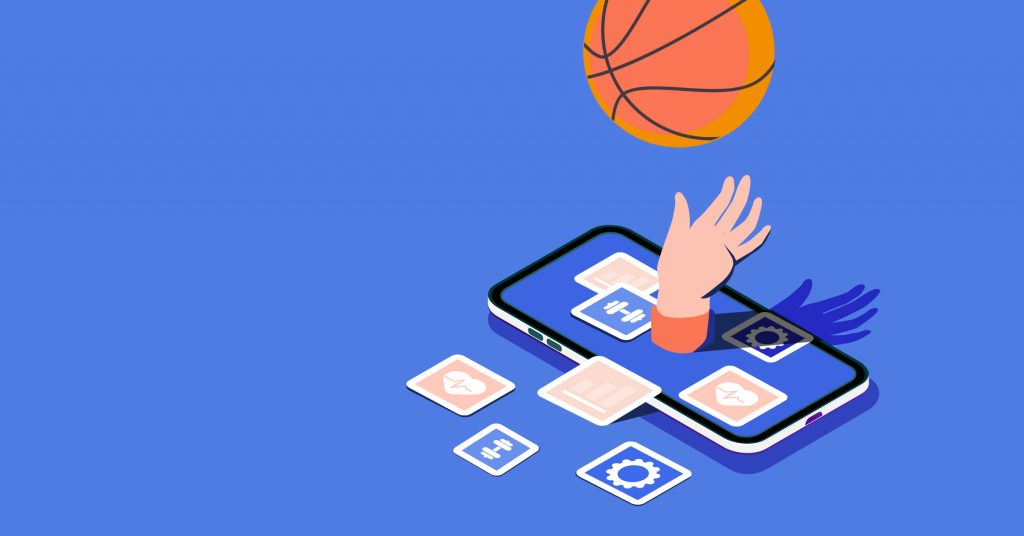 What are the markers of a great fitness app? The ein-des-ein team recently analyzed many different apps on the market and selected the top 10 fitness & health apps that stand out with their overall quality, great user reviews, convenience, and innovative features.
Best ranked: MyFitnessPal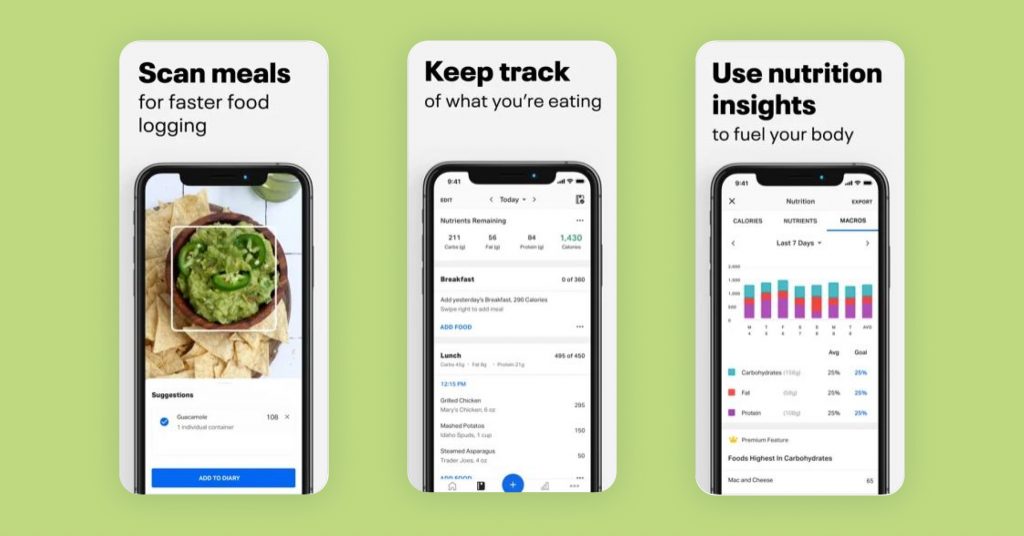 Users: > 19 million
Rank in App Store: 4.7 (1.2M ratings)
Rank in Play Store: 4.4 (2M reviews)
There is obviously a reason why MyFitnessPal has been ranked as the top health and fitness app since 2005. It is considered to be one of the most essential fitness apps in today's smartphone era.
MyFitnessPal's biggest benefits are its barcode scanner and all-inclusive health diary. This app can scan barcodes of almost any food (from Starbucks cappuccino to any supermarket product) with your smartphone's camera and log them in mere seconds. After scanning the food items, the drop-down menu offers you different portion sizes that will be appropriate for your diet.
In addition, MyFitnessPal asks for information like height and weight, as well as your health goals right from the get-go. Then it gives advice on how to accomplish those goals. For example, if your goal is to lose weight, the app will calculate calories that should be taken daily and the time period within which your goal can be attained. Moreover, if you want to do something specific like lower carb intake instead of losing weight, MyFitnessPal has tools to help you with that.
P.S. The app is free on iOS and Android.
Best for families: Nike Training Club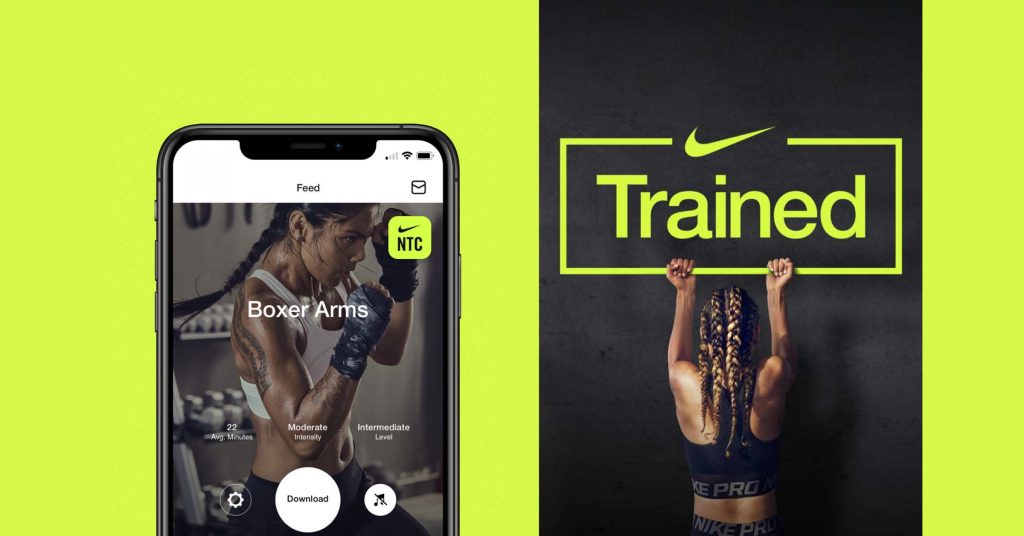 Users: > 3 million
Rank in App Store: 4.9 (237.9K ratings)
Rank in Play Store: 4.0 (287K reviews)
This Nike app has a session for every taste! Its basic version offers over 100 different workouts: yoga, cardio, strength, etc. All of them come in the form of video lessons with professional coaches and with the voice-over giving tips and announcing the time. By the way, this is the right app in case you are looking for more challenging workouts.
It should be mentioned that normally there were free and premium versions of the app. However, as a response to the coronavirus pandemic, Nike made premium features free for everyone.
Nike's high standards – sleek interface, quality of content, and thinking ahead of competitors – always put the app at the top of many lists and charts.
P.S. The app is free on iOS and Android.
Best for Beginners: Sworkit
Users: > 10 million
Rank in App Store: 4.7 (26.6 K ratings)
Rank in Play Store: 4.0 (112 K reviews)
Sworkit is an abbreviation for Simply Work It: whether you have a few minutes or an hour to train, Sworkit has a session for every need. From cardio to stretching, from five minutes to an hour, users choose from a vast variety of sessions.
This app is mostly for beginners and those who value flexibility. First of all, the upkeep of your routine plan does not require exercising every day, so it is possible to set your own pace. Second of all, none of Sworkit's sessions depend on equipment, so you can work out at home, in the park, during travel, etc.
P.S. Free on iOS and Android with optional in-app purchases.
Best for Meditation: Insight Timer
Users: > 17 million
Rank in App Store: 4.9 (292.3K ratings)
Rank in Play Store: 4.9 (108K reviews)
Insight Timer is considered to be number one among many meditation apps.
The app has more than 45 thousand free meditation sessions. Users can filter by their needs, time, and other categories. For instance, there are meditations designed for those who are stressed or have problems with their self-esteem; there are also sessions with different duration (from 5 to 30+ minutes). In addition, all meditations are divided into spheres: spiritual, relationships, children, etc.
There is a seven-day free course for beginners teaching the basics of meditation. Users can also join the community and "visit" other people's meditation sessions.
P.S. Free on iOS and Android with premium options.
Best for Quick Workouts: Workout for Women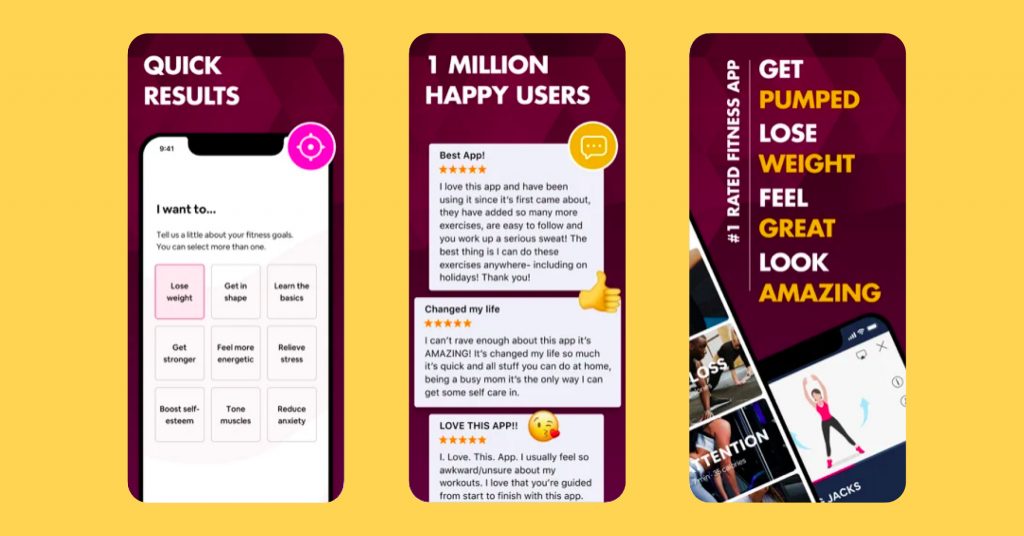 Users: > 7 million
Rank in App Store: 4.8 (440.7 K ratings)
Rank in Play Store: 4.8 (25 K reviews)
As you can guess, this app is designed specifically for women. There are fitness programs for women and girls of all ages that help reach a certain goal, like "relieve stress" or "get in shape".
With this fitness guide in your pocket, you can practice anytime: you will only need to spend 7 minutes from start to finish. Each workout includes video and audio instructions with an option to work on a specific body part: abs, back, arms, legs, core, etc.
Regardless of whether you believe in success by devoting only 7 minutes to your workout, this app gives you a great way to burn some calories without the need for additional equipment at hand. It can be a perfect app for those with busy schedules, for frequent travelers, for those who don't want to go to the gym, and for beginners who start with setting small goals.
P.S. Free on iOS and Android with optional in-app purchases.

Best for Monitoring Nutrition: Fooducate

Rank in App Store: 4.7 (62.2 K ratings)
Rank in Play Store: 4.4 (16 K reviews
Fooducate is created to help people lose weight, eat better, and improve their health. This system is easy-to-use as it converts your activities and calories into points and grades, so it is convenient to assess your progress.
Fooducate has a huge food database so users can scan thousands of product barcodes. Moreover, the app will give you suggestions for healthier choices based on your barcode scans. After each scan, Fooducate will also inform you if there is anything you don't want in your food such as hydrogenated oils or added sugar.
Apart from this, the app analyzes data about your sleep, exercise, hunger levels, calorie intake, etc., and gives you feedback on how to get closer to your goals.
P.S. Free with optional in-app purchases on iOS and Android.
Best for Weightlifting: JEFIT Workout Planner Gym Log
Rank in App Store: 4.8 (30.6 K ratings)
Rank in Play Store: 4.3 (73 K reviews)
JEFIT is a fitness app that can easily take a place of a personal coach in the gym. This app provides its users with a massive database of various exercises. Routines are sorted by a targeted body part with complete technique instructions. You can either create your own workout routine or download some of the existing routines designed by professional trainers.
JEFIT has a tool that allows you to record your activity. It stores all the exercise information for users to check exactly how much exercise they have done and how many calories they have burnt.
P.S. App is free with premium options on iOS and Android.
Best for perfectionists: Centr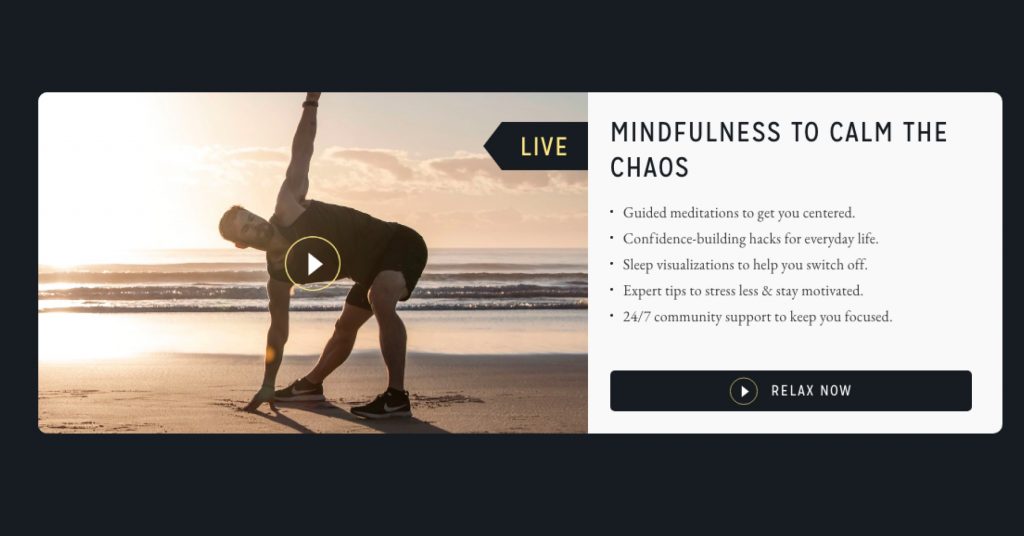 Users: > 1 million
Rank in App Store: 4.6 (5.7 K ratings)
Rank in Play Store: 4.7 (8 K reviews)
Centr provides workouts, recipes, and meditations for people who want to feel and possibly look like superheroes. There are many cheaper fitness apps, but committing to this program will definitely get you what you pay for.
This all-in-one fitness app is brought to life by Australian actor Chris Hemsworth, known for playing the god Thor. The team includes Hemsworth's personal coaches and Chris himself.
Your task is to tell the app your main goal during the signup process – whether it is muscle building, weight losing or just getting fit. Then you get a choice between playing complete videos with a coach who does a workout with you or getting a timer plus samples of exercises instead. Of course, there is a free seven-day trial for you to understand whether it's your fit before moving on to the full subscription.
Centr offers daily workouts either for the gym or home environment, covering a great variety of disciplines (boxing, yoga, pilates, etc.). You can also find healthy recipes for your meals, guided meditations, and useful sleep tips.
P.S. App is available on iOS and Android.
Best for Music Lovers: Fit Radio
Users: > 1,5 million
Rank in App Store: 4.8 (26.1 K ratings)
Rank in Play Store: 4.3 (12 K reviews)
In case your regular playlist has gone a bit stale, the Fit Radio app can really help by generating new playlists for each workout. There is also a coaching tab with encouragement so that you can push yourself to meet your fitness goals.
Fit Radio allows you to vary different workout styles from high-intensity training to outside running or even going for a walk. If you enjoy listening to new music and don't feel like putting together a workout mix on your own, then Fit Radio is a great fitness app to try.
P.S. The app is available on iOS and Android.
Best for its Universality: Fitbit
Users: > 27 Million
Rank in App Store: 4.1 (124K ratings)
Rank in Play Store: 4.4 (43K reviews)
This app is a great choice for those who want a real human to guide them through their routine. Fitbit Coach's free account gives you a limited number of workouts in each category, the majority of content is reserved for Premium members. However, if you subscribe, you will be offered hundreds of different routines and exercises.
If you share your impressions in the app about that how the workout was for you (for example, "pretty easy"), you can expect a bigger challenge next time!
The annual price for premium version of the app doubled recently, but despite that the app is as popular as ever.
P.S. The app is free with premium options on iOS and Android.

We hope this article gave you an idea about what top fitness & health apps have in common. If you'd like to build your own app and incorporate the best features your prospects and clients need, reach out to our team at contact@ein-des-ein.com.
This is the last article in the series about fitness apps. Check out the rest on our blog page.
Follow us!
Interested in our monthly newsletter? Get the insights, updates and discounts right into your inbox only once a month.