Ein-des-ein blog
6 Ideas For Fitness Application Development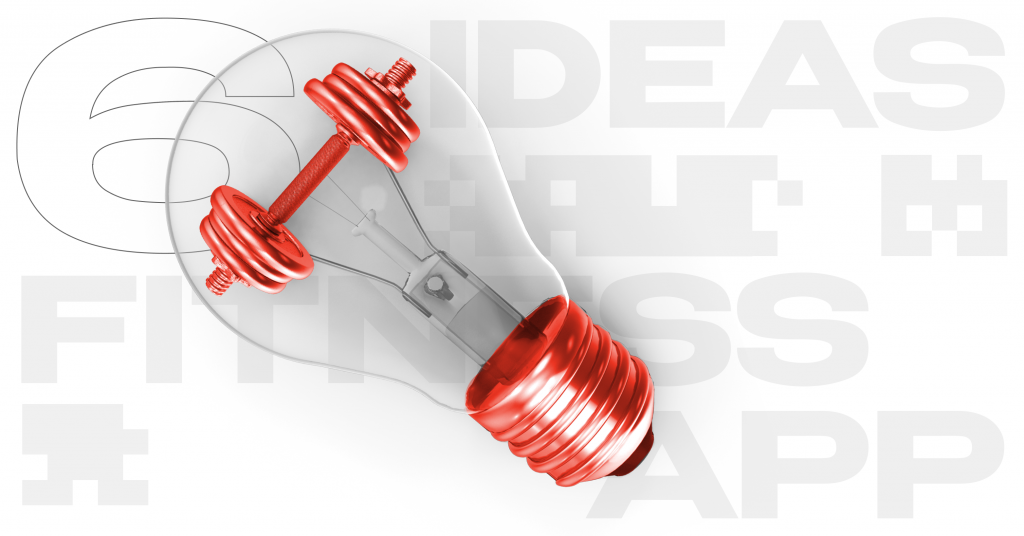 The current post-pandemic reality worldwide dictates fitness mobile app development trends. More people have to stay home so app solutions for indoor activities are in demand. Sports & Fitness apps have become one of the most popular apps for that demand. Polaris Market Research predicts the fitness app market size to cross $15B by 2026.
Moreover, the continuous rise of many professional sports like football has made Sports a billion-dollar industry. Considering how different sports acquire huge fan bases, you better take advantage of an opportunity and create a product to cater to that audience. No doubt that app stores are already flooded with these types of apps so you need to stand out among competitors in the chosen niche.
Already interested in developing a Sports or Fitness app? In this article, we explored the latest trends and unique sports app ideas that young startups definitely need to consider researching and developing!
Sport App Ideas for startup development
eSports App
People worldwide love watching their favorite sports online – so why not create an eSports App where enthusiasts can tune in from anywhere at any time? With live streaming of games and events available on-demand, it's never been easier to stay up-to-date with what's happening in every major sports league. An app dedicated to live-streaming sporting events would make sense for your business model tho, features like push notifications or watch highlights make it much more interactive than before while staying up-to-date with the latest technology standards.
Ticket booking app
Well, the market for mobile ticketing apps is predicted to reach $23B by 2023. Developing a dedicated sports event booking app would be a great idea! Users would be able to search for available seats faster and at affordable prices right away – no more waiting in long lines, especially now with various Covid restrictions. Such ticket booking solutions were once reserved exclusively for major corporations but these times have luckily changed: small companies get more opportunities now so this sector is among prospective ones to invest in.
Moreover, you could think of building your app with unique features like in-app chat rooms where sports lovers can talk about upcoming matches while waiting in line and meeting new people!
Advantages of ticket booking apps
Time-saver
A smartphone app for ticket booking is a great way to bypass long lines, and ensure that your seat selection goes as planned! With this technology, users can create an account immediately so they wouldn't miss any future sports matches by adding them to a personal wishlist. Event recommendations also come in handy so people plan their weekends faster.
Latest info in one app
The app is designed to solve all of your sports ticketing needs. You can find out when and where the game will be played, what time tickets go on sale, or read more about the season opener playing against your favorite team as well as other important details like player stats!
Convenient online payment methods
All payments are made via phone so you'll never have to worry about carrying cash with you or waiting in long lines anymore. Just buy your tickets beforehand when they're available at zero cost thanks to advanced booking options!
Better seat choice
The seat assignment process at sports events can be daunting, but with this app it's easy. All options including premium sections as well as regular ones are available on your application dashboard so you know what kind of experience will await inside the venue before even getting there. Additionally, users may view all previously purchased upgrades in their personal profiles easily.
24/7 availability
There's never a bad time to buy online! Sport ticketing applications have no rest days, and you can make your reservations at any point of the day. Customers enjoy being able to purchase from anywhere just using a mobile device so even international matches wouldn't be missed!
Disadvantages of ticket booking applications
Fraud risks
1.2 million euros is a lot of money to lose but many people are still losing it due to online ticket fraud! The entrepreneur's job isn't easy when you're trying to convince people that your service is safe to use. And it is not about the functionality and design as many fraud organizations can easily copy everything to steal money. The key is a good reputation and partnerships with sports organizations.
Expensive obligatory data protection solutions
It is a top priority when it comes to booking apps. With each completed transaction providers get to know not only payment-related info and credit card details, but also general information like age, preferences or buying history, location, etc. Handling this data isn't always easy and young companies often cannot afford proper data protection tools. Leaked info equals a bad reputation forever so it is vital to protect it by all means.
Event cancellations
It is a common issue for ticket booking agencies, especially now when events are canceled at any time due to Covid restrictions. As a business owner, you will have to handle all cancellation cases properly so users won't have any problems with refunds. You may also lose marketing budgets on event promotion if it is not covered by the event organizer.
Huge investment
Your ticket booking app can also be considered as an online store which is always expensive to launch. Such applications require an obligatory set of features, i.e. Registration and Profile creation, Search, Payment options, etc. So the complexity of the app would only increase by adding more features. We have already taken a look at the average costs of app development here so before investing in such a huge project you would have to do proper market research, competitors analysis, and a business plan to be 100% sure you have picked the right niche.
Key features of ticket booking applications
Besides User Panel Features you will also need a proper admin panel. The list of features is in the table below:
Fantasy sports app
Fantasy sports have been around for some time, but recently they've really taken off. These games let you make your own virtual team and compete against other people in the fantasy world. The characters are inspired by real-life stars, this means you have the chance to interact with your favorite players and teams on more levels! Some apps are also built as online sports gambling platforms as well where users bet using provided statistics, details about matches, etc.
Why invest in Fantasy Apps? It can actually drive huge engagement from gamers around the world looking for something new and exciting on their phones every day, not leaving their room!
Touch-Free Apps for Training and Exercise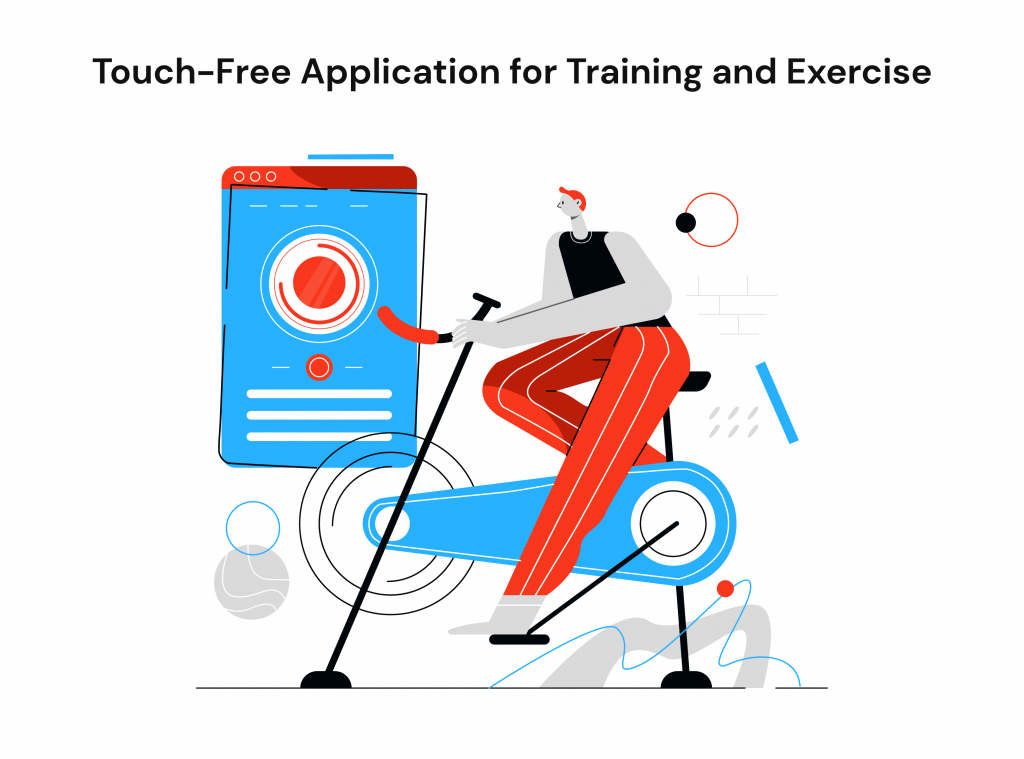 The concept here is not to let the user break the momentum to change the exercise tracking process or do anything else. Such fitness app solutions and ideas help to enhance the user experience by ensuring continuity in the routine.
Such apps allow the user to control everything they do with voice. So, the voice command system of these applications has to be strong. They are also perfect for guided workout sessions and private training from coaches. Moreover, you can integrate the app's interface with a wearable device to further enhance the user experience. Speaking about the advantages, users get an opportunity to:
Get a break-free workout session;
Change tracks, exercise mode and more with voice commands;
Use their additional devices i.e. smart watches more effectively;
If you decide to move forward with such an app concept, make sure it would have all the necessary features such as Voice UI Integration, Time Tracking and exercise logging, Integration with wearables, Push Notifications and reminders, etc.
Yoga and Workout Apps
By combining the features and benefits of more than one type of exercise routine, you can also get a great workout experience. There are workout applications on the market already offering multiple options but in general, it is still an unexplored territory in fitness app ideas for people who want a variety of workouts placed on one platform. A single workout routine may not be enough to maintain your health and fitness level. To make this happen, you should offer the best combination of both worlds. An application that allows users to take the route to better health and entertaining fitness.
Why should you consider investing in such a concept of health and fitness apps? Mobile applications lend accessibility to users. And constantly swapping between different apps to choose among different forms of exercise can get a bit boring. You get an opportunity to combine various exercise routines into a single platform which is more convenient. Moreover, the key to a successful workout session is ensuring that you are getting as much out of your time, no time would be wasted if you have everything you need in one place.
If you go forward with this concept and plan a total development cost, make sure you included the following features:
Live streaming classes for Yoga and group workouts
Fitness goal tracking and logging
Tools for creating training plans, workout videos, fitness content ideas
Integration with smart watch or other device
Functionality for personalized plans and exercises
Latest Innovative features for fitness applications
Use of AR and VR
Augmented and Virtual Reality is definitely gaining more popularity in the sports app development sector. Nowadays developers can use these technologies for creating real-life experiences for live streaming apps users to feel like they are actually at a favorite sports event!
Social media integration
Social media and networking giants such as Facebook or Twitter can help to increase user engagement by allowing registered users the opportunity to share their experiences on these platforms. This not only builds your brand reputation but also attracts new followers who might need sports-related services offered by your organization!
Gamification
Gamification adds more fun to almost all types of mobile applications. This once innovative app idea was successfully adopted by marketers to promote their products and found its way into the world of most popular sports apps, not only fantasy sports ones!
The use of gamified elements to receive rewards or points will greatly increase user engagement. Especially if points can be used as an alternative payment method for tickets, workout sessions, etc. It's a win-win situation!
Use of AI
Artificial Intelligence is here to make our day-to-day life a little easier. In the sports sector, such AI-powered apps can offer personalized user experiences by suggesting content that users might like or answering their queries with predefined answers.
Mini-FAQ
How To Get App Ideas?
In order to choose the best idea for your future project you can follow multiple ways starting from basic DIY market research: what apps are now gaining popularity, which features are highly demanded, and what can easily be eliminated (check out app reviews for honest feedback). Study latest app development trends and download the best examples on the market. You can always ask for a detailed research paper from a professional agency if you have a budget for it. Focus groups and surveys for finding out what people actually need are also a great idea.
How To Present An App Idea?
Investors are looking for more than just an idea when they choose new startups to cooperate with. You'll need to show that your company can work hard, and you have all of the pieces necessary for it from market surveys to data on costs per customer acquisition so it would be profitable.
You need to make a strong impression when pitching your business plan. Plus, the investor's time is limited and they usually have tons of other startups queuing to pitch their idea.
To present your idea in good light you will need a pitch deck that combines the power of your business plan with market survey results to prove that you have a viable company. It also shows how much money can be earned from an idea, which would result in ROI for investors! It is usually a visual presentation, report, or video meant to convince investors that you have enough experience and skills in the niche.
Personalized details are a great way to make your pitch stand out. You can integrate prototypes into the presentation, or showcase some app screenshots. A personalized tone makes all the difference in presenting ideas effectively so make sure your idea personally appeals to people who make the final decision. Showing investors that you have their values and language in mind when describing a business idea is a key to success. So why not use it?
How Much Does It Cost To Develop A Fitness App?
The total cost of any fitness mobile app development basically depends on the number of features to be implemented. We have already talked about approximate prices in this article. If your budget is limited, choose the must-have features (check out the table above) and then add extra features later. You can also choose one platform to start with (iOS or Android). The final price also depends on what exactly is included in mobile app development services and whether any additional features have to be tested and added. Moreover, you would need to budget for mobile app performance testing to make sure the product works as expected.
Follow us!
Interested in our monthly newsletter? Get the insights, updates and discounts right into your inbox only once a month.