Ein-des-ein blog
Top App Development Trends in 2021: Mobile Apps for Post-Covid Reality
We gathered eight key mobile app development trends for you to keep in mind in 2021. This article is meant to bring you to a deeper understanding of the rapid shift to a mobile-first lifestyle, as well as help you make sure you know what to expect from mobile users in the new year.

This article was updated on Sep 17, 2021.
Wearable App Development
Portable and wearable technologies have expanded significantly in the market over the past few years and are expected to grow further over the next year: it is noted that wearable technology has grown by 15% over the past 4 years. Smartwatches, health monitors, and training straps are the most popular wearables. Therefore, developing applications that interact with portable and wearable devices through smartphones can drive your business growth.
Moreover, the Covid-19 pandemic has shown us that HealthTech is what we need more than ever, and our future is closely tied to remote patient monitoring. Doctors can continuously monitor patients with chronic conditions who use wearable medical devices.
Interestingly, wearable technologies are now less focused on fitness trackers and serve more as fashion statements as well. Wearables have become more attractive to wider audiences, and so we need to follow the mobile app trends and consider integrating apps with wearables in 2021.
M-commerce
This year's pandemic has forever changed our shopping behavior towards e-commerce. Those businesses that relied on their offline retail model were suddenly forced to either adapt (and go online) or shut down.
Mobile commerce (also called m-commerce) refers to any money transaction made through mobile devices and is really booming today. The growing demand for online shopping has made the mobile commerce trend a must-have for online marketers.
Thus, by using a mobile commerce app it is possible to reach a large audience. According to BigCommerce, mobile e-commerce sales should account for 54% of all e-commerce sales by 2021.
Mobile Wallets
What usually lies in your pocket – your wallet – still hasn't changed. But the wallet of the future will be your mobile phone, and that future begins right now with many mobile wallets already available worldwide. Therefore, mobile app developers should strive to improve their current versions in order to stand out.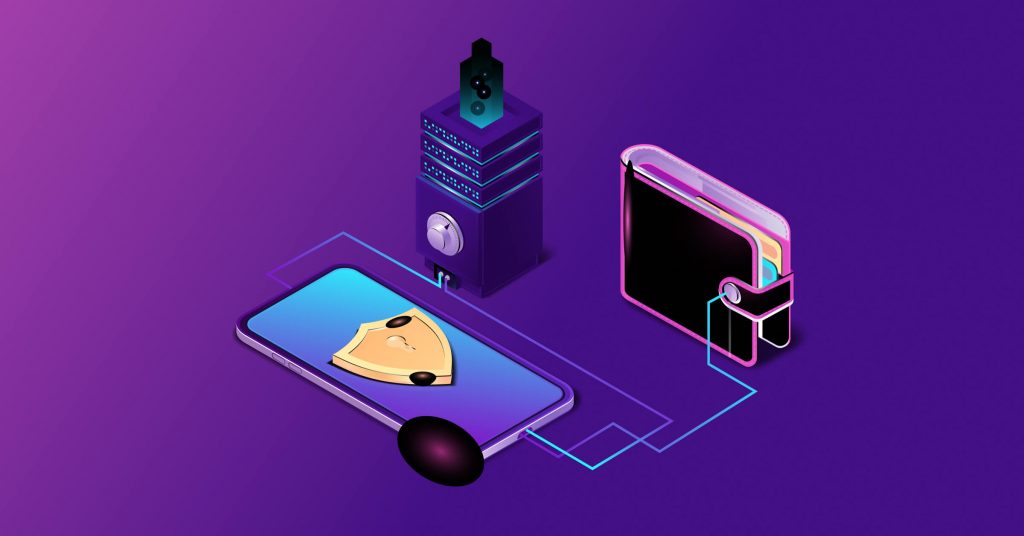 One of the most developed mobile wallet markets is in China, where not only the upper and middle-class people actively use mobile wallets for everyday purchases, but even lower-class citizens often use the famous WeChat app to do money transfers.
It is important to mention that mobile developers should plan to add mobile payment capabilities to their tools. There is Apple Pay, but it's not the only platform in the growing mobile payment market now. When something gets more popular, the importance of enhancement features and capabilities increases. For example, mobile app developers must consider adding elements such as biometric and multi-factor user authentication to their apps.
Internet Of Things (IoT)
It is wise to introduce IoT as the core of building a Smart Home in mobile apps as well. It is a real-time advanced technology that becomes more and more popular.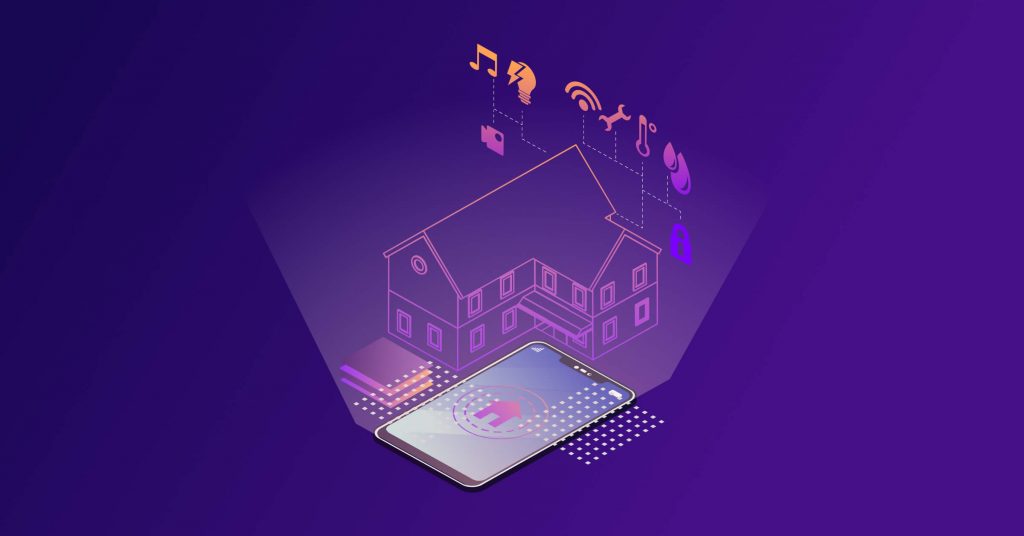 Internet of Things (IoT) creates a network and shares data between electronic devices and mobile apps. Thanks to IoT, people can control their electronic devices through mobile apps remotely from anywhere in the world. Just tap on the smartphone and you can regulate lights in your house, turn off the oven, close the garage, etc.
In the coming year, we will see smartphones remotely controlling refrigerators, home security solutions, smart lights, and much more.
Apps for Flip Phones
Flip phones are now making an impressive comeback, even if the arrival of touchscreen phones with or without a button made these devices obsolete over a decade ago.
From an application development perspective, applications can now be customized for flip phones as well. Since these phones are fairly new to the market, we will see a surge in apps compatible with these devices in 2021.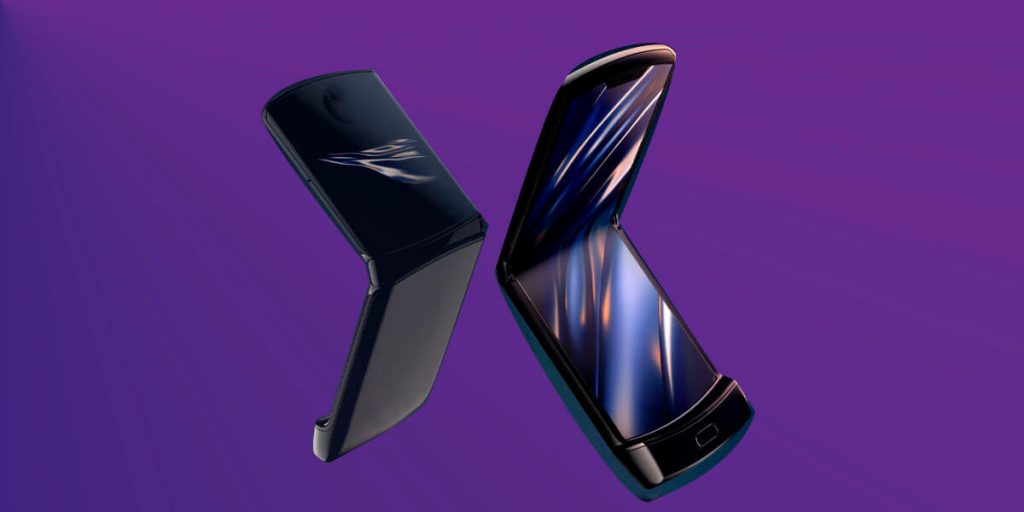 To bridge the gap between phones and tablets, the industry will move towards a new category – foldable phones; mobile apps will also need to be optimized to instantly resize the screen between minimized and maximized versions. In any case, folding displays will be the new face of mobile devices, where developers will have a lot to consider, but this certainly has a bright future.
Event Streaming and Online Learning
The way our social interactions work has really changed after the pandemic struck. The offline event industry may come to life by the next summer (if we are optimistic, of course) but it will never go back to its regular offline pre-COVID mode. The so-called "hybrid events era" will soon appear on the horizon.
Tools like webinar platforms will enable large conferences to become bigger and smaller ones to grow worldwide as the internet breaks the need to take a plane and travel thousands of miles in order to attend a 1-day event.
Such platforms will grow and become more and more "non-typical" ones where you will have a possibility to listen to different speakers, go and visit virtual booths, where each company has their own virtual room with a chat, check their business profiles and where there is a room for tet-a-tet networking sessions.
The same thing is about students who are focusing on improving their skills through online learning. Students, as well as their parents, consider such platforms time-saving, available and effective, where they can choose any course or teacher according to their preference. Even more, they are convinced that studying online is much better than enrolling in institutes.
Therefore, building online learning apps can be profitable as well as beneficial for both mobile app developers and students.
Augmented Reality
Augmented Reality which is present in photography-related apps and mobile games submerges virtual objects in the real world as if they're actually next to the user. AR allows people to experience digital content in practically the same way they experience the world in their everyday life.
Mobile apps using this technology are quite famous among young users because it ensures an immersive adventure. If you open the Chrome browser on your mobile phone and type in the name of any animal in Google Search, then click on the "View in 3D" button – you can check out how Augmented Reality works!
Slowly but in any case, this technology is opening new doors of possibilities in mobile application development. Moreover, applications for this technology can go even further in such business fields as health, security, training, and many more.
Accelerated Mobile Pages (AMP)
User-friendly and fast – these are the features that top app developers focus on and everyone wants to have in the apps they use. It is not a secret that today clients will just quickly leave the site that takes too much time to load, and the same happens with applications.
Hence, Accelerated Mobile Pages is the best solution for the above-mentioned problem. AMP websites can load even with the 2G network, and it can be a great solution when you want to read any article. Interaction with an AMP website is not possible, but if your purpose is, for instance, to read the article, then it can load rapidly even with 2G or 3G.
AMP website is a lower version of an HTML page, so it can be loaded very quickly even with a weak network. It is light in design and it loads only basic elements. This technology will be a real hit in the upcoming future as it not only enhances user engagement on your website but also improves your visibility for search engines, helping to get more traffic as a result.
Artificial Intelligence & Machine Learning
Such an effective combination of artificial intelligence and machine learning creates a new level of apps development quality. AI-based filtering concepts i.e. FaceApp (remember, when we were all so interested in how we will look in 50 years?) once drastically changed the rules of AI usage and we never looked back.
In 2021, AI & ML solutions won't end up with Chatbots and Voice Assistants only. A rise of AI-based cameras, Static Pictures Recognition, and their further Classification, particular Object Identification, etc.
If you are interested in Automated Machine Learning in Android or iOS app development, all previous data would be gathered and analyzed to define possible errors and eliminate them a second after. For instance, Apple's Core Machine learning helps with adding AI solutions to apps.
Beacon Technology
Beacon technology has made a statement and shown its potential so we are expecting to hear about it not once. In two words, if someone with a device gets into a beacon zone, the app catches signals and recognizes them, showing specific content/ads/product promos to its potential consumer. That is why such a targeted instrument will gain demand in the advertising and marketing sectors. It basically cuts down unnecessary sales funnel phases showing products to people which they actually want and buy afterward.
Beacon technology would become a great solution for attracting clients for such sectors as healthcare, Offline quests, HoReCa, tourism, education, entertainment. For example, by visiting an art gallery you would be able to experience an amazing virtual tour with interesting facts or explanations of every piece of art, taking it all to a whole new level of perception!
By using beacon technology businesses come closer to potential consumers showing only relevant notifications.
Mobile App Security Solutions
In 2020 users decided to download 205+ bn apps, according to Statista. But, they agreed to give products access to any possible personal info: Name and Surname, email details (and connected passwords), payment options info, telephone numbers, addresses, etc. It is not a secret that there are hundreds of cyber crimes happening every day.
After some major user data leakages from giant companies like Facebook (who have admitted their security issues officially), businesses are desperately searching for effective cybersecurity solutions to protect their clients.
In 2021, more development agencies are moving towards a security-first approach and preparing the world for the highly anticipated DevOps Strategy. By the way, over $124 billion will be invested globally in information protection.
Instant Apps
Introduced by Google five years ago, Instant apps are the future of mobile apps and an excellent idea for low storage space. They operate faster, simultaneously providing higher productivity. Speaking about functions, they do not differ from other common products but are smaller in size. Instant apps are specific app trial versions for users to rate all the features without downloading an actual product.
Instant apps are gaining popularity not only among visitors around the world but iOS and Android app developers also highly appreciated them. They like an ability to reach higher conversion indexes, visibly different from what common mobile products can offer!
In the era of a constant demand for better UX and faster load timing, IA's can become one of the top mobile trends to solve such UX-connected problems. Just tap once and you are good to go without waiting while an endless boring installation is happening!
On-Demand Apps
Let us give you an excellent example: Uber once became a pioneer among companies that implemented demand-based pricing solutions into their services. Their audience warmly welcomed this idea and set better UX standards for many sectors. No matter if it is a taxi or medical services, beauty, food delivery, or travel services, people prefer options. Now such giants as Airbnb or Postmates have used this strategy to improve their business.
According to Harvard Business Reports, the on-demand app solutions attract more than 22,4 million consumers annually, the trend's influence is impressive so it will "invade" more verticals and also concentrate on a B2B sector.
Progressive Web Apps (PWA)
Why have PWAs gained so much popularity among users and organizations? Because they DO provide the functionality to work offline and UX that is not different from native applications.
In fact, you get an app-like UX but do not download an actual product to your phone so no need to save additional memory for it! A common app may weigh around 150-250 MB, but choosing PWA you will actually need only 50 kilobytes for it to function properly! To those who may think a size may impact the app's productivity: PWAs easily operate in low-spec smartphones plus allow visitors to use products the same way they do it with regular applications.
We like PWAs for their ability to work smoothly both from internet browsers and from PC home screens, even without the e-connection! For example, Starbucks has successfully implemented PWA which allows people to choose and purchase available items and customize orders. By the way, it can operate without an Internet connection, too!
There are tons of examples not only in the HoReCa sector as such giants as Pinterest or Spotify have also integrated PWA solutions into their platforms!
If you are interested to find out what is the average cost of app development, check out our blog article where we talk about all the aspects affecting the end price.
Blockchain App Development
If Bitcoin gave people "the feeling" of Cryptocurrency, Ethereum loudly presented the power of Blockchain to the whole planet and it is demonstrating an active growth. For your consideration, approximately $9.7 bn is planned to be invested in blockchain-related projects in 2021 (compared to $945 million only 4 years ago).
Decentralized apps (also known as Dapps) are a pretty good example as they do not require an intermediary for controlling their data. Users and providers basically connect directly so chances that any information would be stolen are minimized in this case.
Nowadays, such applications successfully exist in healthcare, finance, etc. But they will soon cover other industries, right now it is e-commerce, trading, data protection, building brand new security standards for data exchange-related operations.
Moreover, blockchain implementation equals higher market value for your product. Successful blockchain concepts are Ethereum, Steem, Brave Banker. Potential sectors:
BAAS
Robotics
Crypto space and gaming
E-wallets
Anti-Piracy
5G Technology
It is still hard to believe that by 2021 the number of 5G phones would reach 600 million! Speaking about the next year, almost 50% of phones, in general, will get 5G as a basic feature.
During the latest iPhone launch, Apple representatives defined conditions for a successful 5G adoption. Is it worth waiting for? Totally! We are speaking about the fastest data transmission humanity has ever reached and we, average people, will use it on a daily basis.
Why are these numbers getting real? Thanks to an electromagnetic spectrum instead of so well-known radio waves. There is no possible competition between 4G and its "elder brother" as now we are experiencing 65k times (!) faster processes with increasing speed up to 1 TB per second! This means businesses would be able to easily implement VR/AR solutions, provide HD 360 video streaming options, high-tech tools for remote education, etc. in the nearest future.
With 5G availability, there would be no need to save a lot of hardware space on our devices, companies would use cloud algorithms to keep any business data. In addition, Wireless medical services, Cloud Computing, Driverless vehicle technologies will become a reality very soon.
Cloud Storage Development
We have been waiting for this pretty prospective application development trend for its streamlined operations, smaller hosting payments, cool loading capacity, etc. which all lead to growing user retention eventually. Developing cloud products is becoming popular. Only this year, the cloud service market is expected to generate $206.2 billion and the numbers are growing.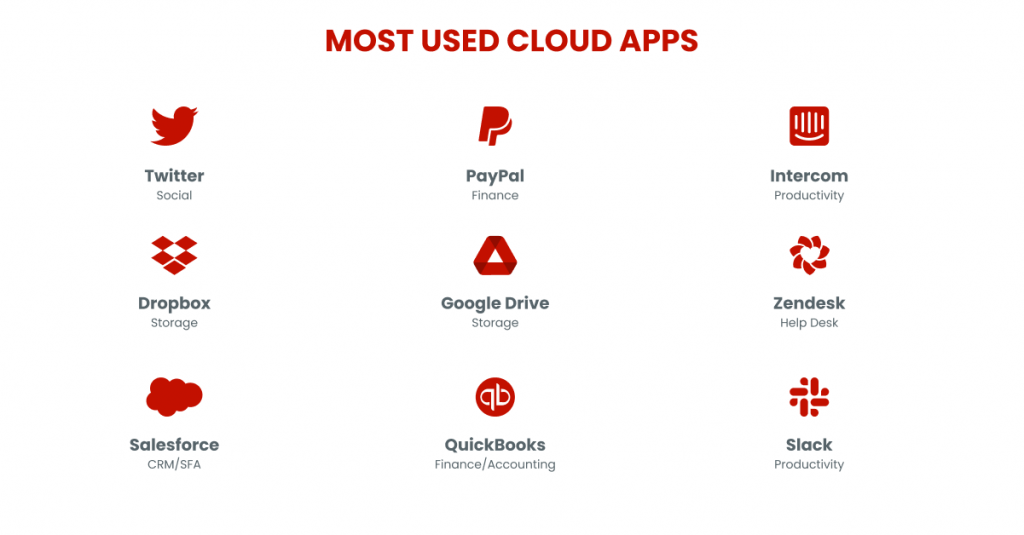 Such a smart solution can be beneficial for both sides: it allows apps to keep a large amount of data securely and conduct complicated actions with minimal phone storage space utilization. Moreover, users do not have to wait for crashless bug-free updates — the latest version is always ready to go!
Chatbot Development for Apps
Statistics claim that the majority of consumers are up to do-it-yourself service instruments when it comes to shopping/banking sessions to avoid any boring and time-consuming human interaction. Thus, chatbots have already become an awesome tool for solving any kind of customer support issue. In 2021, its implementation will grow from being an extra feature to an obligatory one.
Chatbots allow businesses to keep a smaller customer support team and close more tickets. Digital assistants, English e-teachers, law, and healthcare-related Q&A robots are the most demanded ones so far.
Conclusion
Digitalization and increasing virtual presence together with the Covid-19 pandemic have enhanced the need to use a variety of mobile apps. New and updated solutions emerged in 2020 as a response to the worldwide lockdown.
Moreover, everyone prefers convenience and quality over anything else these days. And what can be better than a supreme mobile app? And so it is a great moment to start developing your mobile app with the above-mentioned mobile app trends in mind.
FAQ
Why are mobile applications important?
They currently offer an efficient, direct, customizable way to deliver services/goods and encourage consumers to remain loyal to brands. There is a cool functionality for every aspect of human daily routine, invented and available online, so why not make our life easier?
What is the future of mobile apps?
The latest technologies help adapt to better solve tasks in e-commerce, tourism, healthcare, finance, gaming industries. We are expecting the app's further improvements with the help of AI, chatbots, AR/VR, Blockchain, etc.
What are some of the mobile app banking technology trends?
Mobile banking is among the hottest technology trends to allow easy access to all banking products, operations, and services without going or calling the office. As technology continues to develop, companies are now focusing on cybersecurity to prevent any possible data leakage. Voice Payments are being implemented. Smart Bots will help decrease costs on personnel and answer clients' questions quickly. Moreover, Personal consulting based on expenses, credit history or set goals will definitely increase customer loyalty.
Cashless transactions have become almost obligatory in 2021. And this trend will evolve in the next few years since it proved to be safer to pay for goods via e-wallets in the pandemic.

If you want some of the tasks off your shoulders, so you can focus on creating the best products you can, rely on Ein-des-ein to help with developing and designing your mobile app. If you want to talk to us about your project, email us at contact@ein-des-ein.com or fill out the form on the website.
Follow us!
Interested in our monthly newsletter? Get the insights, updates and discounts right into your inbox only once a month.