Ein-des-ein blog
8 Questions to Ask Before Developing Your Fitness App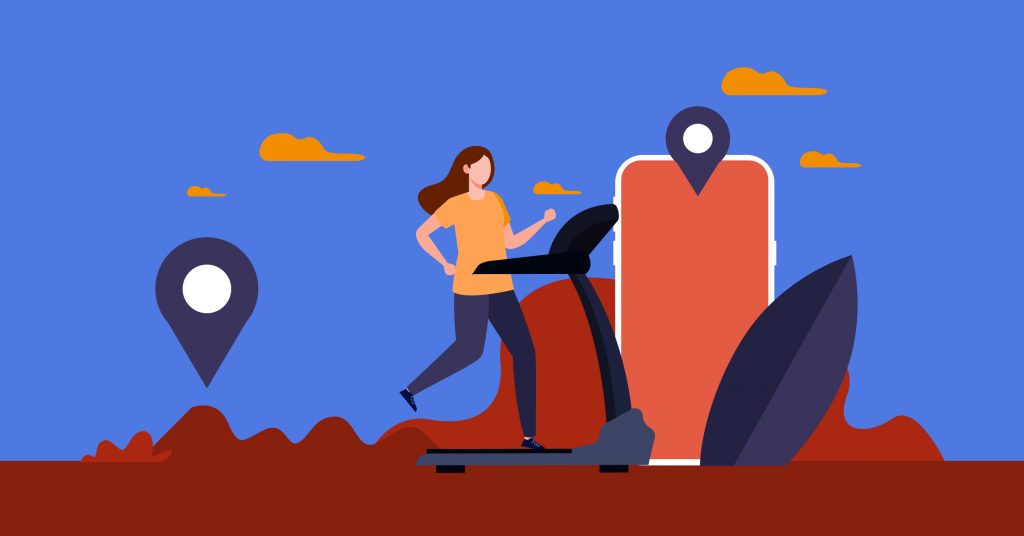 The fitness app and health tech industry is booming. It is very important to point out that developing your fitness app has its peculiarities. You have to consider certain aspects of fitness app development that go beyond budgeting and planning.
In this article, we identify areas that you'll need to take into account in order to build a successful fitness app while minimizing your time and financial efforts.
Why should I invest in building a fitness app?
Let's start with a quick overview of the fitness application history. In the year 2008 when health-related topics were not so common, Google created its own Health service that was abandoned in 2011 due to its unpopularity. But things dramatically changed in 2014 with the introduction of wearables that immediately became a trend. According to Statista, the wearables and health tracker business revenues steadily grow, so we can expect this industry to continue to pick up and expand.
Another game-changer is actually the pandemic. Despite its negative impact, there are a few positive moments for the mobile app industry. Global lockdown forced people to stay more in their homes and go less to the gym before or after work, which in turn resulted in a dramatic increase in the number of subscriptions to existing online fitness apps that can help work out at home and schedule gym visits when restrictions are lifted.
Who would profit from building a fitness app
Since the fitness market is strengthening significantly, now is the perfect time for these market players to enter the industry:
existing gym owners, businessmen in the SportsTech sphere, and fitness industry entrepreneurs who are looking for realistic ways to reach their audience
investors who are looking for their ideal target products with an active market.
What are the types of fitness apps?
Generally speaking, there are 3 main types of fitness applications, which differ in the way they process and store information:
Workout and exercise apps:
– Personal trainer apps
– Logbook apps (workout mobile journals/diaries)
– Workout fitness apps that pair with devices (smartphone + smartwatch)
Nutrition apps
Activity tracking apps
No matter which of the above types of apps you choose to create, concentrate on building a solution that keeps people coming back to your app again, and be ready to scale your application on demand.
You should also understand that you'll need to constantly maintain and update your app. Once the app is launched, such tasks as bug fixing, updating, and adding new functionality will become an essential part of the entire life process of the application.
How do I build trust with my fitness app?
It is important to emphasize that some fitness apps are built with serious medical expertise backing them up, while others have a pretty simple functionality and non-medical content.
Be honest
Usually, if you go to "Terms and Conditions" you can find a common wording "for entertainment purposes only." Be aware that you have to let your users know that your fitness app is not anything similar to medical service and cannot be used to seek professional health advice.
Conduct market research
Thus, a good start is to conduct comprehensive market research and user analysis with testing to define what features are in demand and can be an upgrade from current apps in the market. What are the features users demand from other apps?
Cater to your users' needs
It is important to collect specific data about users' needs. Often, fitness apps and wearables don't adapt to changes in people's lives, such as childbirth or injury. For example, there are women who say that the apps they used before pregnancy lost their relevance after their baby was born. Moreover, they say that if they continue to use these devices and apps while taking care of their newborn children, they might even feel guilty (of not being able to do exercises in the way they did before) and exhausted.
In a way the same problem happens with calorie tracking applications: people with eating disorders can find ordinary apps useless. The issue is that people with eating disorders need to get to the origin of their health problems, so listing calories doesn't help much. It is more about psychological work and fixing the relationship they have between food and their inner triggers and motivations.
What are the must-have features of a great fitness app?
Together with certain specific features, apps from various categories have common basic features usually known even as "must-have" ones:
User personal account: includes user info, activity log, individual settings, and goals.
Blog-like content: opens access to educational content on health and fitness within your app.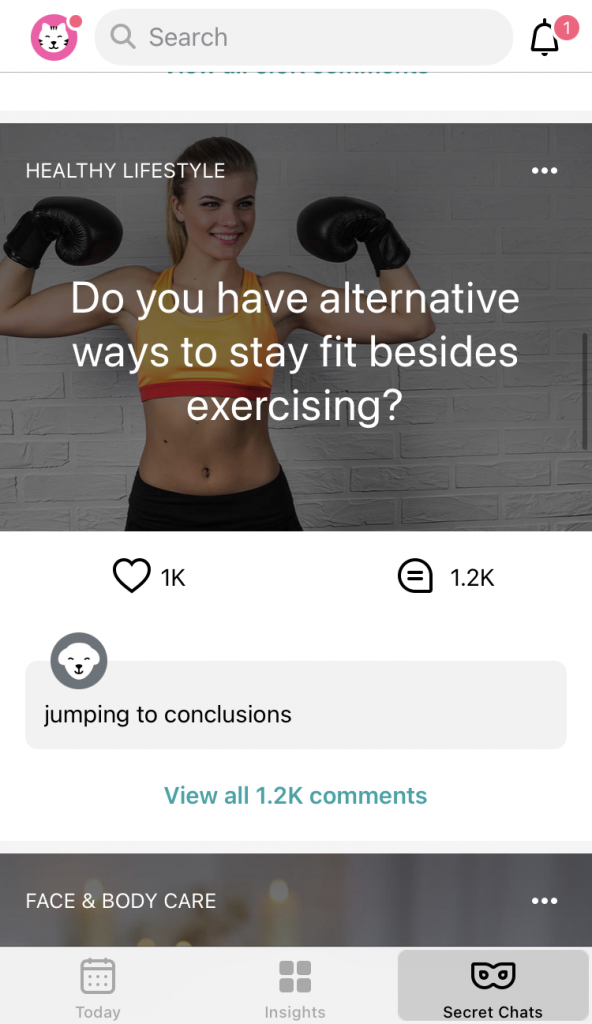 Goal setting: allows users to set fitness or health goals and plan ahead.
Subscription: can be used for suggesting tailored plans for users.
Notifications: serve as reminders or timely alerts for upcoming workouts.
Health tracking and logging: these are core elements of any fitness app, which allow users to track their workouts and log their diet data and results.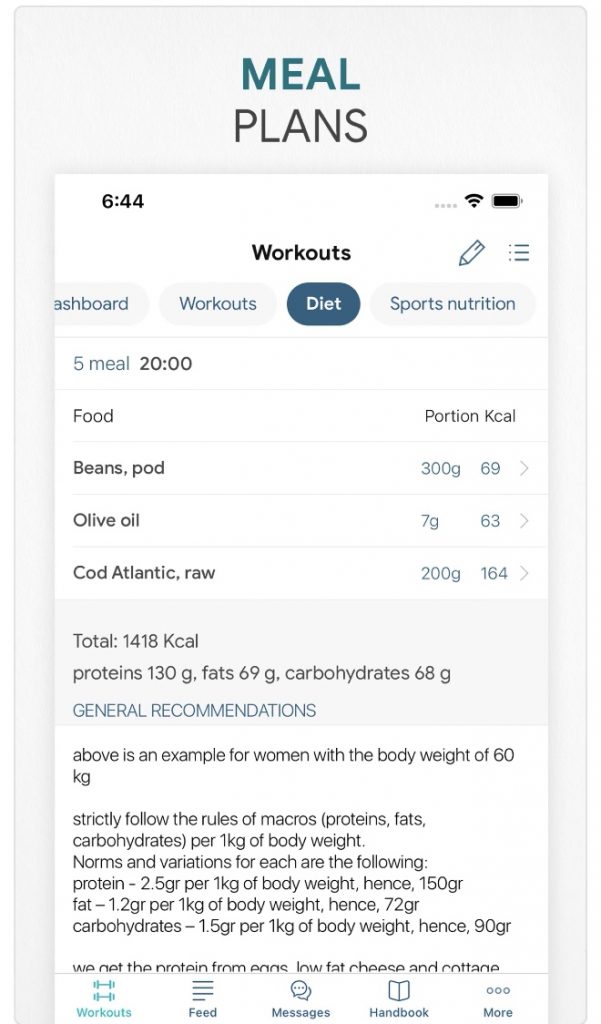 Integration with wearables: you have to make sure your app works with popular fitness wearables.
Geolocation: users can adjust their walking or running routes, as well as check their results within the map provided by the app.
Social apps connections: helps users share their achievements with other people using your app.
Barcode scanning: users can get info about products they would like to buy from the store.
Apart from user-facing features, it is important to build a convenient web admin panel for app owners and users who are in the role of gym administration, coaches, online store consultants, etc.
How can I improve my app to compete?
In such a highly competitive market such as fitness and SportsTech you need to take care of engagement. There are always ways to add uniqueness to your app by introducing interactive features and interesting content to make it stand out from the crowd.
For example, some of the following ideas will certainly help you improve your app.
Socialization
Allowing users to comment, like, and share each other's content or commentaries is a very good engagement tool and a nice user retention strategy. Your users will certainly feel involved if you allow them to contribute to your community. For instance, they can write comments on difficulty, give their ratings, add their own routes and trails, and even comment on content topics in the app.
AI implementation
Employing machine learning capabilities can allow your app to provide tailored and more customized content based on users' preferences, results and expectations.
Additionally, AI together with chatbots can provide high-quality 24/7 support, answer users' questions, give recommendations and, of course, motivate them.
Specific audiences targeting
There are still audience niches that lack certain services. For example, personalized programs for seniors, for patients undergoing medical rehabilitation, for people with chronic diseases, for people who like weekly outdoor activities, etc.
Live streaming
You can involve fitness coaches and athletes who can be considered influencers to stream their training sessions or workout routines.
Gamification
One of the ways to motivate your app's users is by creating a healthy competition among them within the app. The competition elements could be different leaderboards, granting in-app currency that can be converted into store goods or discounts, etc.
Aesthetics
For your app to stand out from the crowd, you need superior design and UX. Without them, your product will suffer since users tend to abandon boring and cumbersome apps.
However, the beauty of the app works only when it is in combination with great UX. No matter how pretty the app is, if the interface is bulky, users will not stay long.
Do I need both iOS and Android apps to enter the market?
Usually, startups and small companies start with an app on one of the platforms. The main goal before any development begins is to conduct thorough market research and identify your app's target audience. And only then it is about building a great development team or finding an outsourcing agency that will take care of some pre-launch and post-launch activities.
Interestingly, as there is traditionally more money on the iOS developer side, iOS users usually get the best apps first despite the fact that there are more Android users than iOS users.
Building apps for Android differs greatly from building apps for iOS. There are peculiarities and nuances that dictate the quality of the final result, so it's better to develop apps specifically for these platforms. However, the future might hold more quality cross-platform mobile development opportunities. But so far, a "one-size-fits-all solution" is not always the best choice, especially when you launch your first app and want it to be a success.
How do I monetize my app?
Fitness applications can be monetized in many different ways. As an example, you can make your app free, but add some paid features. This is currently a very popular way to make money from the app: all users receive a free set of core features, but if they want something more advanced, they should either pay for a subscription/membership or make in-app purchases.
Here are 4 main strategies to monetize your app:
Paid applications: some of the most popular fitness and workout apps are paid depending on their type, content available, brand reputation, etc. Note that this is the least viable option for new brands.
Premium subscription plans: adding advanced features to the basic free plan.
In-app purchases: premium content, music, videos, contests, etc.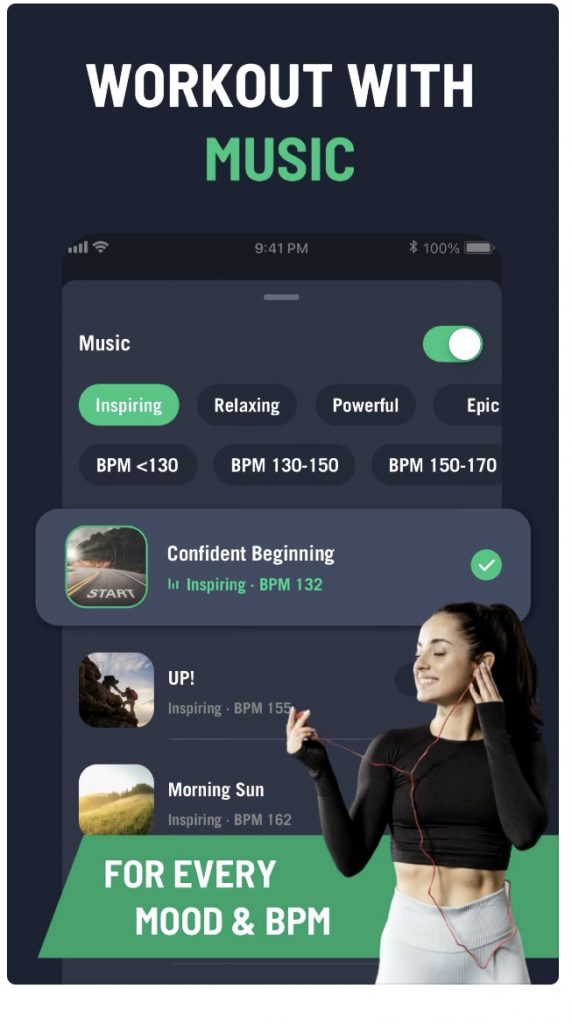 Ads: banners, rewarded videos, videos, and native ads. You have to be careful and make sure the ads are not disruptive and do not contain offensive content. There are many mobile app monetization services and ad mediation platforms.
What are the fitness app development costs?
It can be difficult to give an exact estimation of costs for fitness app development, especially when not all the features and app envisioning is clear from the start. However, in case of ein-des-ein the robust MVP version of the app can cost anywhere from $30,000 to 50,000. There are often discounts and offers for startups that cannot afford all the costs upfront. Our company is not an exclusion, we have special offers for startups, simply contact us here to discuss or click on the banner below.
Here is an approximate development cost breakdown:
30% – development (front-end and back-end)
20% – product testing
20% – documentation
15% – design
15% – project management
But please note, that it is only an approximate evaluation. Sometimes if you want to stand out from the crowd, the design costs can rise up to 50% or even more. Thoughtful design is often the crucial part of the development process. You can reach out to us at contact@ein-des-ein.com to discuss your project's costs and estimate the timelines.

If you'd like to build a quality product and want to learn about our approach in person, please reach out by filling out the form. We are happy to dive into your project idea and provide our help.
---
Mini-FAQ
Does ein-des-ein develop mobile applications?
Yes, we develop iOS and Android apps. We have a great team of professional developers who have experience building apps for various industries. You can check out our Mobile development page here.
Do you develop both native and cross platform applications?
We focus on developing high-quality Native apps on iOS and Android. In some rare cases, our teams use cross-platform technologies to build apps, mainly for proof of concept or MVP versions of the solution before the final development.
Have you developed fitness apps before?
Yes, we have several fitness and SportsTech projects completed and a few on the way. You can browse our portfolio here.
How is your team usually structured?
We create teams for each project according to the client's needs. Our typical development team consists of 1 Project manager/Business analyst, 1 Test Engineer, 1 quality assurance engineer, 3 mobile app developers (for both platforms, iOS and Android), and 2 UI|UX Designers.
Follow us!
Interested in our monthly newsletter? Get the insights, updates and discounts right into your inbox only once a month.