Ein-des-ein blog
How to Increase Your Fitness App Engagement & Retention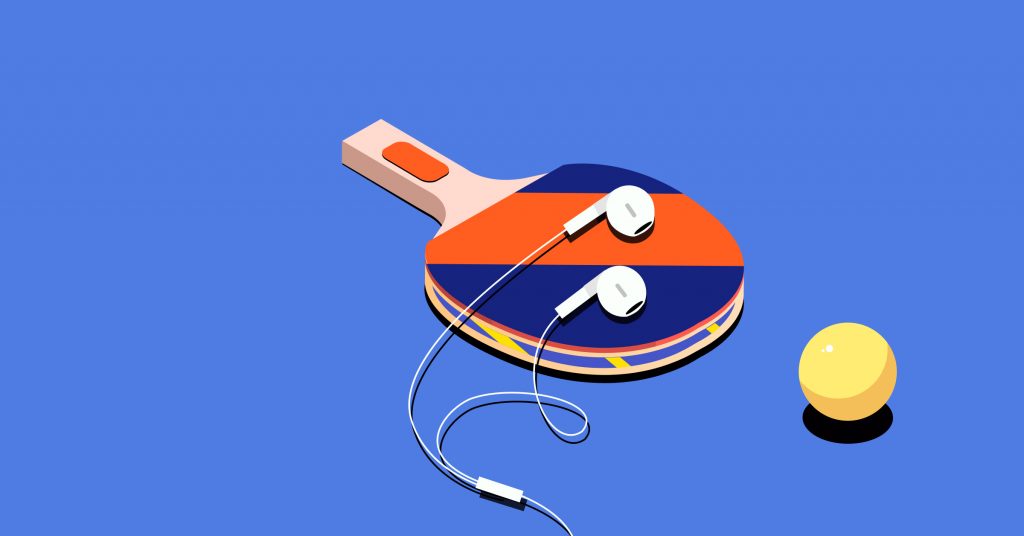 It's not farfetched to say that mobile app companies face unbelievable marketing challenges. And fitness app engagement is no different. First, they need to find the right strategies for their app to get downloaded. Then they have to compete with thousands of other apps for users' attention. Finally, and perhaps most importantly, they need to consistently increase app engagement and retention in order to ensure that their app has the right amount of daily users.
In this article, we gathered the ideas for efficient marketing in fitness apps so you can add value to your app and motivate users to make the most of it.
Produce more relevant content
Fitness app engagement is no easy feat. However, with today's technology, it is possible to afford to create your own content. For example, by recording any courses or classes and then offering them to users. It can have a great impact on your company's ROI (return on investment), especially in comparison to offline metrics.
For instance, you can propose different pre-recorded programs to your users, such as weight loss, endurance improvement, full-body workouts, specific muscle group trainings. It is also a good idea to offer various duration, intensity as well as with/without equipment options for fitness programs.
Moreover, users vary when it comes to health and fitness goals. There is something specialists call behavioral segmentation. It is a smart segmentation of your clients based on their interests and preferences so that it becomes possible to personalize the content and experience they receive.
You can allocate your clients into different groups according to users' age and occupation and target them with offers for an appropriate exercise level. Here's an example:
Beginners – basic workouts, not too challenging ones;
Pro fitness goers – intensive workouts;
People over 60 – yoga-oriented programs;
Children – exercises with game elements;
Pregnant women – special programs;
Young professionals – exercises designed for shorter time periods;
Families – collaborative programs available for groups consisting of young children and adults.
The most important benefit of user segmentation and personalized content is that it gives your users an impression of an individual approach from the very start. This is a strategic move that can greatly influence your fitness app engagement metrics and keep them healthy.
Tip: Make sure to regularly update your content and be aware of what your competition puts out.
Balance online and offline clients
It is vital to keep your users engaged through personalized timely messages and notifications. There are two main notification channels: in-app messages and push notifications.
In-app messaging allows you to reach users when they are online. Remember, that it is you who should encourage and motivate them: sending a message just after workout completion may be the best way to propose a new or additional app feature. Please, do not forget your role as a users' personal coach. So, if they feel your active role in the improvement of their body condition and health, they will definitely come back to your app and even increase the range of services they buy.
Push notifications are the second way to communicate with your clients who have already installed your app. The main difference between push notifications and in-app messaging is that users can receive push notifications anytime, not just when they are online and the app is open.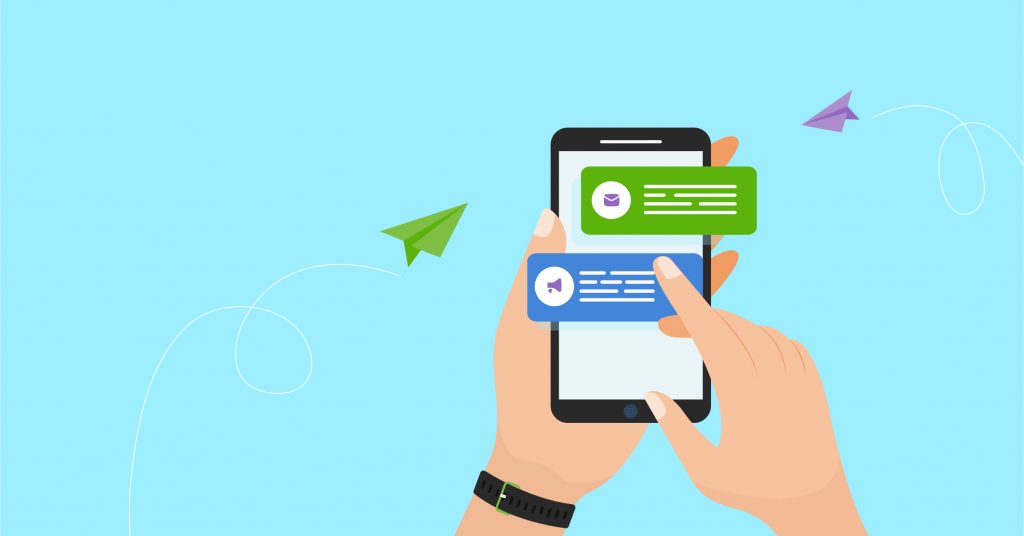 It is important to optimize the scheduling: machine learning instruments may help you better understand when your users are most receptive to notifications.
There are a few good things to keep in mind in this respect:
Notifications regarding new goals get better feedback at the start of a new year, new month, or at least a new week – the time when users usually decide to change their habits and try something new.
Something that really works is to send an evening notification as a reminder to the user to log his/her progress or make updates.
In case you manage a yoga app, early morning reminders will surely serve your purpose.
Tip: Remember that too much of anything is bad. Sending too much content and notifications can be tiresome and annoying.
Launch regular special offers
Fitness app engagement and retention are all about regularity. Special offers are a great way to keep current users engaged and attract new clients, as well as keep paying and non-paying users happy.
Welcoming and rewarding new subscribers
Of course, practically all of your users usually start with free trials, and only when they've experienced enough benefits, they consider paying for the premium plan. So, your role here is to thank those users who turned into subscribers and make them feel welcome. The best step can be giving a discount for the next subscription renewal or a discount with a partner. Regularly surprising your premium users with offers can lead to potentially long-lasting customer relationships.
It is also worth it to explore the referral program opportunities. For example, if your current client invites their friend to the app, both receive a one-time discount. Once people come to the app, it's your job to help them take advantage of your services so that they don't stay only for the time the discount is extended to.
Sharing information about new app features
Special offers should be extended to non-paying uses as well. This can serve as showing your users the full seriousness with which you are there to help them achieve their fitness/diet goals. A practical approach and timely actions from your side will make your app more than just a regular health/fitness app.

Personalize app communications
Each communication you send via push notifications has to be individualized and relevant to each user's needs. At first, it is vital to send timely notifications to log users' results. It's a good idea to send them reminders about how close they are to reaching their goals (how many calories they have already burnt during the week and encourage them by saying that "just a bit is left").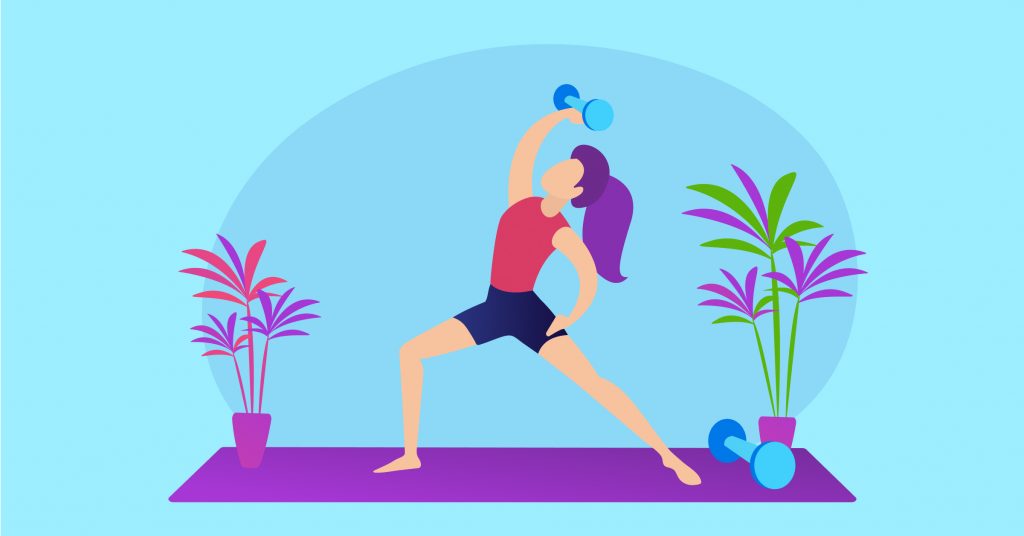 Inserting emoticons, images, calls to action, extra links and other interactive features will also give some advantages. The same is with the visualization of users' results (graphics, tables, etc.) – such a method undoubtedly encourages people to work harder to achieve their goals.
A little life hack for fitness app engagement—instead of sending out "Try our new course!", make an emphasis on the value users might get. For example, "You will benefit from trying our new workout for beginners!". This message can be automated, but will most probably resonate as a message with a personalized approach!
Tip: Taking into account the importance of an individual approach, you should remember that usually people achieve more in groups. So, your task here is to also connect users with similar interests, facilitate communication between them and help them build communities – places to go to when they lose motivation and look for extra support.
Improve onboarding process
First impressions matter! Optimizing onboarding processes is critical, even if your app is free to install. Among thousand of apps, your app has to stand out and welcome new users in a way that creates trust. Your clients will always want to use all the benefits of the app as soon as possible, so it is necessary to organize the onboarding in a way that allows users to get familiarized with the app quickly, but efficiently.
Introduce video streaming
The so-called must-have for all today's fitness apps is workout video streaming so that your users are able to bring the gym experience to any place they want and train unlimitedly. Now, all people really need for looking and feeling great nowadays is a phone or tablet and Internet connection.
Paying a monthly fee is usually sufficient to enable users to access pre-recorded video classes that are available on-demand. But it's a good idea to offer live sessions as well. They can be recorded and made available later.
Beyond this point, short, concise and easily accessible demos are also critical to customers. They give clear understanding of what to expect from a workout, especially when there are many options to choose from and your users find it difficult to figure out which workout plan is best for them and is worth their money.
Wrapping up
To achieve real growth in the promotion of your mobile app, it is vital to continually improve the user experience. The strategies we mentioned represent only a sliver of the full scope in terms of fitness app engagement and retention. But to be successful, it is important to understand your clients and even become a part of their fitness journeys. Customer insights and advanced data analytics can be your solid companions in these matters.

Hope this article gave you a couple of good ideas about keeping your fitness app engagement and retention strategies in check.

This is our fourth article in the series about fitness apps and their promotion. If you want to build a fitness app, check out our article about the development aspects and another one about fitness app monetization. We also talked about AI in fitness apps.
If you'd like to discuss your app idea, reach out to us at contact@ein-des-ein or send a request through our website.
Follow us!
Interested in our monthly newsletter? Get the insights, updates and discounts right into your inbox only once a month.