Ein-des-ein blog
Latest Innovations in Healthcare Technologies
The healthcare industry is going through a major shift as tech innovations have made it easier and more cost-effective for patients to receive proper treatment. In fact, many conversations about healthcare now circle around one main topic: how these technologies can improve quality of life while reducing costs across all industries from insurance providers to hospitals without compromising patient experience and safety.
Health tech is a wide range of digital healthcare solutions, from step trackers to the databases that store all this data. Wearable devices like FitBits can measure your basic biometric information such as steps taken, sleep cycles slept through and calories burnt, thus many companies want to build a fitness app covering all the vital stats.
These insights provide valuable data for those looking to improve their health or give an opportunity to keep up with relatives' possible health issues as well i.e. parents and grandparents.
However, it's not just about an exercise routine anymore: in the nearest future healthcare organizations would be able to track more complex medical issues such as diabetes by receiving different kinds of sensor data.
In this article, we will talk about the most fascinating healthcare technology innovations that have a great potential to drastically change the healthcare sector in just a few years.
Internet of Medical Things (IoMT)
Our everyday objects are becoming smarter with the internet, turning the Internet of Things (or simply IoT) into something irreplaceable—you can now connect your home appliances such as thermostats, kettles, or baby monitors, to an app so you can control them remotely.
In other words, this technology enables devices to communicate with each other using Wi-Fi signals and unique protocols.
The Internet of Medical Things (IoMT) sector's major growth is only a matter of time. According to Deloitte statistics, the IoMT will reach approx. $158.1 billion by the next year. Such health innovation technology would create a patient-driven healthcare ecosystem, where diagnoses and treatments are tailored to an individual's needs based on high-quality sensor data. Various applications like patient monitoring or remote control of implantable devices would be operating using IoMT.
Moreover, there would be an ability to constantly track all vital statistics more accurately: blood pressure or blood sugar, heart rate, etc. would be monitored in real-time and immediately sent to the medical organization. Having access to all of one's body data will be like having an extra set of eyes and ears for doctors around the globe as they wouldn't rely on what patients describe as their symptoms anymore. Only the real "bare" data speaks for itself.
Smart watch EKGs
For those who are always on the go, the latest series of Apple Watches has been released with an EKG app that can be used right from your wrist. Such "portable" EKGs provide the latest cardiovascular insights to their owners on a daily basis without visiting an actual cardiologist.
It might be an extra option for people with a healthy heart, but for those suffering from diseases like atrial fibrillation (a condition in which the heart's upper chambers – atria – begin to shake irregularly and chaotically and can lead to strokes or pulmonary hypertension), it can become a literal life-saver.
Such HealthTech and medical solutions, for example, heart rate monitoring, are here to make sure that your personal safety is never compromised. Apps send warnings when irregular beats are detected, and the result can be sent to the doctor automatically. With solutions like RapidSOS, an ambulance can immediately go to the patient even when he is unconscious.
This technology can also be used by patients in remote areas where there aren't many hospitals nearby. Portable EKGs would eventually become a standard function on more watches very soon.
Smart pills
Smart pills are an innovative way to improve your health. These tiny swallowable biometric scanners perform various functions from imaging and scanning to drug delivery and eventually pass through the body when they finish their work.
Such ingestible sensors have been created not only as preventive care against diseases and injuries but also as a provider of necessary evidence towards a specific diagnosis. But more importantly, with their help doctors receive unprecedented information like internal body temperature, local pH, they can detect gastrointestinal disorders i.e. ulcers, tumors, and bleeding.
This HealthTech innovation is more cost-effective and less invasive than its alternatives. Eventually, smart pills will be able to administer drugs in specific areas based on certain vital preconditions.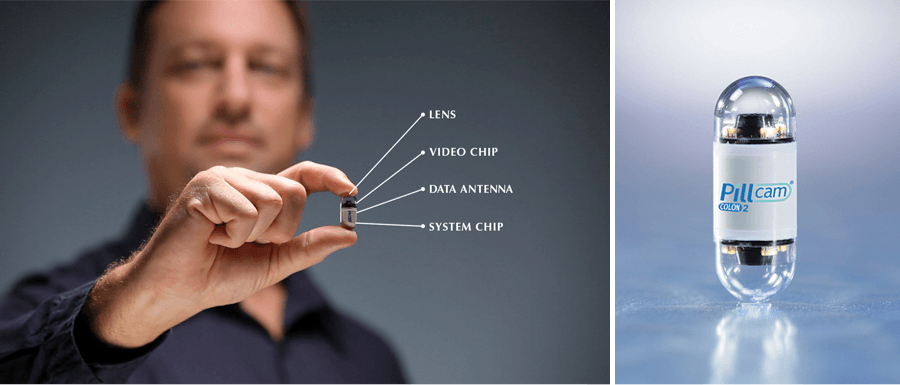 Remote medical consulting and monitoring
Telemedicine is a rapidly growing field of medicine that has the potential to change healthcare as we know it. It has already been around since the mid-1950s, so it's quite possible that at this moment someone is treating the specific disease using nothing but voice commands over the telephone, Skype, or other means instead of traveling hundreds of kilometers to the hospital.
The internet has changed the way healthcare professionals can diagnose and assess patients. The availability of remote tools and software like Zoom has made it easier for doctors around the world to schedule online visits with patients without having face-to-face meetings. It means proper healthcare would be provided to anyone no matter how far people live, even in the smallest towns (Internet accessibility is the only issue).
Speaking about emergency cases, such as the Covid-19 pandemic, remote medical conferencing becomes a real game-changer. It gives an opportunity for doctors to keep up with their patients' vitals from afar and diagnose them rapidly with limited resources or manpower. Furthermore, by equipping people with IoMT sensors they will also receive instant notifications on any changes to correct the treatment, not wasting precious time.
Wearable biometric sensors
Wearables are more than just step tracking devices. Biometric sensors, like those placed in smart clothing or RFID chips on NFL players' shoulders, can keep track of your heart rate, sleep quality, and fitness goals – all while you're wearing them! Even better, if the data is gathered in a convenient app so the statistics updates quickly and correctly.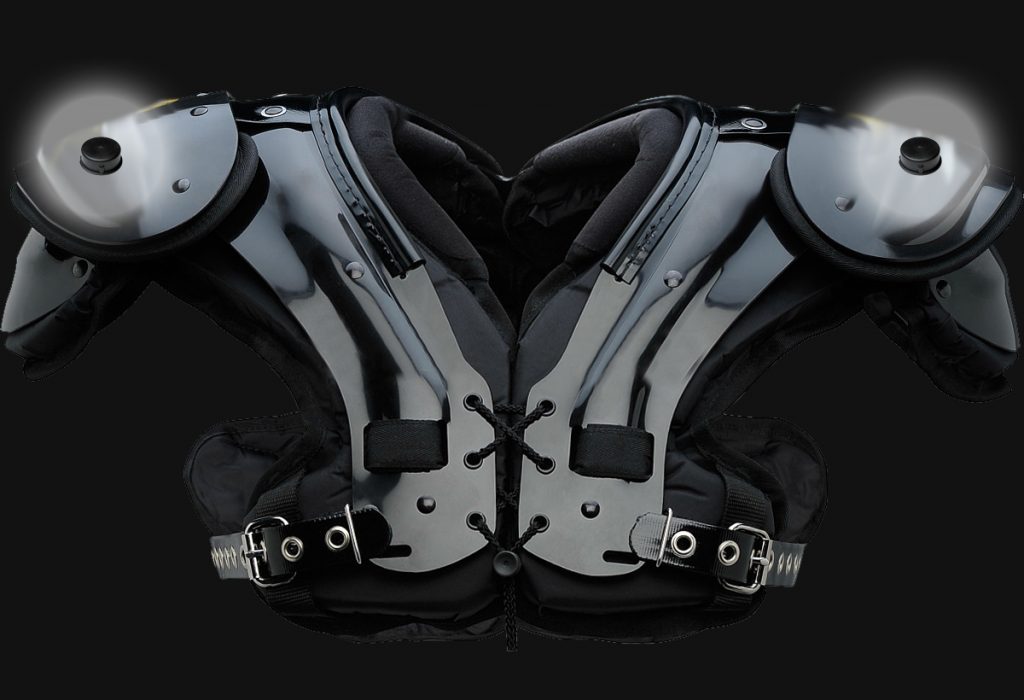 Sensors like these are more than just a novelty for the average person; they're an essential tool that can help doctors to diagnose and monitor people who suffer from various health issues. All of this data is valuable for responsible physicians to avoid potential mistakes during treatment planning.
AI and deep learning for diagnosis
Artificial intelligence is already changing the way we live and work, it has worldwide implications in every field imaginable. It's also greatly influencing the medical sector: using AI and neural networks, computers will be able to analyze the vitals of patients and diagnose them with pinpoint accuracy just like experienced doctors. How is it possible? By comparing the results with millions of existing healthcare data and related discoveries — gathered for centuries and analyzed in seconds.
Sounds unrealistic? The future is here: AI is already showing great results in medical images interpretation. Medical AIs use deep learning algorithms for it, a form of machine learning that relies on massive, unattended neural networks.
Neural networks test, re-test, and study results by analyzing enormous amounts of data, like the sequenced human genome or the intracellular signals of a specific cancer type.
Such already existing innovative solutions are giving our medical professionals amazing opportunities to treat diseases much more effectively.
Hospital data links
The modern Smart Hospital is already gathering more data than ever before from various IoMT devices to provide proper personalized care. However, it can be difficult and time-consuming for providers to access this information in real-time due to its complexity as well as size limitations by current technologies. Many hospitals use outdated IT systems which require upgrades.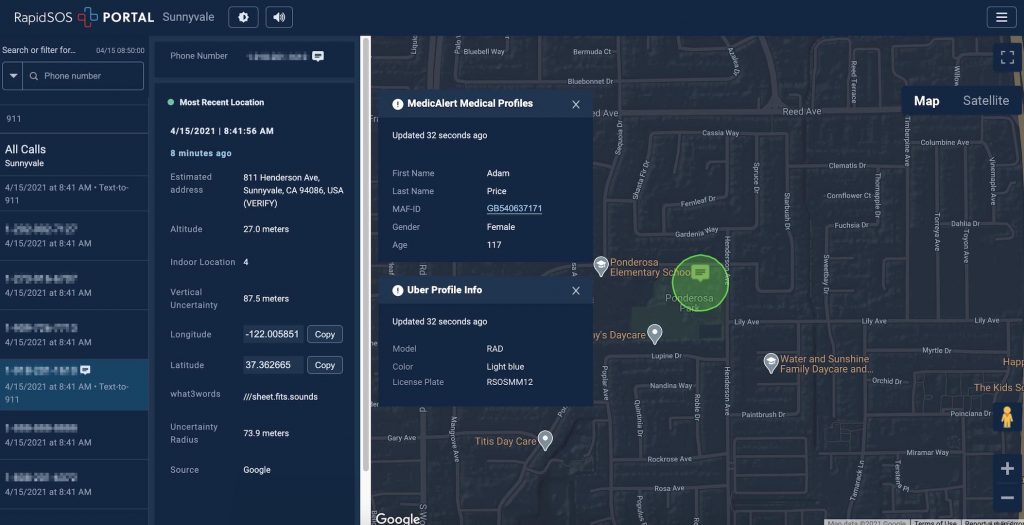 Data links (for instance, for a wearable EKG) can send valuable information to doctors immediately. For example, if the device detects arrhythmia in someone's heartbeat, it automatically sends alerts along with this vital info. That way users get options on how to handle their situation quickly while also ensuring professionals are made aware right away as well, saving precious time and resources.
AR and VR Technologies in Healthcare
Artificial Reality and Virtual Reality can become the future of healthcare.
These innovative health technologies immensely help with things like enhancing communication with doctors, assisting medical students in their education, or replicating complex simulations to prepare surgeons before they perform surgeries on patients. For example, a student sees a digitized version of a kidney, along with the problem a surgeon needs to fix.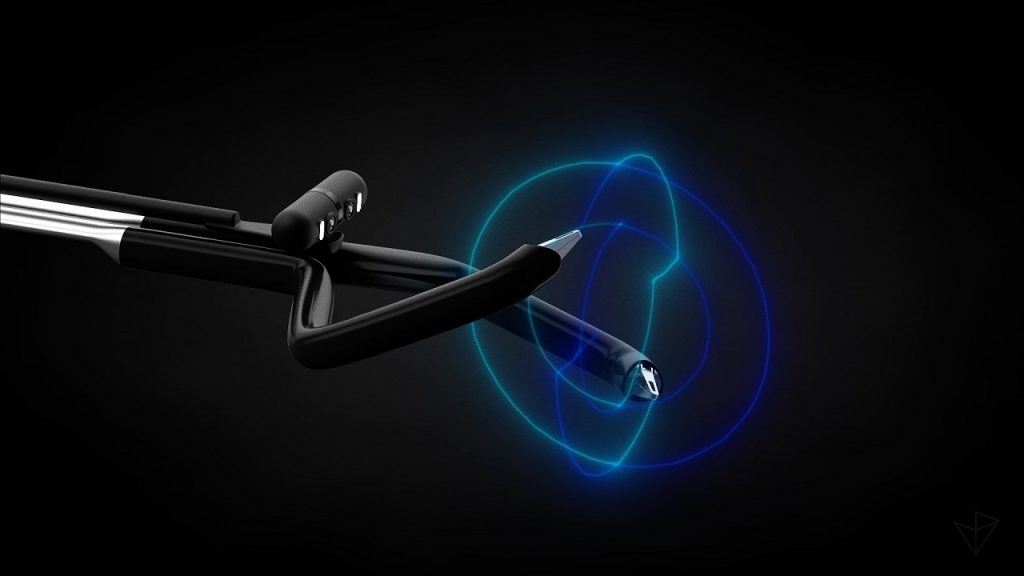 The use of AR/VR solutions is already influencing the studying process in medical schools. Researchers at JHU are working on an augmented reality tool that would be able to display an internal view of the body on top of a student's own body. The technology also included a gesture-sensitive UI, allowing people to interact with the AR representation.
Ein-des-ein is a web and app development company that builds mobile apps, web apps and helps assemble remote teams. If you found this article about healthcare innovations useful, check out other articles in our blog where we write about app development, mobile app performance testing, the latest tech trends, and more.
Follow us!
Interested in our monthly newsletter? Get the insights, updates and discounts right into your inbox only once a month.