Ein-des-ein blog
Ein-des-ein: How We are Changing the Software Development Outsourcing Game
Over the past few years, the software outsourcing industry has experienced a rapid transformation. With advancements in technology and changing business requirements, companies are increasingly relying on outsourcing to stay competitive and save costs. We are also observing the growing demand for specialized skills: as businesses seek to develop cutting-edge software, they require specific expertise in artificial intelligence, blockchain, VR, or machine learning and other innovations.
At Ein-des-ein, we are taking a fresh and bold approach to revolutionize the way businesses  from around the world develop their digital products. Through this article, we explore how our agency is changing the game when it comes to outsourcing IT projects.
What Is Software Outsourcing?
SO is a process wherein businesses outsource the development and implementation of their software projects to external organizations. It is also used to gain access to specialized skillsets that may not be available internally.
It enables companies to focus on core activities while saving time, money, and energy that would otherwise have been spent developing the same product internally. SO also gives them access to professionals from around the world who would bring a fresh perspective and deliver higher-quality services. As a result, SO has become an increasingly popular way for companies of all sizes and industries to maintain or increase their competitive advantage.
The three most common SO models are:
Staff Augmentation
It is the process of augmenting an internal team with external professionals to support various projects on a short or long-term basis. By choosing this model, you are able to customize your current staffing needs, quickly and cost-effectively. Additionally, the contractor can be tasked with multiple roles or areas of responsibility for shorter periods than in the Dedicated Team model.
Dedicated Team
In contrast, this model consists of forming a unit of specialists that are dedicated solely to one specific project (ideal for long-term ones, requiring deep knowledge as well as complex technological solutions). It also offers greater control over QA, delivery timelines and cost efficiencies due to leveraging mature processes and highly specialized resources.
Project-Based
This model focuses on delivering one specific product/service in a predetermined timeframe and budget. It is suitable for those who have limited budgets but require high quality results at a cost effective rate. The project's scope is fixed and contract terms are established upfront giving full visibility into timeline & costs throughout the collaboration until completion.
Emerging outsourcing trends
As the industry continues to evolve, new trends are emerging that are shaping the industry.
Cloud-based outsourcing
Cloud-based services have made it easier for companies to outsource tasks to remote workers without having to worry about infrastructure or hardware requirements. This has led to an increase in the number of offshore development centers and a shift towards more distributed teams.
Artificial intelligence and machine learning
AI and ML have become critical components of modern software development. As a result, there is a growing demand for professionals with relevant expertise. Agencies are investing heavily in training and upskilling their employees to meet this demand.
Agile methodologies
Agile methodologies have become increasingly popular as they allow for greater flexibility and adaptability in project management. This has resulted in closer alignment between clients' business goals and outsourced efforts.
DevOps integration
DevOps integration is becoming more important as businesses seek faster delivery times and improved collaboration between development and operations teams. Development agencies are integrating DevOps practices into their processes to improve efficiency and reduce time-to-market.
Cybersecurity
Data security is a critical concern when working with remote specialists, especially when sensitive information is involved. Outsourcing firms are implementing robust security protocols to ensure data protection while also providing effective communication channels.
The rise of nearshoring
Nearshoring involves collaboration with agencies from nearby countries rather than distant ones, allowing for greater cultural similarity, language proficiency, and time zone alignment between client organizations and outsourced workforce.
Automation
Automation is becoming increasingly important as businesses seek ways to streamline processes and reduce costs associated with manual labor-intensive tasks like testing or deployment.
According to Statista research, revenue in the IT Outsourcing Segment is projected to reach USD 430,50 billion in 2023 and is expected to show an annual growth rate (CAGR 2023-2027) of 8.07%, resulting in a market volume of USD 587,30 billion by 2027.
How Software Outsourcing Helps CTOs And Product Managers Overcome Challenges
By leveraging the expertise of an external professionals, CTOs and PMs solve complex challenges such as enhancing system functionality, aligning technology with business objectives, reducing overhead costs, improving system operations, increasing the breadth of services offered and boosting customer experience. Additionally, SO enables CTOs to free up internal resources to focus on more strategic initiatives. Main advantages here include:
Access to a larger talent pool
CTOs and PMs access a larger pool of specialized skills which they otherwise wouldn't have in-house. This means that the technical team can be expanded to include experts in various areas like UI/UX design, application architecture, database management, etc.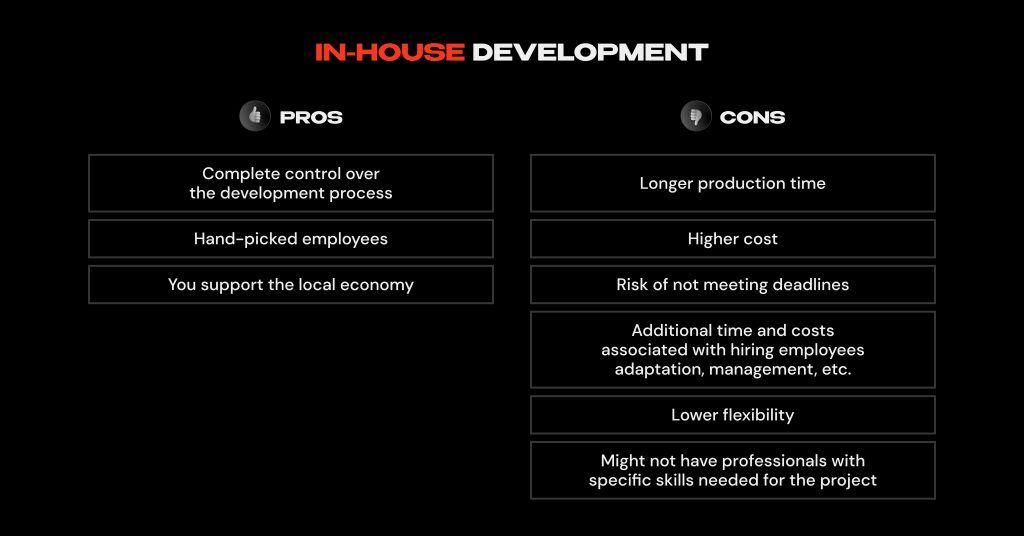 Cost-efficiency
Outsourcing to countries with lower labor costs saves companies a significant amount of money. Plus, they don't have to worry about overhead costs like rent, utilities, or office supplies. This results in significant savings, especially for smaller firms that don't have a large budget for these expenses.
Fast turnaround times
Such specialists already have well-defined processes to ensure everything is completed quickly and on schedule. As a result, by leveraging these resources, businesses are able to rapidly make changes to existing systems or build out new ones as required by their objectives. Additionally, with a dedicated project manager overseeing operations, companies are able to monitor the current status in real-time and receive timely feedback from the remote unit.
Furthermore, SO allows companies to prioritize tasks quickly and efficiently according to changing requirements without any impact on turnaround times or deadline pressures.
Free consultation with a business analyst
Increased scalability
Outsourced workforce provides the ability to quickly scale up or down without hiring full-time staff. This allows companies to rapidly expand or contract based on changes in market conditions and ever-changing customer demand, thus improving operational efficiency. Additionally, in this case, it's easy for CTOs to step in and add new capabilities or skills as required by their business objectives.
Cases When Software Outsourcing Is Essential
There are three main scenarios when it is essential, let's discuss their potential benefits!
The Growing Need for a Specific Tech Expertise
Bringing tech stack specialists on board is a great way to upgrade your current capabilities. Whether you need quality assurance testers, analysts, developers, project managers, or others with expertise in this area, tapping these experts helps you bring your idea to life faster and more efficiently. With the right mix of specialized skillsets, you get the right resources to build an advanced solution that meets all your requirements.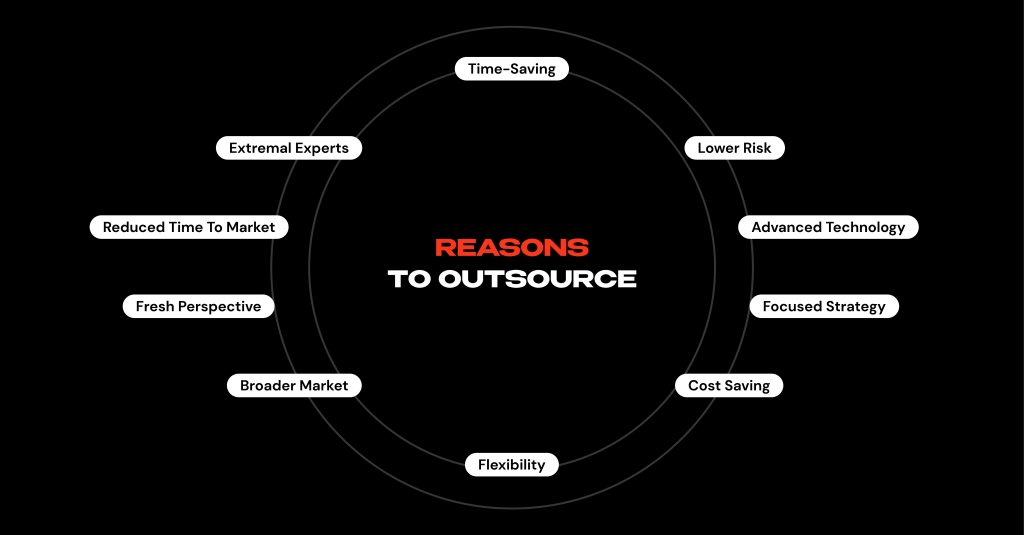 If An Entire Development Team is Required
When your current in-house unit is stretched to their limits or a new project may be too much to handle due to various reasons, hiring an entire dedicated team can be the perfect solution. Each phase requires different technical competencies, including PMs, UI/UX designers, QA specialists, and web/mobile developers depending on the product nature.
Setting up a dedicated team means that the development cycle moves faster. With well-defined roles and tasks spread across a team working together collaboratively rather than one individual multitasking, productivity goes through the roof – so you get your product delivered ASAP.
If you want to Modernize an Already Existing Product
The ever-changing technology landscape has made it imperative for companies to keep their applications and programs up-to-date in order to stay ahead of the curve. But updating existing software may be a daunting task, especially when the code is outdated or obsolete.
That's where the benefits of hiring a development team come in. With their experience they will modernize your existing product quickly and efficiently while ensuring all safety protocols are being followed. They also understand the user experience trends and implement them so you get a more user-friendly solution.
By investing in professional developers for modernization purposes you not only ensure that your product remains relevant in today's market but also have access to cutting edge technology skills in shorter time frames. This gives you an advantage over competitors who are spending longer times revamping their product manually.
Introducing Ein-des-ein, a software development outsourcing company
When it comes to custom software development, having experienced and reliable partners is key. At EDE, we have been providing development and design services to clients worldwide for over 7 years. Our web and mobile app development company is dedicated to helping startups, SMEs and larger corporations across the United States, the United Kingdom, Europe and Asia reach their goals and expand. With extensive experience in a wide range of industries including MedTech, eCommerce, Social Networking, Construction, EduTech, SaaS and many others, we are well-equipped to help you achieve success.
estimate your MVP solution for free
Our approach to software development
At Ein-des-ein, we approach SD with an agile mindset. We focus on delivering high quality code and optimizing performance while also keeping our clients updated on the progress. We provide ongoing support throughout the entire software development process – from initial consultation to launch. Our goal is to build long-term relationships with our clients by ensuring transparency in communication.
There are several reasons why businesses choose to work with EDE:
Access to specialized expertise
We have skilled and experienced developers who specialize in different technologies and programming languages. This means that businesses access a wider range of expertise and knowledge than they might have in-house, and benefit from the latest industry best practices and techniques.
Cost savings
Eastern Europe based agencies have lower labor costs, which means that they save money on salaries, office space, and other overheads so their services are more affordable. This is especially beneficial for startups and SMEs that don't have a lot of resources from the start of their journey.
Time savings
Developing a high-quality app or website may be really time-consuming, particularly if you're doing it in-house with limited resources. We have large teams and can work on your tasks around the clock so as a result, we usually deliver the finished product more quickly.
Flexibility and scalability
We are more flexible and scalable than in-house workers. If you need to ramp up development quickly or scale back, we can easily adjust the size of the team and resources to match current needs.
Focus on core competencies
We provide full-cycle development services. It means we fully handle the entire process, freeing up our clients to focus on their core competencies and strategic goals.
Our experts
At Ein-des-ein, we are proud to have a team of highly experienced and knowledgeable developers who ensure successful launchings free from any technical glitches and delays. Our customer-centric approach puts our clients in the driver's seat – as their wishes and design objectives are taken into account when creating custom tailored products that reflect their brand and personality.
We strive for constant improvement, which means that our specialists are always open to embracing new ideas and coming up with unique solutions to any problems that may arise. By combining the latest technologies with creative thinking, we provide innovative products that meet our customers' needs and exceed their expectations. We value punctuality and reliability: our specialists understand the importance of respecting our clients' time so they can be sure that all of their deadlines will be met without fail. We prioritize timely delivery and strive to exceed client expectations.
How are we different from other outsourcing companies and what this means for you? Ein-des-ein stands out from the competition for a variety of reasons to offer our customers an unbeatable service. These include:
Experienced and reliable developers who guarantee technical excellence and timely project delivery.
Focus on customer satisfaction with tailored solutions that match their vision and brand identity.
Quality assurance through rigorous testing and debugging, so you know your app, SaaS platform or website won't have any issues when it launches.
Competitive rates so you get the best value for your budget.
How to Outsource your project to Ein-des-ein
Let us take care of your needs and make your vision a reality: here are 6 simple steps to follow to successfully collaborate with EDE!
Define your project scope
Before starting a collaboration, you need to have a clear idea of what you want to eventually achieve. Define the goals, necessary features, and functionality as well as preferred budget and timeline so we could estimate your project based on your preferences.
Communicate with dedicated specialists
We discuss your requirements and goals in detail. Then, we provide you access to all management tools so you could easily keep track of progress, milestones, and deadlines. We regularly check in with you to prove the project is on track and to address any issues or concerns that may arise.
Don't be afraid to collaborate with us closely
Close collaboration between you and responsible specialists is vital here. We schedule regular meetings and feedback sessions to ensure specialists are aligned on the project's goals and direction. We always encourage open communication so don't be afraid to contact our project manager if you have any ideas or questions.
Easily monitor product quality
We always establish quality control processes from our side and conduct regular testing and review to ensure that software is meeting your expectations and standards.
Prepare for a successful release!
Once your project is finally complete, we manage the handover process carefully to ensure a smooth transition to your in-house team or to launch. We make sure that all deliverables are properly documented and provide the necessary support and training so your employees successfully take it over.
Examples of projects we have worked on and the results we achieved
Ein-des-ein has provided a wide range of ui/ux design and development services, from creating custom applications to developing advanced SaaS platforms. We have helped clients all over the world in achieving their desired outcomes. Please check out our portfolio HERE and also our Clutch reviews HERE to see real proofs!
Conclusion
EDE is comprised of experienced professionals in the field of mobile design and development, QA, BA, etc., who understand the diverse needs of our clients and strive to meet them with precision. Our commitment makes Ein-des-ein stand out from the competition. We offer top-level expertise, process excellence, and cost savings that allow businesses to stay ahead of trends in the market.
If you require web development services, mobile development services, UI/UX design or code review, don't hesitate to get in contact with us today to learn more about how Ein-des-ein can deliver the results you demand!
Add professionals to your team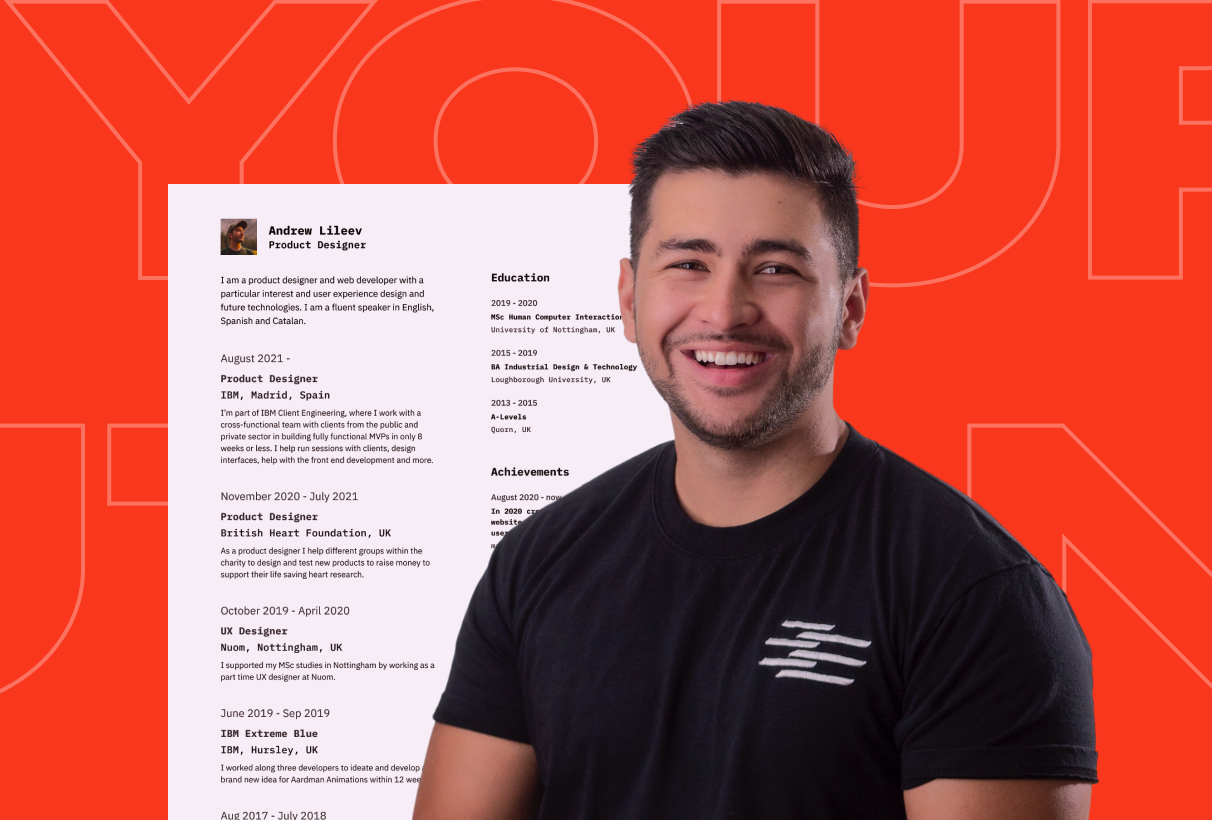 Follow us!
Interested in our monthly newsletter? Get the insights, updates and discounts right into your inbox only once a month.